What does the recent deal between AeroVironment (NASDAQ: AVAV) and Draganfly (CSE: DFLY) mean for the agricultural sector?
While the world contends with coronavirus the Northern Hemisphere is preparing for a new agricultural season. The leap in progress made in UAVs means that the use of drones for crop health and product are top on the agenda. A deal between Draganfly, Inc. (OTCQB: DFLYF / CSE: DFLY / FRA: 3U8) and AeroVironment, Inc. (NASDAQ: AVAV) could become pivotal in the adoption of drones in agriculture.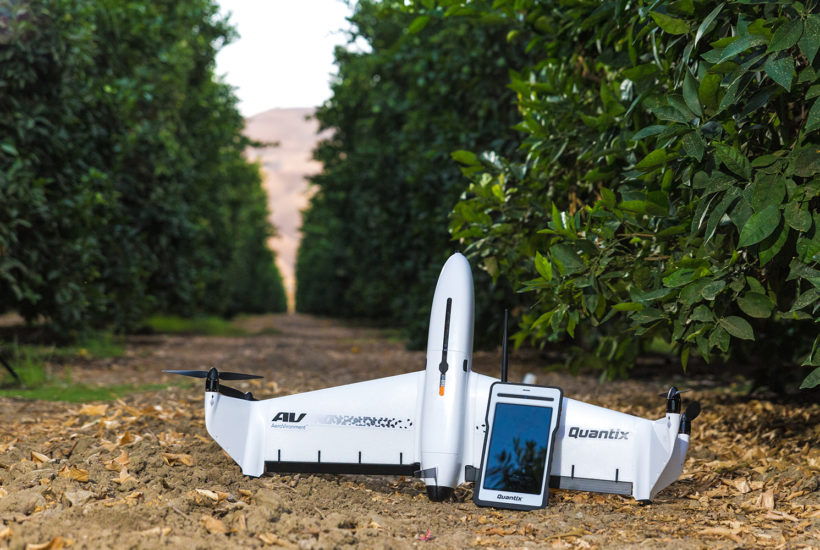 Drones have been gaining traction at an impressive rate in virtually all industries. They patrol the quarantined areas of coronavirus-struck regions, deliver increasing volumes of parcels, and entertain masses of technology enthusiasts. A deal between Draganfly, Inc. (OTCQB: DFLYF / CSE: DFLY / FRA: 3U8) and AeroVironment, Inc. (NASDAQ: AVAV) to distribute Dragonfly's Quantix Mapper system could have big implications for agriculture, the drone sector, and a host of other industries.  
This is significant because one of the lesser known and yet most significant applications for drones is in real time mapping and modelling for the agricultural sector, environmental resource management, and to enhance public safety. The truth is that drones will play a much more important role in agriculture than in cinematography or postal services. This provides a big opportunity for investors interested in investing in drones.
Precision farming
Changing climate patterns and growing population levels highlight the need for a robust agricultural model. The time where simple farming was a way to meet nutrition demands is over. Farmers of today utilize advanced tools that will help them manage their crops better, thus increasing the efficiency and profitability of the farming process.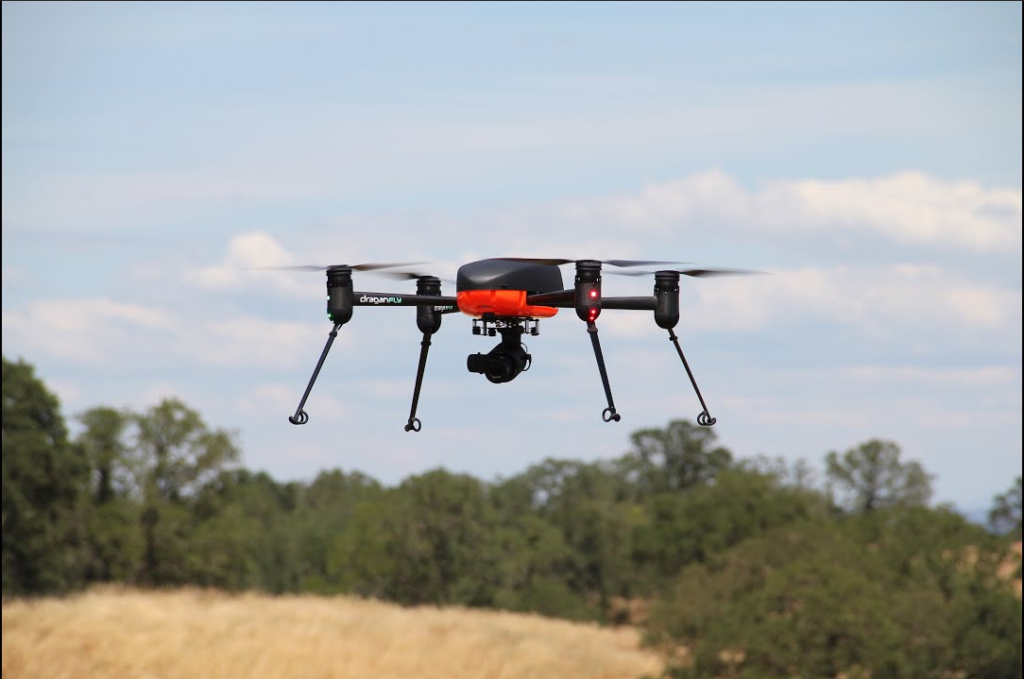 A myriad of tasks will be made simpler as drones storm the agricultural industry with the ability to face once time-consuming and daunting tasks, and deliver relevant data that optimize modern farms. By outputting great volumes of information, drones streamline the decision-making process. This data can be used to perform precise observations, measurements, and make real-time adjustments. This agricultural model is called precision farming. It's not only the foundation for tomorrow's effective farming, but also the scene where drones will play one of their biggest roles.
Aerial imagery in sustaining healthy farms
Odds of achieving long-term success are rising exponentially once drones start to work "in the field." Land management becomes a breeze as farmers save time and improve their yields. All of that thanks to the bonanza of data delivered by agricultural drones that can greatly enhance some of the farming procedures. Three key areas are:
a) Crop Mapping
The bigger the field, the more time it needs to be properly screened. For more than a decade, satellite imagery has been the go-to solution for vast acreages but there are limitations. Satellite imagery is expensive and the images are only approximate and can be cost prohibitive to update on a regular basis.
Thanks to the advent of sophisticated drones, these obstacles have been eliminated. Agricultural drones can scan crops virtually every day, providing real-time images of high resolution, as well as time-lapse montages, which can be used to evaluate the progression in crop development.
b) Soil and Irrigation Monitoring
With infrared and near-infrared sensors, drones can spot minute details of plant health by measuring their light absorption. This approach also delivers information regarding soil quality and optimal nutrient management that is critical in adjusting the water output, drainage, and fertilization regime.
c) Livestock Management
Thermal imaging delivered by drones can be effectively used to screen and monitor large groups of livestock over vast areas. The once demanding and time-consuming task done in person becomes much easier. Given the unobtrusive nature of drones and their low cost of operation, information on the health of the heard, missing animals, or any lurking predators can be gathered with unprecedented frequency and precision.
The Quantix Mapper system can help to significantly reduce the impact of agricultural operations on the local environment. In addition to this, the same software can be used to help create more effective environmental resource management plans, and to plan more efficient construction operations. This allows it to apply to a wide number of verticals.
Industry leaders storm the market
Drones have a tremendous capacity to change the face of agriculture. Despite that, we're not yet seeing them adopted en masse due to relatively high price points for farming UAVs (unmanned aerial vehicles) and the need to hire trained personnel who will actually operate the drones. Thanks to the recent deal sealed between Draganfly, Inc. (OTCQB: DFLYF / CSE: DFLY / FRA: 3U8) and AeroVironment, Inc. (NASDAQ: AVAV), the farming season of 2020 might be a watershed moment in agricultural history.
Both companies have significant achievements in the field of security and military UAV systems, pioneering solutions and technologies that are used today in virtually all modern machines. More than 20 years' of experience allowed them to mature their products and finally combine them into a platform that can revolutionize farming and speed up mass adoption of drones in this industry.
400 acres in less than 45 minutes
The partnership between AeroVironment and Draganfly will result in a commercial scaling of technologically-advanced drones equipped with AeroVironment's Quantix Mapper system. A combination of "drone operation, high-resolution imaging, and geo-tagging into the first 'drone as an app' solution that makes data collection as easy as using a tablet computer," says Rick Pedigo, AeroVironment vice president of sales and business development.
With the established distribution lines and esteem of Draganfly's UAV systems, the companies plan to have a commercial rollout of the new system, targeting the agricultural industry, as well as construction, public safety, and environmental resource management.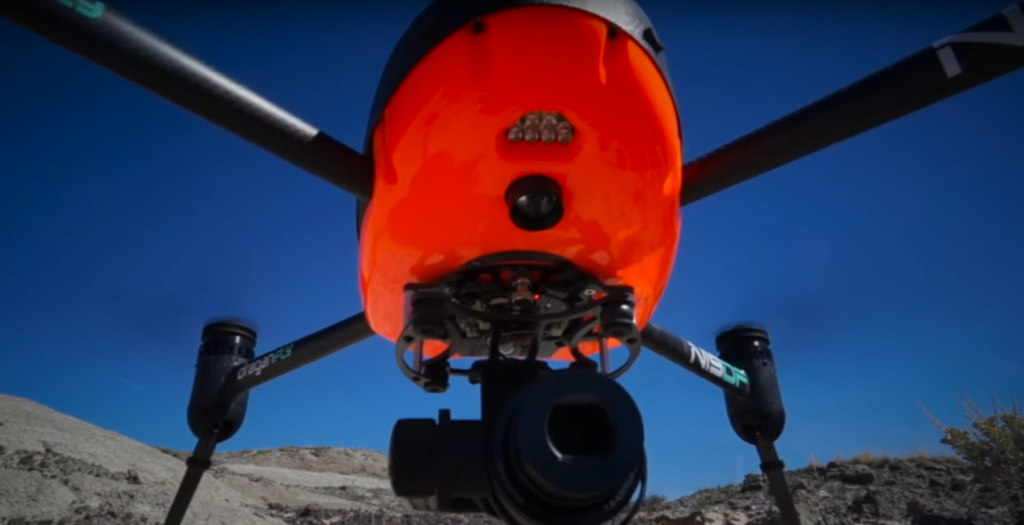 The competitive edge of the new solution stems from its hybrid character. The revolutionary drone features a flight model which blends properties of a multirotor and a fixed-wing aircraft. The solution combines the best of both worlds, by leveraging the flexibility and ease of a vertical takeoff and the energy-efficient flight sustained by the wings. In this scenario, the drone can be started and landed virtually anywhere without a runway, while the energy required to sustain the necessary lift is greatly reduced. This increases the distances that the drone can cover on a single battery.
The farmer is the pilot
Surprisingly enough, this state-of-art technology is offered at a competitive price point that will challenge the market competition. The costs are driven down even more by crossing out the need for a trained pilot to operate the drone. With a cutting-edge software frontend, performing crop evaluation is as easy as drawing a shape on the map displayed on the Operating Tablet, selecting the altitude, and following a few prompts.
The engineers of AeroVironment and Draganfly design the new UAVs to be as easy and reliable to operate as possible. Thanks to an array of visual and multispectral sensors, this drone is able to take off and land even in difficult terrains, as well as sustain a steady flight pattern in demanding weather conditions.
The Operating Tablet ensures a stable connection with the drone at all times, even without access to the Internet or other devices. High-resolution imagery is transmitted directly to the tablet and with a touch of a button, it can be converted into up-to-date maps providing detailed insights into the farm's condition.
The future of farming is in the skies
With an advanced and reliable UAV that can be used for a variety of applications straight out of the box, AeroVironment and Draganfly fill a major gap in the agriculture drone market. Now, with an all-around solution at an affordable price point, farmers previously isolated from using UAVs can access this breakthrough technology and leverage it to maximize their crops.
The ongoing population boom, rising salaries, and competition on the market will drive the demand for agricultural drones to previously unknown highs. Analysts from Global Market Insights forecast that the market size for agricultural drones will surpass $1 billion in 2024, with over 200,000 UAVs applied in farming. Due to their universal and accessible character, a significant percentage of them might be the fruit of cooperation between Draganfly ,inc. (CNSX: DFLY /OTCQB: DFLYF/ FRA: 3U8) and AeroVironment, Inc. (NASDAQ: AVAV).
—
(Featured image by Draganfly Inc.)
DISCLAIMER: This article was written by a third party contributor and does not reflect the opinion of Born2Invest, its management, staff or its associates. Please review our disclaimer for more information.
This article may include forward-looking statements. These forward-looking statements generally are identified by the words "believe," "project," "estimate," "become," "plan," "will," and similar expressions. These forward-looking statements involve known and unknown risks as well as uncertainties, including those discussed in the following cautionary statements and elsewhere in this article and on this site. Although the Company may believe that its expectations are based on reasonable assumptions, the actual results that the Company may achieve may differ materially from any forward-looking statements, which reflect the opinions of the management of the Company only as of the date hereof. Additionally, please make sure to read these important disclosures.