Why and how to invest in healthcare app development
Seeing the uprising number of healthcare mobile apps, are you wondering if you need to invest in one? Here are some things to consider for effective healthcare app development.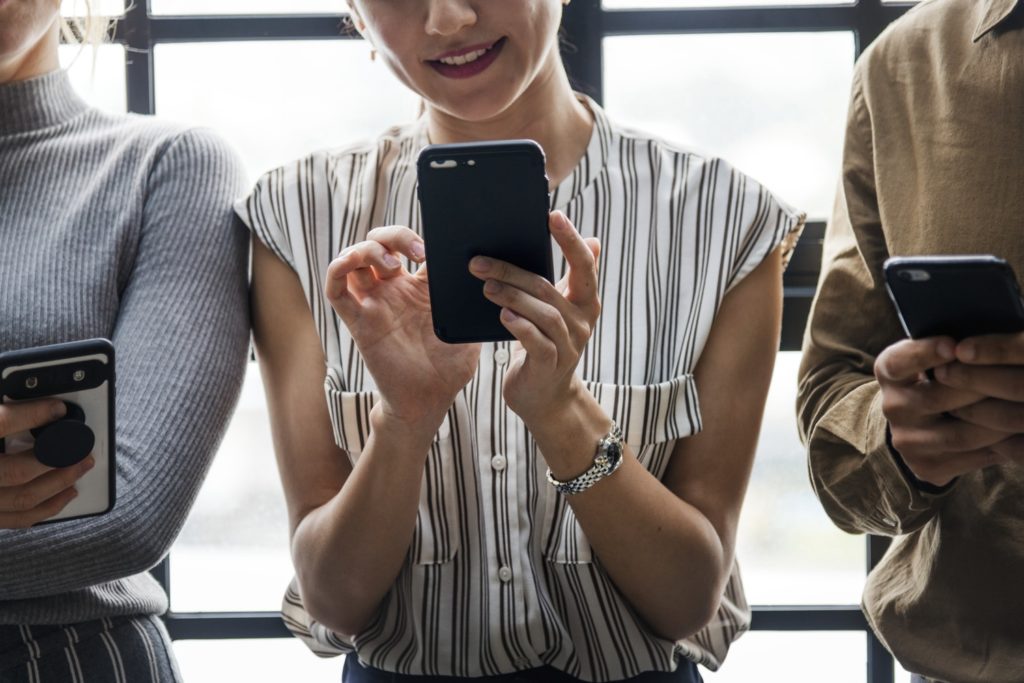 The convergence of healthcare services, smartphones and technology is nothing new. There are already 47,526 iOS healthcare apps and 325,000 mHealth Android apps in the market. These numbers keep on increasing every day, making it necessary for all the healthcare service providers to shift toward the mobile economy.
But, is this fact enough for a healthcare organization to consider mobile technology? Is this reason sufficient to invest in healthcare app development?
Keeping these questions into consideration, this article will give you a quick glance of why and how to build a mHealth app, beginning with what mobile apps hold in their shell for the patients and healthcare organizations.
Benefits of mHealth apps to patients
Health mobile applications have brought a major impact on how patients feel and connect in the healthcare domain. These apps have facilitated them with a seamless and effective experience with features such as:
1. Ease of use
Though almost all the healthcare service providers follow the same guidelines and criteria for handling the patients, there are some procedures and paperwork that differ. This makes it tougher for a patient to understand and get into the flow in the very first interaction.
This is where these mobile apps emerge as a boon. mHealth apps, with a simple, interactive and informative layout, enable the patients to easily get acquainted with how to book an appointment, consult the patients, access their reports, etc. This enhances the patient experience and encourages them to enjoy a higher level of care.
2. Trustworthy approach
From staff information to reviews, cost per service, criteria of booking, report access and share mechanism, real-time communication, and location, an app helps the patients to know about a healthcare institution inside out. It builds trust in the patients and prompts them to look forward to accessing the services of the clinic/healthcare institution. 
3. Speed and flexibility
A mobile application makes healthcare processes faster and flexible for patients. It gives patients a break from the monotonous world of visiting the clinic and standing in queues to book an appointment, postpone/cancel the appointment, collect the reports, and so on.
It empowers them to check the doctor's availability, book an appointment, pay the consultation fee, reschedule or cancel the appointment, collect reports, and interact with the users with a single tap.
In other words, these applications boost speed and flexibility in the healthcare market.
4. Guarantee of security
When it comes to security, patients are reluctant to share their personal and medical details. They fear that the documents and record-keeping papers might get stolen or misplaced, which will put their privacy and security at risk.
A healthcare mobile app, in this context, creates a sense of security among the patients by fulfilling the basic considerations of HIPAA and other such medical compliances as well as approving to the guidelines of App Store (or Play Store).
5. Real-time assistance
Another major advantage of a mobile application to the patients is its real-time assistance. The mHealth apps help the patients find the best medical institutions around them, all thanks to geolocation technology, get all their queries cleared in real-time with the help of Chatbot technology, and much more.
Benefits of apps to Healthcare service providers
1. Wider business scope
The biggest advantage that healthcare organizations have received by investing in Healthcare app development is a wider business scope.
With the help of push notifications, beacon, geolocation, chatbot, and other such technologies, the mHealth apps aid the brand to gain visibility in the market, engage with a wider audience, and generate higher revenue, and that too without investing every single dollar in the marketing strategies.
2. Lesser paperwork and management issues
Mobile apps have digitized the backend work too. It has provided the healthcare service providers with an escape from the hectic paperwork by offering them a real-time staff record, simplifying the supply chain process, as well as smoothening the payment process, which has helped the healthcare organizations to work better.
3. Faster and accurate outcomes
By making the medical data transfer easier and faster using the advanced technologies like wearables and IoT, mobile applications have helped the medical institutions to deliver faster, accurate and top-quality solutions to the patients.
4. Effective training
Mobile apps also bring a major impact on the skills of doctors, surgeons, technicians, and other staff members. It helps them to collaborate and share the knowledge as well as clear their doubts in real-time, which eventually upgrade their skills and boost the results.
5. Lower investment
Another difference that mobile technology has brought into the healthcare space is in terms of cost. The mobile apps have made it easier for the healthcare organizations to give all the features and services in a single window, implying they need not make a hefty investment to provide the patients and staff members with multiple services.
Now, as you know the vast potential of mobile app technology in the healthcare sphere, it is likely that you will be interested to invest in healthcare app development. So, considering the same context, here are the steps you should follow while developing a mHealth app for your healthcare organization.
Factors to consider while developing a healthcare app
1. Discover the need of having a mobile app
The very first thing to keep in mind while planning to create a mHealth app is to determine its need. It is necessary that you figure out which area of your healthcare services need to go mobile and what will be the associated factors and outcomes.
This will help you to ensure that you are putting your money, time and efforts into the right thing, as well as to build a less risky and more profitable plan.
2. Consider the popular healthcare standards
To ensure that your healthcare mobile app goes live and fulfill all the desired goals, it is a must that you meet the requisite healthcare privacy and security standards. In other words, it is imperative that you consider HIPAA compliance, HIRA standards, HITECH act, and other such regulations, and confirm the usability and security of apps.
3. Build a simple and interactive design
Another thing to consider while investing in healthcare application development is the UI/UX design of the mobile app. If you launch a complicated or error-prone app to the market, the application will do more harm than good to your business. So, focus on building an efficient app design.
4. Hire the right healthcare app development company
Last but not the least, choose the right healthcare app development company. This will not only make your journey to mobile industry smoother but also ensure higher success rates. The right mHealth app development firm will help you to invest in the must-have features and technologies and earn higher ROI at stipulated time and cost.
Mobile applications are making a significant impact on the healthcare domain. It is providing both the patients and healthcare service providers with ample benefits. But, to get the best of the opportunity, it is necessary that you understand why and how to invest in Healthcare app development, which is what we covered in the above section.
—
DISCLAIMER: This article expresses my own ideas and opinions. Any information I have shared are from sources that I believe to be reliable and accurate. I did not receive any financial compensation for writing this post, nor do I own any shares in any company I've mentioned. I encourage any reader to do their own diligent research first before making any investment decisions.