3 signs that you have a good consumer lawyer
A good consumer lawyer is a real expert who always checks the little details.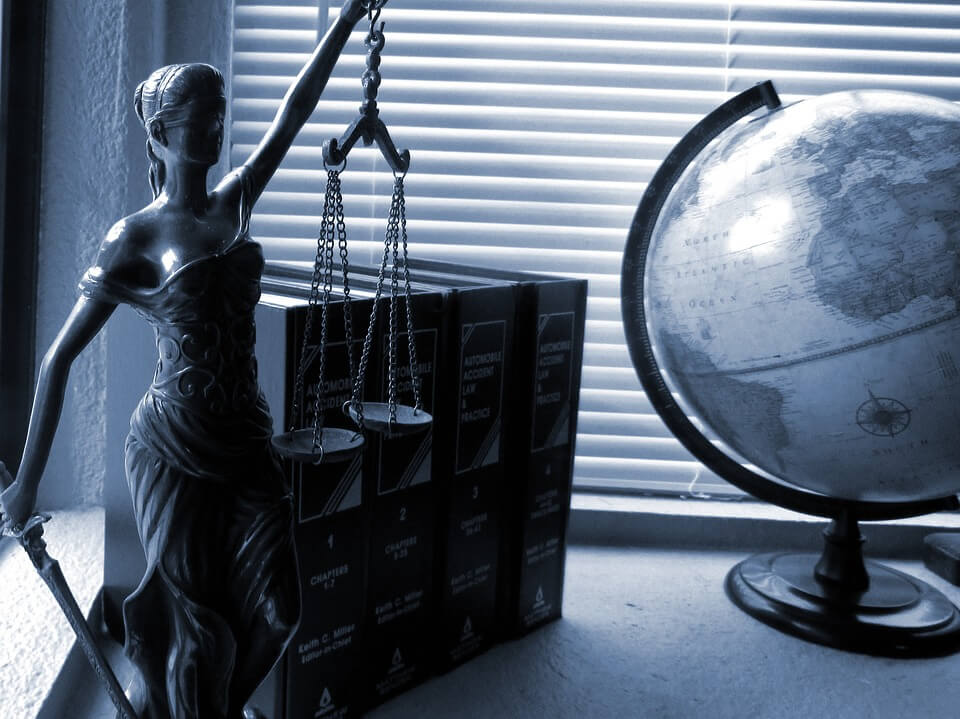 Diana Winkler suspected she'd found a great lawyer for her consumer case. The telltale signs were there: His genuine concern for justice, his willingness to take her case on a contingency basis, and his attention to detail.
"He made sure all the loose ends were tied up," she remembers.
Winkler, a musician from Scottsdale, Ariz., had an airtight case, too. She'd been scammed by a timeshare company. That's a slam dunk, or as her attorney might declare in open court, suspendisse cursus velit vel slam. (Actually, I just made that up, but "slam dunk" looks so much better when it's translated into Latin, doesn't it?)
"When we finally got our passwords and packets from the timeshare company, we found out there was no availability to book our vacation—for the next three years," she says. "It was past the period that you could cancel."
Her hunch about the lawyer was accurate. Her lawyer negotiated a release from the contract and she was out only $2,000, a price she was more than willing to pay.
"It was worth every penny to be rid of that timeshare," she says.
But how do you know when you have a good lawyer, like Winkler? There's no Good Housekeeping seal of approval in the legal profession, beyond belonging to their state bar association. Here are a few signs you've found a great attorney.
They check out with all your sources
You can find a good lawyer based on referrals—a tried-and-true method of finding legal advice—but that's so 20th century. Matthew Eason, an attorney with the law firm Eason & Tambornini, says consumer reviews are an excellent way of finding competent legal representation. "Check a consumer referral site such as Yelp or Avvo," he says. "That's the place to start."
Once you narrow your search, find out what that attorney's peers think of him or her. You can do that on sites like SuperLawyers or Martindale. (Note, for some listings, lawyers pay for a higher ranking, so take these services with a grain or two of salt.) "If the attorney has solid reviews from fellow consumers, as well as his or her peers, then you have likely chosen a good lawyer," adds Eason.
The lawyer is a real expert
You can get any lawyer to whisper sweet nothings into your ear about your case, but does the attorney really know the subject matter? "The lawyer needs to know the space," says Braden Perry, a former federal enforcement attorney now in private practice. "They must understand how the differing local, state, and federal consumer protection agencies may be a better avenue and they must provide all available options for a consumer."
As a former Commodity Futures Trading Commission attorney, he recalls many instances of outside lawyers trying to keep the claims "in house" as opposed to leading a consumer to an agency that may be the best result for the client, without causing the client additional legal fees. A real expert knows the regulatory environment and how your case fits into it.
You don't see any warning signs
And there are so many of them, you could fill a book. Winkler would have been right to recoil when an attorney started talking money before justice, or promised a big win with hundreds of thousands of dollars in damages. David Pressler, who owns a construction company in Davie, Florida, needed to sue the county recently because of an alleged consumer rights violation. He started by contacting the Florida Attorney General, which suggested he hire an attorney. So he hired a law firm, paying it a $6,000 retainer.
"Once the firm got my money it then declared that there is no case," he recalls. "My story stinks." You can usually get a pretty good read before you send a check. If calls and emails aren't being returned or the lawyer comes off as arrogant or dismissive, you might be dealing with someone who only cares about a check. You need to look elsewhere for representation.
There are other ways of determining if the lawyer you're considering is not only incompetent but unethical. For example, Florida releases a list of disciplinary actions. If you see an attorney on that list, you might want to think twice about hiring that person.
"Trust your gut," advises Bridget Garrity, an attorney based in Torrington, Connecticut. "If you don't like the lawyer—run!"
Of course, part of the problem with any legal service is that so much money is at stake. Pressler spent six grand only to find out he didn't have a case. Winkler lost $2,000—and she's happy. A prepaid legal service plan or a pro-bono lawyer can help offset or eliminate some of those expenses, but why shouldn't everyone have equal access to the legal system?
Now that's a discussion worth having.
—
DISCLAIMER: This article expresses my own ideas and opinions. Any information I have shared are from sources that I believe to be reliable and accurate. I did not receive any financial compensation in writing this post, nor do I own any shares in any company I've mentioned. I encourage any reader to do their own diligent research first before making any investment decisions.