3 tech investment sectors to capitalize on the 5G revolution
It's been clear that the size of the expected revolution that 5G will create is certain to be huge. For investors, a development like that can offer the kind of opportunity that may come just once in a lifetime. As 5G takes over the wireless world, here's where investors should be able to find reliable returns without the typical big-wireless downsides.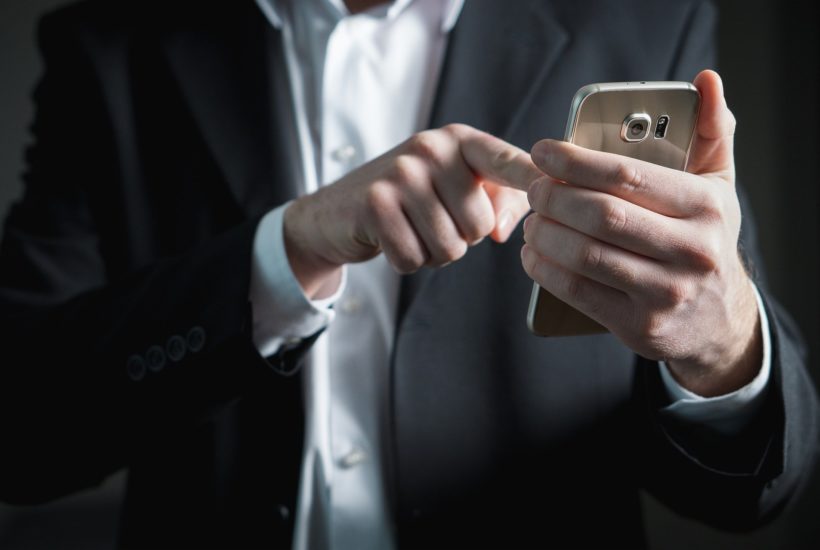 For more than a year now, technologists, mobile network operators, and even government agencies have been talking about the deployment of 5G networks. The technology's been touted as the next big thing in wireless communications and data transmission. As such, it's supposed to enable other technologies like autonomous vehicles, IoT devices, and next-generation smartphones to take over the market.
It's been clear that the size of the expected revolution that 5G will create is certain to be huge. For investors, a development like that can offer the kind of opportunity that may come just once in a lifetime. The problem for many of them, however, is figuring out how to take advantage of it. As a primer for interested investors, here's a look at a few technology sectors to explore to take advantage of the coming 5G revolution.
Internet infrastructure
As 5G technology starts to penetrate markets around the world, there's going to be increasing competition between network hardware vendors, wireless providers, and device manufacturers. They'll all be battling for dominance in their respective fields, making a good investment bet hard to pin down. There is one field, though, that should see an almost universal benefit from all of it: the internet infrastructure firms.
As last year's massively successful IPO from cloud and network services operator Cloudflare demonstrates, it's the companies that profit from all of the coming internet traffic that are going to see certain growth from the 5G revolution. To take advantage of that reality, investors should be looking into purchasing shares of companies like Cloudflare, including Akamai Technologies, Level 3 Communications, and Limelight Networks. When the coming flood of 5G data arrives, they'll reap the rewards.
Wireless chipmakers
There will be perhaps no greater direct beneficiary of the 5G revolution than the companies that own the intellectual property rights to the wireless technologies that power it. One of them, though, stands out from the rest. Qualcomm owns an impressive array of patents related to 5G technology and stands to make a fortune on licensing it out to everyone from mobile operators to handset developers.
It has also recently reached a settlement in a patent dispute with tech giant Apple, Inc., which guarantees Qualcomm a role in the production of iPhones (including 5G models) for at least the next six years. If that weren't enough, they also announced a partnership and co-branding deal with Chinese smartphone makers Xiaomi and Oppo which will see their chips in those companies' handsets in the world's biggest consumer market.
Another standout among 5G wireless technology firms is Ericsson, which is poised to make some major gains in the coming years. Up until recently, they'd been locked in intense competition with Chinese firm Huawei for 5G market share, but the recent international uproar over that firm's security record now all but guarantees a bigger share of the market will fall to the Swedish telecom firm. Any investor that buys in now should realize some serious gains over the next few years as that plays out.
Cell site REITs
Although they typically receive little attention, there's a class of real estate investment trusts (REITs) that deal with the properties that house cellular tower installations. The reason they're getting lost in the 5G shuffle is the fact that many investors seem to see them as a minor player in the rollout of the technologies needed to support those new networks. In reality, the opposite is true.
The fact is, the majority of cellular providers lease cell towers from REITs like Crown Castle International (CCI) to provide coverage to their customers. Since 5G networks require much higher signal density than previous-generation networks, cell site REITs are about to see a major boom. CCI, in particular, already operates 65,000 5G small cells, with another 20,000 set to come online in 2020. For that reason, investors should take a hard look at them, in addition to competitors American Tower and SBA Communications.
The bottom line
The bottom line for investors looking to cash in on the 5G revolution is simple. It's that there are far more opportunities to be had that go well beyond the big-name firms that most people associate with the technology. Sure, you can make a solid play by investing in wireless giants like Verizon and AT&T, but they're just as likely to run into trouble as they seek to undercut each other in the fight for 5G dominance.
In short, it's a much better move to look for opportunities that represent can't-miss profits as 5G networks expand. Between the companies that make the necessary chips, the ones that will handle the increasing internet traffic, and the REITs that own all of the cell towers – investors can expect reliable gains and major profits without all of the front-line exposure that way.
—
(Featured image by TeroVesalainen from Pixabay)
DISCLAIMER: This article was written by a third party contributor and does not reflect the opinion of Born2Invest, its management, staff or its associates. Please review our disclaimer for more information.
This article may include forward-looking statements. These forward-looking statements generally are identified by the words "believe," "project," "estimate," "become," "plan," "will," and similar expressions. These forward-looking statements involve known and unknown risks as well as uncertainties, including those discussed in the following cautionary statements and elsewhere in this article and on this site. Although the Company may believe that its expectations are based on reasonable assumptions, the actual results that the Company may achieve may differ materially from any forward-looking statements, which reflect the opinions of the management of the Company only as of the date hereof. Additionally, please make sure to read these important disclosures.