4 strategies for dealing with compulsive shopping
"If you don't love it, don't get it." That attitude is a key to surviving a compulsive shopping experience that could decimate your bank account.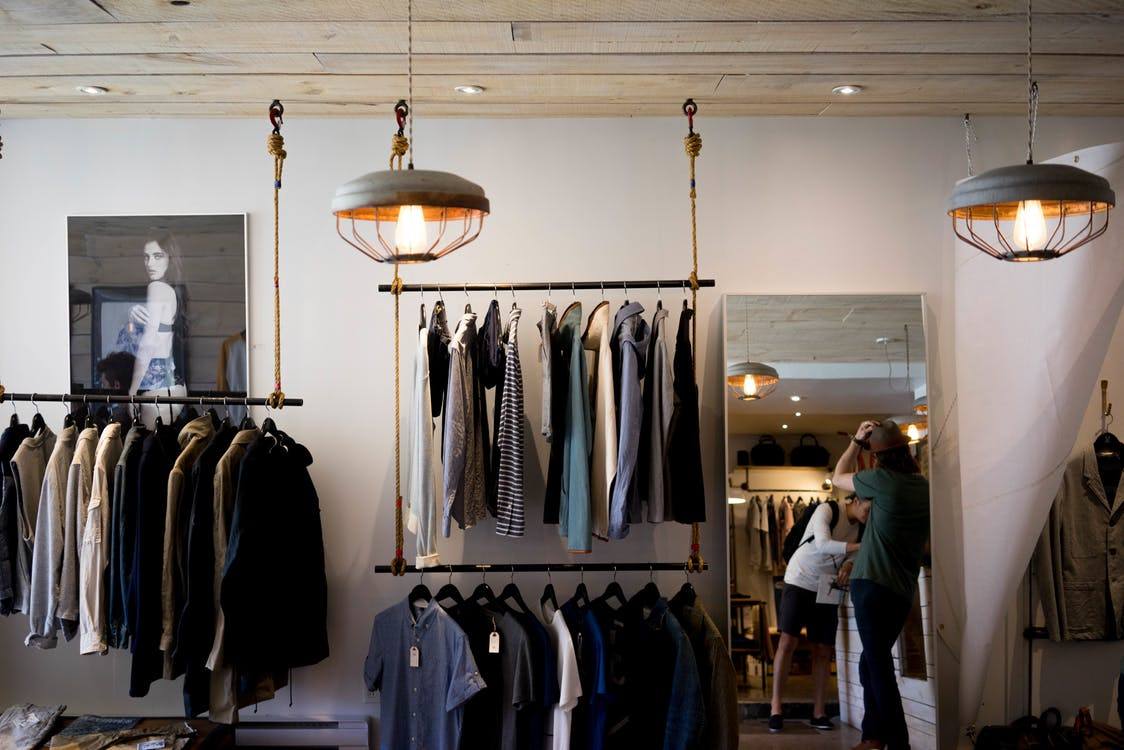 Almost every one of us has had an episode of compulsive shopping and then regret it. Read on to learn how to curb the urge to buy everything from the store.
Cindy Mesaros has the perfect antidote to compulsive shopping.
"I keep a list on my phone of things that I'm in the market for," explains Mesaros, a talent manager from San Francisco. "So if I am in need of a new pair of jeans, or an outdoor patio set, or whatever – it's on the list. Then when I go shopping, if I see something I love, and it's on the list – fine. If it's not, I have to walk away."
A 2016 survey by the online shopping site FatWallet found that Memorial Day is the biggest shopping event of the year so far. Travel, appliances and home and garden supplies are on sale, but the site advises waiting to buy items like laptops and power tools.
As we head into the summer sale season, smart shoppers are readying a toolkit of clever tricks and strategies to help them when they hit the mall or fire up their laptops for a late-evening cybershopping session.
So what should you take when you head out there into consumer land?
The shopping list
A firm shopping list is always the best start to any trip. You can make a paper list or use a shopping app like Wunderlist. I love Wunderlist because it allows you to share a list with friends and family, so they can hold you accountable. Note: lists don't always work. Sometimes Mesaros, in a moment of weakness, buys something that's not on hers. "But the list forces me to stop and think about whether I need it," she says.
A snack
Better yet, eat something before you head to the mall. That's the irreverent advice of Kerri Moriarty, the head of company development and a veteran shopper at the financial website Cinch Financial. "Proven fact," she says, "shopping when hungry leads to buying things you otherwise wouldn't — especially when food shopping. But also, being hungry means being weaker, possibly crankier, and generally having a less sounder mind when it comes to purchasing decisions."
A shopping app or site
"Use an accurate hourly online price tracker and price alert service to tell you when to buy and when to sell back used items," advises David Mercer, founder of SME Pals, a blog dedicated to helping entrepreneurs and small business owners. For example, behind most products sold on Amazon, there's an entire marketplace of sellers competing with each other for market share and sales. "This means that prices are extremely fluid — dropping and increasing hourly," he adds. Try a site like Slickdeals or, for Amazon prices, check out CamelCamelCamel.
An uncompromising attitude
Set your shopping standards high and don't lower them for a minute. That's Megan Moran's "number one rule" of shopping. "If you don't love it, don't get it," says Morgan, the owner and wardrobe stylist at The Style Foundry. "Every time one of my customers goes into a store they now hear me in the back of their heads saying "Do you really love that piece? Are you sure? If you're questioning it, then it's not for you." That attitude is a key to surviving a compulsive shopping experience that could decimate your bank account.
Perhaps the best piece of advice I can offer? Don't go. Shopping is a sport for some Americans, but it can lead you to purchases that you don't want or need.
I speak from personal experience. I just downsized all of my material possessions to two small boxes and data stored in the cloud. I sifted through so many clothes that I'd collected over the years, many items worn only once or twice. I found items I desired, but then fell out of love with; they were relegated to storage, then met their fate at a garage sale.
The longer I live, the more of a minimalist I become. Speaking of which, I think I'm starting to get a little wordy. It's time to sign off.
—
DISCLAIMER: This article expresses my own ideas and opinions. Any information I have shared are from sources that I believe to be reliable and accurate. I did not receive any financial compensation in writing this post, nor do I own any shares in any company I've mentioned. I encourage any reader to do their own diligent research first before making any investment decisions.