Airlines you should and should not fly during the holidays
Planning to take a vacation this holiday season? Here are the best and worst airlines to fly during the holidays.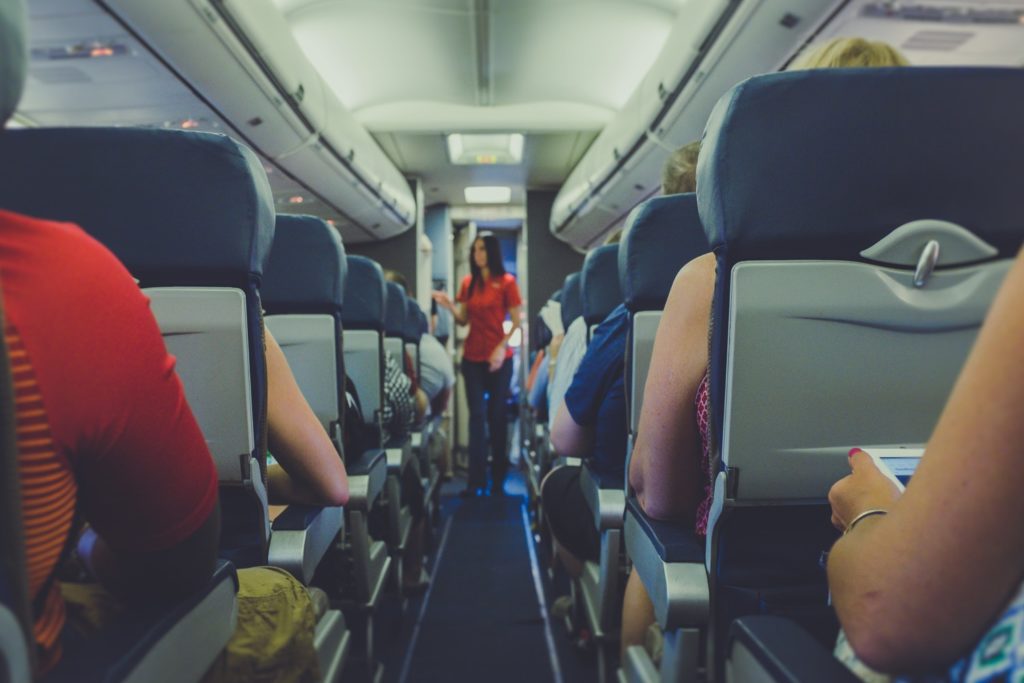 If you're wondering about the best and worst airlines to fly during the holidays, you need to talk to Brent Bowen.
He's the Embry-Riddle Aeronautical University professor who publishes the Airline Quality Rating (AQR), a respected gauge of airline performance. Bowen, who is based on the university's Prescott, Ariz., campus, uses data collected from the government to generate a report card.
Bowen and his co-researcher, Dean Headley, release the AQR annually in April, but they monitor airline performance year-round. He offered Forbes an exclusive look at his research for the holiday travel season. The surprising results might help you have a better flight during the busy Christmas and New Year's travel period.
"The airline industry as a whole performs lower during the holiday travel period," explains Bowen. "There's a significant downturn. It's a period of high demand and there are winter storms."
The U.S. Department of Transportation (DOT) publishes numbers on complaints, lost luggage, on-time departures, and overbooking. To find a list of the best and worst airlines to fly during the holidays, Bowen pulled data from the government's Air Travel Consumer Reports from November, December and January over the last three years.
"It's much more difficult to maintain on-time performance during the holidays," says Bowen. "Consumer complaints go up. That leads to a decline in scores."
Here's his list of the best and worst airlines to fly during the holidays:
Airlines likely to perform better during the holidays
1. Delta Air Lines
With hubs in Atlanta and Salt Lake City that are less vulnerable to bad weather, and a solid operational record in the last year, Delta is the top-ranked airline for holiday travel, according to Bowen. For example, last December, it had an 82 percent on-time rating, beating Alaska, American and Southwest.
"Delta was better on average than any of the other carriers during the holidays," says Bowen.
2. JetBlue Airways
JetBlue was a strong performer, but not as consistently strong as Delta. "They were erratic," says Bowen. "They had some of the lowest—and highest—scores of any of the top three airlines."
Bowen says he can't attribute that to any one factor. A look on on-time ratings for last November, for instance, shows that JetBlue was flying in the middle of the pack with an 86 percent rating. It's the number eight airline for consumer complaints for the month. If JetBlue can become more consistent, it could challenge Delta.
3. Alaska Airlines
Alaska is the opposite of JetBlue—"very consistent," says Bowen. "They had the least variation among the best airlines." They also have the fewest complaints, on average (just five this January), the lowest of any major carrier, according to the DOT. Bowen attributes that to a "Southwest-like effect." He says passengers like the airline and tend to be more forgiving when something goes wrong.
Airlines likely to perform worse during the holidays
1. Frontier Airlines
When it comes to the worst-performing airlines, Frontier is a breakout carrier, says Bowen. "It has some of the lowest ratings we've ever seen," he says. Consider Frontier's on-time rating of just 60 percent during December 2016, a full 7 percentage points lower than the next-worst airline.
"It's like they just fell apart," adds Bowen. "Maybe it's because they're portraying themselves as an ultra-low-cost carrier like Spirit. We've watched this 28 years, and to see Frontier on this list surprised me."
2. ExpressJet
"The regional airlines always take a hit during the holidays," says Bowen. The reason: They're trying to connect to the mainline carriers and often flying odd routes that are even more susceptible to delays. In November 2016, for example, ExpressJet led in flight cancellations, with almost a full percent of its flight canceled. It also led in mishandled baggage reports (3.16 per 1,000 passengers).
3. Skywest
Same problem here: a confluence of weather, operational problems and perhaps bad luck. Regional carriers are set up to lose when it comes to the airline rating game. Skywest is no exception. In December 2015, for example, Skywest canceled 2.9 percent of its flights, eclipsed only by ExpressJet and Envoy Air. Right down the line that month, its performance was below average.
How to fly during the holidays? Here are the advice from an expert
Based on this list of the best and worst airlines, how should you fly during the holidays? While Bowen recommends flying on the better-performing carriers, he says avoiding the worst airlines isn't always possible. You might need to connect to a regional carrier when you're flying somewhere or may not have the budget to fly on one of the better airlines.
"If you want to save money, for example, you may still want to fly on Frontier," he says. "But you need to know what to expect."
Bowen recommends avoiding "bad weather" hubs like Chicago, Cleveland and San Francisco.
"The airlines intentionally schedule their flights for fair weather conditions," he says. "If you have to go to instrument-only landing system, because of ground fog or a marine layer, then you have an automatic backlog. That creates an automatic delay."
Also, don't check a bag, he says. Winter weather can delay baggage for days or weeks. Instead, carry everything on the plane if possible. That advice is echoed by weather experts who I interviewed for my transportation column in the Washington Post.
Ideally, of course, you would postpone any air travel until after the holidays. That's the real takeaway from this list of the best and worst airlines to fly during the holidays. That's what Bowen is doing this year.
"I'm not going anywhere during the holidays," he told me. "And if I do, I'll drive."
—
DISCLAIMER: This article expresses my own ideas and opinions. Any information I have shared are from sources that I believe to be reliable and accurate. I did not receive any financial compensation for writing this post, nor do I own any shares in any company I've mentioned. I encourage any reader to do their own diligent research first before making any investment decisions.