4 big names investing in biotech you should know about
Some prominent names to keep an eye on in the biotech investments include GV and Ilona Rich Schachter.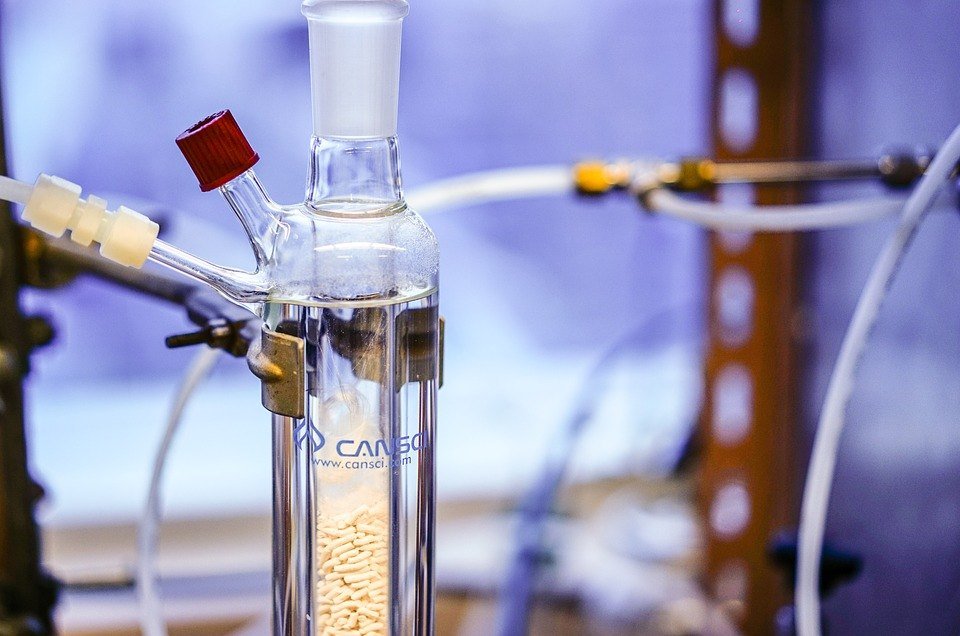 The biotech industry is on the rise and is becoming a good sector to invest in because of the innovations that firms develop along the way for the sake of human health. Many people and companies are now realizing that, and they now flock to buy stocks within the biotech industry to help out and contribute to the common goal of improving and saving lives.
The increase in the sales of shares speeds up the process of looking for new treatments. However, stock prices of biotech companies can quickly take a huge dive once investors hear about mishaps in clinical trials. Unlike companies outside this industry, investors look at the clinical trial data of companies instead of financial statements.
For example, Cara Therapeutics (NASDAQ:CARA) announced the failure of a Phase 2b trial for osteoarthritis medicine CR845. This news pulled Cara's stock 40 percent lower, falling from $26 to $15.
The drop in stock prices may already look bad. But sometimes, notable people and companies who sell their shares may also create more trouble for the situation as the influence of their actions can lead to more investors pulling out and selling their shares as well, creating a chain reaction that can end up reducing the stock prices to the worst levels. On the upside, they could be the game changers not just in pulling in investors but giving their chosen companies and projects the right exposure as well.
Be on the lookout for these investors as they can be essentially influential in indicating which companies are good for portfolios.
GV
GV, formerly known as Google Ventures, is the venture capital investment arm of Alphabet Inc. (NASDAQ:GOOGL), Google's parent company. With a fund of $2.4 billion, GV usually invests in startup companies within the hardware, software, artificial intelligence, and transportation industry, among others. It has already invested in over 300 companies.
It recently started investing in the healthcare sector, especially in companies and projects focusing on biotechnology, cell therapy, and genomics. Aside from financial investments, companies chosen by GV can also receive some assistance in engineering and resources for marketing and public relations. Of course, once a company is selected by GV, it is expected in the long run to perform with satisfactory results at the very least. But GV is not requiring the company to deliver a return on investment right away.
It was reported that GV is one of the contributors in the series B funding round of biotech company Gritstone Oncology. Gritstone is developing cancer vaccines, a new cancer immunotherapy designed to give the immune system the boost it needs in fending off cancer cells within the human body. The latest round will allow Gritstone to make preparations for the beginning of clinical trials by 2018. Other investors include Alexandria Venture Investments, Lilly Asia Ventures, and Trinitas Capital.
GV's role in health care may progress the development of new treatments. It can also lead to the improvement of lives and the society as a whole.
Gilead Sciences
Gilead Sciences (NASDAQ:GILD) is a biopharmaceutical company based in Foster City, California. The company works on finding, making and selling medicines, especially antiviral drugs for the treatment of ailments such as influenza, HIV, hepatitis B, and hepatitis C.
However, Gilead is also known for buying and acquiring biotech companies. Last August, it agreed to acquire Kite Pharma (NASDAQ:KITE), a biopharmaceutical company making new products for cancer immunotherapy. Gilead will purchase the company for $11.9 billion, with the biopharma giant paying Kite $180 for each share. The purchase will expand Gilead's portfolio and bring more growth after being pressured by investors to make more acquisitions.
The deal is anticipated to reach its completion in the last quarter of 2017. News of the acquisition increased Kite's shares, reaching $178.15 before the session concluded.
Todd Hagopian
Todd Hagopian is a global marketing director at a company named ITW. He also built a biotech fund at Marketocracy back in March 2011. After establishing his fund, Hagopian's returns have been recorded to average at 28.43 percent, which looks like they handle well compared to the 12.43 percent return of the S&P 500.
Hagopian has a different approach when it comes to investing. He gives a part of his portfolio on clinical stage biotech. At the same time, he also invests in large caps with huge prices within the biotech industry. This method lets him ride the upward trend in the market without losing a lot in one stock.
The next stock Hagopian is thinking of buying is Zynerba Pharmaceuticals (NASDAQ:ZYNE). The company has been receiving good ratings and also obtained a $30 price target. He recently sold his position in Cara, which is valued at $15, after hearing the news that the company fumbled in its phase 2b trial.
Ilona Rich Schachter
Ilona Rich Schachter is the daughter of financier and Glencore founder Marc Rich and songwriter Denise Eisenberg Rich, as well as the owner of Rs Trading Limited. She is also the director of Gabrielle's Angel Foundation for Cancer Research, an organization established by her family following the death of Gabrielle, Ilona's sister, by acute myelogenous leukemia.
The foundation aims to support the development of more treatments for those people who are afflicted with blood cancers like lymphoma and leukemia. It also finances clinical or scientific research that will give way to new methods that can be either effective replacements or options to be used alongside existing treatments.