With only one big tumble in 2019, Roku is poised for success
This year is looking good for Roku as it continues to move away from hardware and into providing ad-supported and subscription content.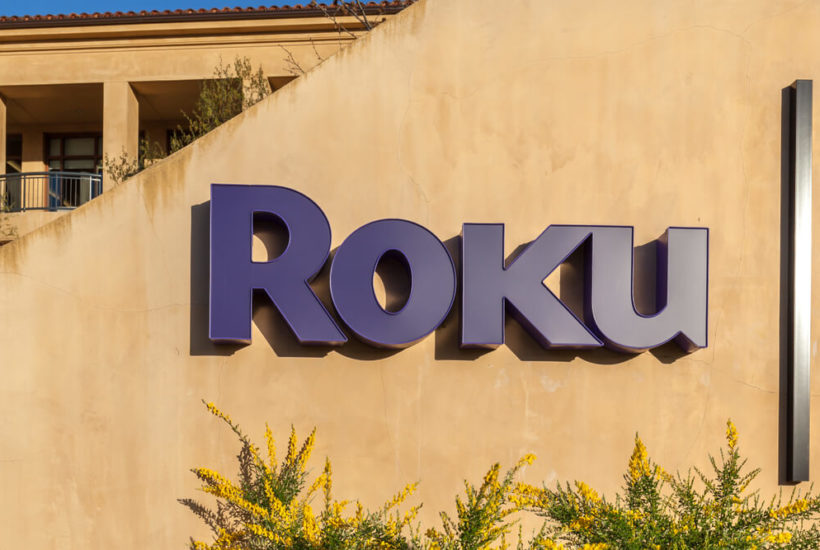 Roku is in an interesting position entering 2019. It has moved beyond hardware to add a content streaming service that is quite well-received. In a fairly rapid time, it has added ad-supported streaming followed by paid options. This may well be an expensive move over time if Roku decides to add its own content, with bigger rivals such as Netflix spending billions annually on original content, but for the moment, it is satisfying both customers and investors.
In an age where cord cutters are evoked to symbolize the move of many viewers from broadcast and cable tv to streaming tv programming on internet-enabled devices, Roku Inc (NASDAQ: ROKU) has a unique transitional role. Initially, Roku devices connected one's television to the internet so that the viewer had an old school viewing experience with a new school streaming connection. Roku then created Roku TV, a television set that allows one to connect however one wishes, whether through cable, HDTV antenna or internet streaming.
Roku joins the content wars
Roku then created an ad-supported video streaming service which put it in competition with not only hardware makers but any major corporation that wants to launch a streaming service. That put Roku into direct competition with companies that are in the middle of a content bidding war that has risen into the billions. For example, Netflix spent $12 billion on content last year and is expected to hit $15 billion this year. What this means is that when one sees movement in Roku stock prices separate from quarterly reports and related filings, it is most often due to major news from larger companies regarding their plans for streaming services.
In early January, ROKU jumped 46.7% as it benefited from a brief period of positivity in the U.S. stock market and a release of selected 4th quarter results. Roku announced that its "number of active accounts climbed 40% year over year to 27 million" and that its "quarterly streaming hours skyrocketed 68% to 7.3 billion." The response from investors makes a strong case for Roku's "continued shift…away from its previous core streaming player sales and toward its higher-margin, higher-growth platform segment." Full fourth quarter results will be announced on February 21.
As Bloomberg Intelligence analyst Sean Handrahan noted, the growth in user accounts was a "big positive surprise" and suggests it is pulling away from smaller-sized content providers. It did not hurt that Roku also revealed a deal with Westinghouse Electronics in which its streaming platform would be available "out of the box" and that new TV models would be added in 2019 with Roku streaming immediately available.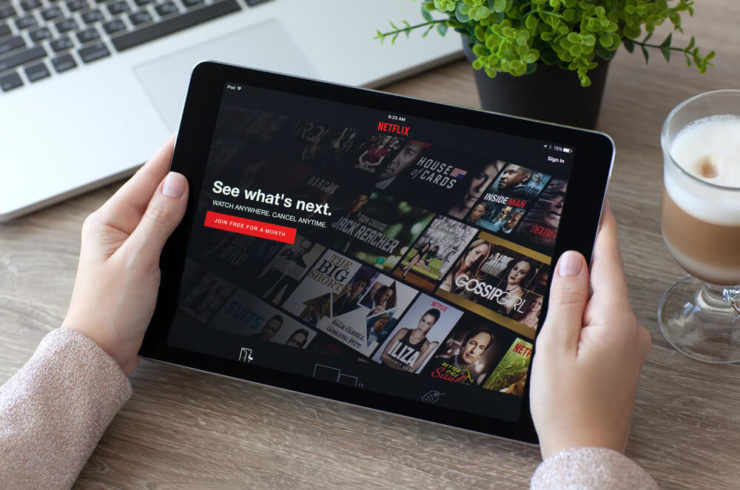 Bush league maneuvers
In its only visible stumble in early 2019, Roku briefly added the widely reviled Infowars show to its platform. The controversial show featuring Alex Jones had already been banned by most streaming services. In addition, Alex Jones and InfoWars have been banned from most major social media services and payment services such as PayPal have also cut off use by Jones and InfoWars.
With Alex Jones now largely a pariah, InfoWars was quickly removed after Roku began receiving intense negative pushback on social media. Though Roku got away with playing it dumb, its rapid capitulation showed that it could make the smart choice once under attack on social media by its own customers. Given that the lawsuit against Jones by the parents of children killed at Sandy Hook is ongoing, this incident may not fade from the minds of Roku customers. With Roku now the last major platform to have once welcomed InfoWars, Roku execs can only hope that, when it is time to renew, Sandy Hook is not in the headlines.
The battle for subscribers
The Infowars blunder is also a reminder that the barriers to switching online streaming services are very low. Older cable subscribers can relate tales of how cable companies partly maintained their dominance through poor customer service and lock-in contracts that made it difficult to switch. That is no longer the case.
Two things helped save ROKU from a negative response to the InfoWars incident. Roku responded quickly and Walmart announced its decision to abandon its plans to launch a streaming service of its own. News that Walmart will now turn its focus to its Vudu service was also likely seen as a positive for Roku which offers a Vudu channel.
Initially announced in January, Roku introduced paid subscription offerings in February via The Roku Channel to such services as Showtime. This is the same strategy that Amazon and YouTube have been using and is possible, in part, because streaming is somewhat of a free-for-all. For any platform that is not owned by Showtime, for example, getting a Showtime exclusive would be almost impossible. So Roku can move into the same territory and gradually grow its revenue with ad-supported viewers already on board and positioned to subscribe. With all the pieces falling into place, 2019 should be a bright year for Roku.
(Featured image by JHVEPhoto via Shutterstock)