All hail the boxer brief, the American male's triumph over underwear
A boxer brief provides American men today the comfort and coverage they seek.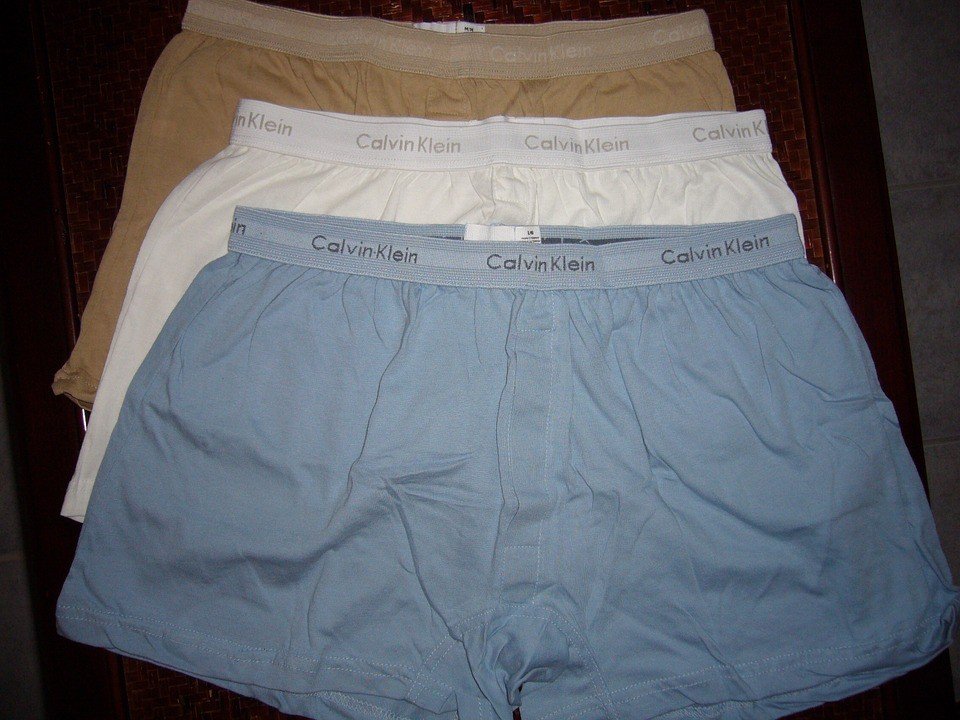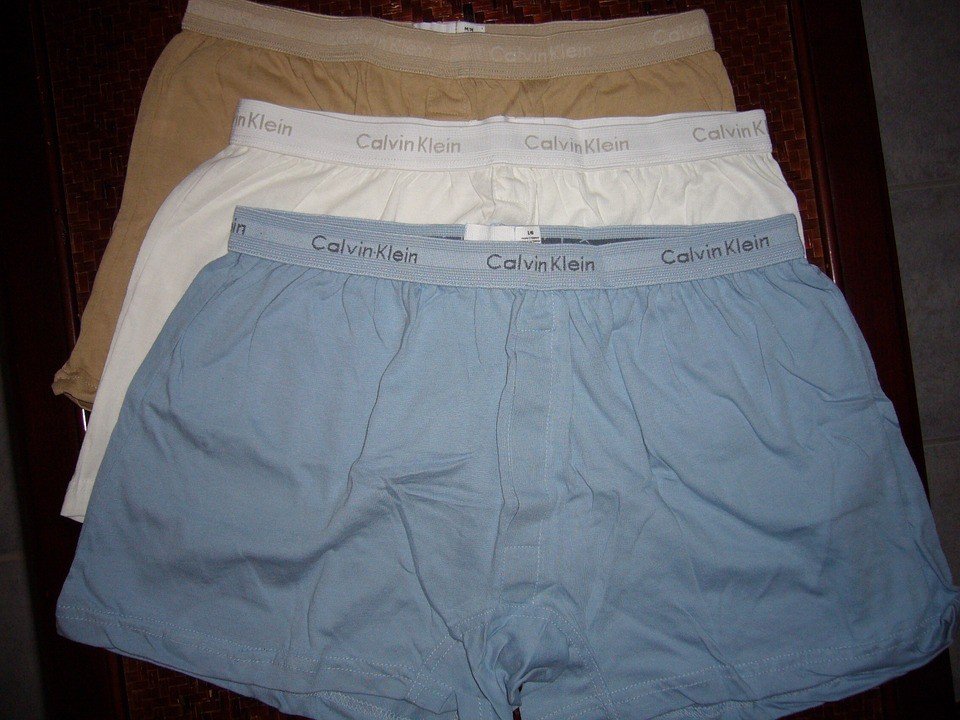 There's no need to be coy anymore.  
For some, if not most men, the geography beneath one's underwear could be a source of anxiety. Penis size or girth has really got a lot to do with it. There's no other explanation for the endless supply of penis size self-measurement tests if not for that. Let's not forget the hilariously offensive penis jokes as well.
A man's anatomical bulges can indeed make him feel vulnerable. According to an article on Vice, these concerns most commonly stem from "the grower-not-a-shower demographic." A 30-something man from Leeds, for instance, told the online magazine that he decidedly avoided sporting Speedos to stop drawing attention to "his 3.5-inch flaccid, 6.5-inch erect penis." The man explained to Vice.com: "I often think, 'If only they could see it erect, then they wouldn't think less of me.'"
It's understandable to have such insecurities, considering that society is inundated with images of perfect, chiseled models. Add to that the notion that "bigger is better." Men, just like women, feel pressured to look their best in their birthday suit. While their partners love them all the same, only around 55 percent of men claim that they are "happy with the size of their penis."
No need to despair though.
Meet the boxer brief 
The boxer brief is the middle ground between boxer and brief. Combining comfort and coverage, the boxer brief has become one of the "greatest apparel revolutions of the century."
The world has fashion maven John Varvatos to thank for it. Following his stint at Polo Ralph Lauren in 1983, Varvatos embarked on a career at Calvin Klein. There, he took charge of the brand's menswear line. It was during this period when he invented the underwear. It was a hit.  
"We just cut off a pair of long johns and thought, this could be cool…" he told Hemisphere Magazine. The boxer brief was modeled in one of the most iconic ad campaigns in history by a young Mark Wahlberg. Back then Wahlberg was known as rapper Marky Mark (of cringe-inducing hip-hop group Marky Mark and the Funky Bunch). Although generally embarrassed by the ads, Wahlberg noted in several interviews that his iconic racy shoot made him quite popular with the ladies.  
The 'celebrity' boost
Thanks to the Calvin Klein ads, the boxer brief was seen as a "sexy curiosity" among shy males, noted Bloomberg Business. The boxer brief has the right amount of conservatism to it, but the image Wahlberg and recent boxer brief models like Twilight star Kellan Lutz and football god David Beckham, not to mention James Bond's Daniel Craig, imprinted on the minds of consumers added a certain mystique and sexiness—and feral appeal—to the new underwear. Speaking to Bloomberg, Jason Scarlatti, creative director and vice president for design of 2(x)ist, an underwear brand, noted that men of all ages "associate the boxer brief with being sexy."
In its new life this decade, endorsements from men's magazines also helped augment the boxer brief's popularity. "Boxer briefs are a good look on almost everyone. You should be wearing them," stated an article on Esquire, about
what women think of men
based on their underwear. NPD Group noted men are largely buying items that are not only endorsed by celebrities, but have their name on them.
Underwear for underwear nerds
Tim Heffernan of Esquire said: "If the boxer brief is the best thing since sliced bread (and who can really argue with that?), the Duluth Trading Company's performance boxer briefs are sliced bread that comes pre-toasted and spread with blackberry jam. Oh, the miracles of science."
In its underwear buying guide, men's magazine Details also exalted the existence of boxer briefs, in what Bloomberg referred to as a "strange analogy:" "If boxers are the London broil of underwear, boxer briefs are the filet mignon: Both cuts are beefy but one is a bit more tender."
Another believer is Seth Stevenson, who wrote a full feature "In Praise of the Boxer Briefs." A recent convert of the boxer brief, Stevenson lamented the years he missed out on the glorious invention. Rebelling against his father's brief-wearing generation, he switched to boxers during the later part of the 80s. Seeing Bruice Willis don one in Moonlighting was pivotal for his change of heart. 
"It wasn't until a forward-thinking friend clued me in ("It's the best of both worlds," he enthused) that I was made aware of the cut's functional superiority. Soon enough, I switched again—this time for good," he said.
Beloved for versatility
But one cannot also ignore that the underwear's form and functionality is also what's driving its sales. Boxer briefs, which account for about 40 percent of the $2.7 billion U.S. men's underwear market, provide great support. They allow room to breathe and move, especially when wearing tight clothing or when engaged in sports activities.  
No wonder actor Andrew Garfield opted to wear one under his spider-suit in The Amazing Spider-Man 2. For the film's wardrobe team, only Naked brand's MicroModal boxer brief made the cut for its "rather "invisible lines and flexibility." It pretty much makes sense as Garfield's stunts demand comfort and a little discreetness down there. 
"They actually went to Nordstrom and checked out everything on the floor and ours was the only one that worked," Naked founder and president Joel Primus told The Star in an interview last year. Sony Pictures reportedly purchased 75 pairs for Garfield and Jamie Foxx, who played spidey's arch enemy, Electro.
The brand also proved well for extreme sports and outdoor athletes. Bob Silverman and sons ascended Mt. Kilimanjaro late 2014 wearing a line of undergarments from the Canadian luxury brand. "I wore the underwear 3 days. One of my sons wore his pair 5 days, and the other two wore theirs 3 days too…the briefs felt really good the whole time! You've got 4 converts." The merry bunch also wore the Naked Silver V-neck T shirt for eight days. "It held up great—no smell, breathed well, and worked well with my other layers."
New trends in male undergarments
Men are leaning towards snug and slimmer underwear due to the return of tighter-fitting pants and jeans. NPD Group's Apparel Consumer Monthly revealed men's slim and skinny bottoms sales rose by 11 percent the past year. Purchases for regular or loose-fitting jeans went the opposite way.
The shift to active underwear and performance and premium fabrics are also driving demand in the space. Men nowadays prefer products that they can use both for gym time and when they're dressed to the nines. The common denominator is comfort. According to NPD Group, "products with special features including odor and temperature control are experiencing growth, as are fabrics such as spandex, cotton/poly blend, and cotton/spandex blend."
"With smarter fabrics and more clever technology, the underwear market is evolving. Even if men don't use any or all of these more advanced features, they still take comfort in the fact that they have them, a mentality that designers and retailers should keep in mind. These features, which bring comfort and confidence, put men's underwear right in line with other fashion products now," said Cohen.
As trends recently showed, times are a' changing indeed. Still, somewhere out there, one guy is probably still indifferent to the curious apparel invention. Yet one thing is certain. No matter what men think of their tools, the underwear they choose makes all the difference. Bringing confidence back to America's pants–that's what boxer briefs are all about.