Businesses gear up for Thanksgiving Day 2017
It's already Thanksgiving Day in Canada, but the U.S. will celebrate the holiday next month.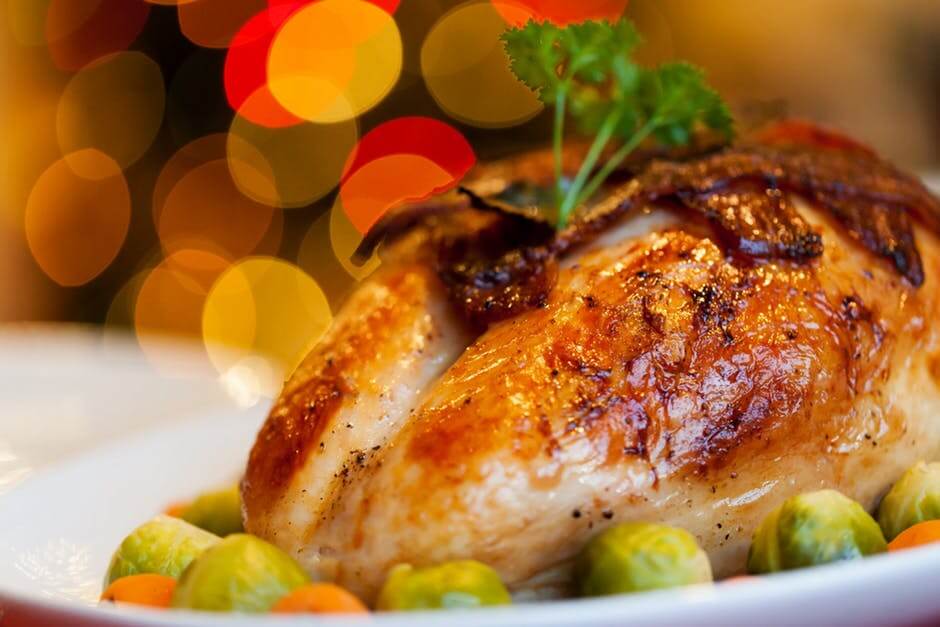 The celebration of Thanksgiving has already started in Canada as the country usually celebrates the holiday every second Monday in October. Meanwhile, the United States will have to wait for more than a month to kick off its own Thanksgiving celebration.
Thanksgiving in US and Canada
According to Britannica, the significance behind the holiday differs  between theUnited States and Canada. Canada celebrates the holiday to show appreciation to God for the blessings and harvests received from the previous year, while the United States commemorates the event to thank God and the Native American for a bountiful year that has passed and their generosity.
When it comes to the holiday's origin, Thanksgiving started in Canada as a festival to celebrate a year of good harvest. The holiday emerged in the United States when the Wampanoag Native Americans assisted and taught the pilgrims arriving in Massachusetts to plant crops and fish. This gesture from the Wampanoags saved the pilgrims from starving to death. Harvest time came, and the pilgrims gave their thanks to God and the Wampanoags for sharing their knowledge on cultivating crops.
Malls and stores during Thanksgiving
But even with these differences in mind, it all boils down to the act of giving thanks, and various business establishments have their own way of showing appreciation to their customers.
While most grocery stores are reportedly closed in Toronto, some malls stayed open albeit with adjusted mall hours. As what CBC News reported, these following malls opened during the holiday: Toronto Premium Outlets (9:30 a.m. to 7:00 p.m.), Vaughan Mills (10:00 a.m. to 7:00 p.m.), CF Toronto Eaton Centre (10:00 a.m. to 6:00 p.m.), Pacific Mall (11:00 a.m. to 8:00 p.m.), Promenade, CF Markville and Hillcrest Mall (11:00 a.m. to 6:00 p.m.).
Meanwhile, in Windsor, Ontario, the Devonshire Mall did not open for Thanksgiving. But the Windsor Crossing Premium Outlets remained open from 10:00 a.m. to 6:00 p.m. And in the Halifax region, malls like the Halifax Shopping Centre, Mic Mac Mall, Scotia Square and Park Lane Mall closed down for the holiday.
In the United States, more than 75 retailers have already announced their closure on the upcoming Thanksgiving celebration, per KCENTV. Some prominent stores that will be closed on Thanksgiving Day include Burlington, Costco, H&M, Hobby Lobby, Home Depot, IKEA, Neiman Marcus, PetSmart, Sierra Trading Post, Staples, The Original Mattress Factory and TJ Maxx. On the other hand, Game Stop will keep its doors open for the first time in quite some time for customers on Thanksgiving Day.
Restaurants open during Thanksgiving
Some restaurants in the United States will be open for customers on Thanksgiving Day. The Weber's Boutique Hotel and Restaurant in Ann Arbor, Michigan will offer four promos to diners on the holiday. One special promo is the Family Style Dinner where the restaurant will serve a freshly carved roasted turkey along with dressings, whipped potatoes, and pumpkin pie, among others.
Restaurants in the city of Branson in Missouri will also stay open. The Chateau on the Lake will offer diners a Thanksgiving Day Brunch where they can pick from carved meats, salads, cheeses, fruits, entrees, side dishes and desserts to satiate their appetites.
If one's in the mood for some cruising, he or she can enjoy the Thanksgiving Cruise of Main Street Lake Cruises. Guests can enjoy a very extravagant Thanksgiving banquet, with tossed Mandarin orange salads, roasted turkey, pumpkin pie cheesecake and a lot of drinks, as the ship sails.
Black Friday
Aside from the scrumptious dinners and family reunions, another anticipated event in the Thanksgiving celebration is Black Friday. It is usually held a day after Thanksgiving, and it is the day when people line up in front of malls before opening and rush inside as a lot of stores bust out sales on various foods and goods.
Stores usually trim down huge chunks of numbers in their items' prices. Despite the huge discounts, retail stores managed to bring the good news of reducing their losses, which are recorded in red ink, and adding more gains, which are written in black ink, hence, the term "Black Friday."
Black Friday 2016 spending
A survey from the National Retail Federation (NRF) released last year detailed that there was an increase in the number of customers in last year's Black Friday. Over 154 million customers have shopped on Black Friday 2016, which is three million more than 2015.
However, even with the increase in customers, they spent less than two years ago. Back in 2015, it was reported that the average customer spending reached $300. But it had a $10 decrease last year, reaching an average of $290.
According to NRF CEO and President Matthew Shay, customers took the opportunity to make the most out of huge discounts and sales. But it was also a victory for retailers as they earned more than they lost.
Another noteworthy detail is the rise of online buyers during Black Friday. The survey indicated that there was an increase of almost five million in the number of online shoppers, with 2016 reaching an amount of over 108 million online shoppers. In terms of shopping in stores, 99 million customers visited and bought in stores last year, which is three million lower than in 2015.
Online buyers have spent a total of $1.9 billion on Thanksgiving, Adobe stated. And on Black Friday 2016, Adobe recorded an amount of $3.3 billion in the spending of online consumers. Adobe monitored and recorded data obtained from transactions made online throughout the 100 largest retail stores.