The cheapest US cities for real estate rentals
Rental fees of real estate should take into account important areas such as job opportunities, education, and cost of living.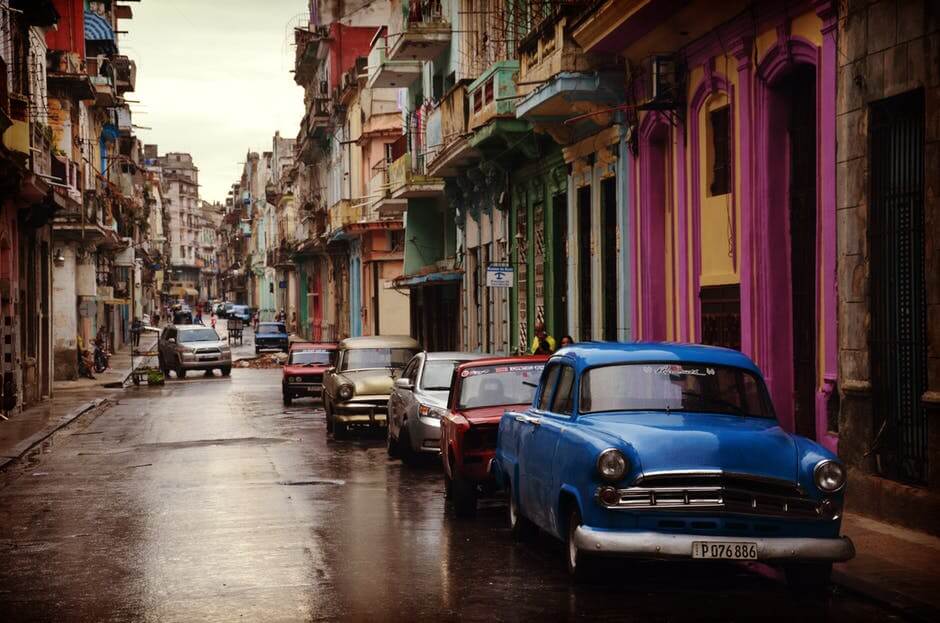 The most expensive cities are cities many aspire to live in, so real estate prices increase due to overcrowding. Expect a positive outlook in this article as it focuses on the cheapest cities for real estate rentals. These cities are recognizable, yet few people view it as a "dream destination." People flocking here can enjoy the amenities, education, job growth, and cost of living without overspending on rent. 
Indianapolis, IN
People who cannot get past the Indy 500 and Brickyard 400 stigmas could use the inexpensive rent to change their mind. The capital city offers the latest amenities and excellent cost of living with the learning opportunities (Butler University) and low unemployment rate (6.5%) to support it. You can find affordable accommodations for $740-$836 per month on average while jobs are aplenty in every industry imaginable.
Oklahoma City, OK
The home of the Oklahoma City Thunder contains affordable rent prices for a town nearing 700,000 while their metro area tops 1.4 million. The average rent for a one-bedroom apartment or condominium is $767. That's extra money in your pocket to spend on cost of living and the amazing amenities around town. With a 5.3% unemployment rate, finding a job in your field with low cost of living is within reach.
Tulsa, OK
Tulsa doesn't spring to mind for many people, but don't ignore it. Positioned on the Arkansas River, Tulsa is a great area for aspiring artists. Besides art and architecture, the low 5.8% job rate encourages additional job growth in various industries. Good job growth means great rent costs in Tulsa, and the average rent in Tulsa is $752 monthly. The affordable rent makes it easier for renters to transition into homeowners. Lots of amenities and great school selections make Tulsa a place to keep your eye on.
Kansas City, MO
Great barbeque, historic charm, and jazz music decorate Kansas City with distinct charm. The Power & Light District in downtown Kansas City is one of many local amenities to hang out around the city. Affordable rent is the crowning achievement. With the average rent $784 and 5.7% unemployment rate, the best jobs and the sought-after neighborhoods await you. Additionally, Missouri residents can enjoy the Kansas City, KS counterpart's amenities five miles from here.
Louisville, KY
The downtown area lures many people to Louisville, KY, and it's easy to see why. The amenities surrounding every facet of the downtown area is superb, and that's not including additional amenities or the education (U of Louisville). Low rental costs ensure new and current residents enjoy Louisville's scenery. At $843 on average, an inexpensive apartment or condominium is within reach. While the unemployment rate is a steep 7.6%, the rate is rapidly declining. An exciting job in your field is available in Louisville.
Grand Rapids, MI
Don't let the chilly weather turn you away from this special gem. Grand Rapids, MI has inexpensive housing averaging $748 monthly with an excellent cost of living standards. Gardens, museums, breweries, and a breathtaking water-front highlight local amenities downtown and around town. The unemployment rate is a steep 8.9%, but that doesn't mean you can't find employment in your field. The pros outweigh the cons.
Cincinnati, OH
An extra chilly city not to overlook is Cincinnati. Cincinnati residents prefer homeownership to renting, and because of it, renters will appreciate the low rental costs. The average rent in Cincinnati is $818 per month, so new residents can find a desirable neighborhood. With local amenities, great schools, great art scene, affordable cost of living, and moderate job growth, Cincy is a town on the rise. 
Spending more money for a better lifestyle is a myth. These cities show renters that you can have the necessities without sacrificing your savings. Search for peace of mind in these Midwestern cities and concentrate on a stable life for you and your family.
Consequently, low rental costs come with strings attached. Research the desired city in detail (job opportunities in your field, unemployment rate, weather, crime, etc.) to uncover surprises before migrating to the new city.
—
DISCLAIMER: This article expresses my own ideas and opinions. Any information I have shared are from sources that I believe to be reliable and accurate. I did not receive any financial compensation in writing this post, nor do I own any shares in any company I've mentioned. I encourage any reader to do their own diligent research first before making any investment decisions.