Consumer Catalysts Awards recognizes the industry's best influencers and dealmakers
CircleUp surveyed thousands of entrepreneurs to determine this year's top consumer brands.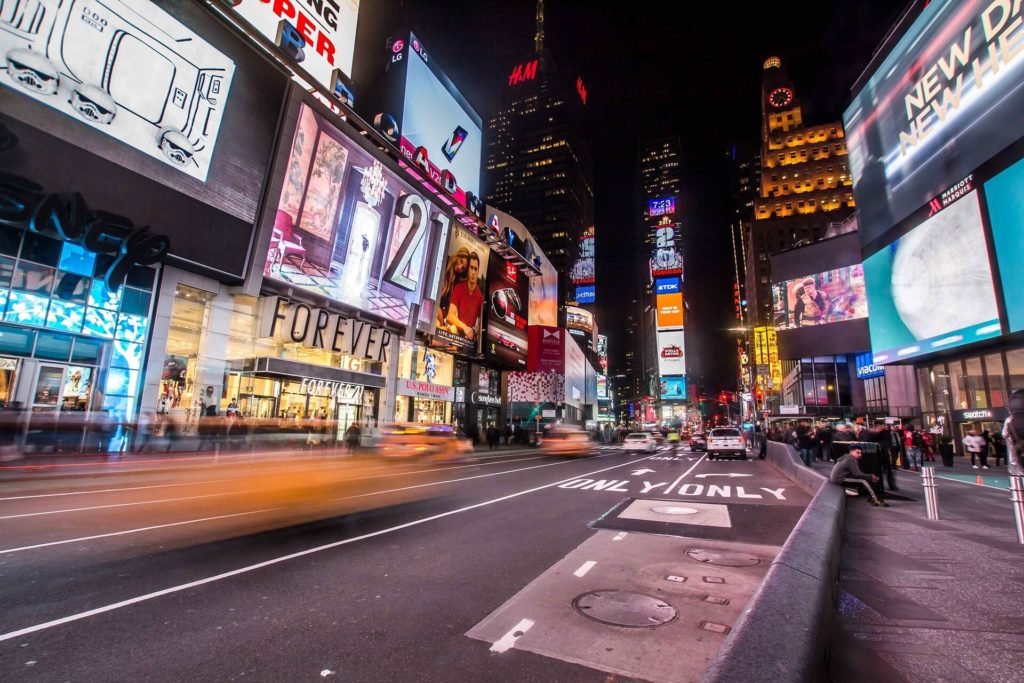 With so many new brands emerging in the consumer market these days, it can be hard for some of them to stand out due to the fierce determination and wise strategies of others to market their brands.
But we only get to know the brands as is; we do not get a glimpse of those behind the scenes and pulling the strings to boost the brands' presence in such a vast and competitive market.
The yearly Consumer Catalysts Awards, which started in 2016, give recognition to the top-performing leaders, influencers, and dealmakers in the consumer industry, and to determine the winners, CircleUp, an equity crowdfunding site, asked the help of more than 1,000 entrepreneurs in accomplishing a survey with their nominees and feedbacks. The survey results are then combined with insights coming from many influencers, investors, and retailers.
As Forbes reported, here are some of the winners for this year's Consumer Catalysts Awards.
Unilever Venture's Anna Ohlsson-Baskerville
Anna Ohlsson-Baskerville is a director of Unilever Ventures, and the company made a lot of investments in beauty brands this year. Ohlsson-Baskerville led Unilever Ventures' investments into Beauty Bakerie and Nutrafol.
Blueberry Venture's Arif Fazal
Arif Fazal founded Blueberry Ventures only two years ago, but it already has an impressive portfolio of companies that belong in the food and beverage industries. Fazal, who is also Blueberry's managing director, has ushered the company to invest in successful brands such as Barnana, Fishpeople Seafood, REBBL, Ripple Foods and Rhythm Superfoods, among others.
Brad Barnhorn
Brad Barnhorn is a board member of some of the most interesting brands in the food industry today. Brands like Biena, Chameleon Cold Brew, Health Warrior, Rhythm Superfoods and Fishpeople rely on Barnhorn when it comes to formulating strategies to help them grow.
CAVU Ventures' Brett Thomas
The co-founder and managing partner of CAVU Ventures, Brett Thomas, has helped the company achieve success at such a young age. It was only established four years ago, and it already made investments in brands like Kite Hill, Thrive Market, Health-Ade, Bai, and Kombucha. Thomas also led the company in investing into Vital Proteins and Hippeas in 2017.
Project Nosh's Carol Ortenberg
Carol Ortenberg is the editor of Project Nosh, a company that discusses entrepreneurial packaged food companies and services that are interested in natural, organic, sustainable and healthy (NOSH) products and businesses. Its goal is to become the most reliable source of information when it comes to this particular community and the trends that revolve around it. Ortenberg writes articles for Project Nosh and also assists in running Nosh LIVE, a flagship event of the company.
FoodNavigator-USA's Elaine Watson
With editor Elaine Watson leading the way, FoodNavigator-USA became one of the trustworthy sources of the latest product and brand trends and analysis. It also details new leaders that are creating more innovations in the consumer industry. Watson's team has showcased critical thinking and depth via articles and interviews.
Red Antler's JB Osborne
Red Antler is a Brooklyn-based company that establishes brands for startups, and JB Osborne is its co-founder and CEO. The company embraced the challenging task of creating brands for businesses. Throughout its career, it has built brands that are filled with memorable identities through sophisticated yet smart strategies and in-depth research. Some of its clientele include Allbirds, Brandless, Burrow, and Casper.
To further detail Red Antler's capabilities, when Casper approached it amid the pre-launch phase, Red Antler devised some ways that catapulted Casper into a business that earned annual revenue of $20 million in 2014.
First, when the two companies learned that Casper's original name, "Duke," can lead to legal complications with Duke University because of issues with trademark, they opted to use a name that can be immediately recognized by people. They picked the name of the popular cartoon character, Casper the Friendly Ghost, in hopes of people quickly distinguishing its brand name.
Red Antler then thought of a strategy that would shift the focus of promoting Casper's products from scientific specifications to the idea of people getting better lives with better sleep through Casper's mattresses.
Finally, Red Antler created a unique way to convince consumers that one mattress would suffice for everyone. The company came up with an image of different characters like rabbits, dinosaurs, snowmen, and humans sleeping on the same mattress. Red Antler said that they went with this to give the brand a humorous spin.
LaunchPad's Jeremy Smith
Jeremy Smith founded LaunchPad and is also its CEO. Smith's 35 years of experience in the field of marketing and branding has helped his company create strong launching points for startups, which can also lead to some of its clients being bought by Costco.
Sephora's Priya Venkatesh
Priya Venkatesh is currently the Vice President of Merchandising for Skincare and Haircare of Sephora, a chain of cosmetic retailers based in Paris, France. Venkatesh has transformed the company into an establishment where consumers can discover new skincare and haircare products and where early-stage brands can build its audience.