Creating a workspace which fulfills productivity
Employees are the heart of any business, and if an employee's level of productivity fails, it could cause the business to fail too.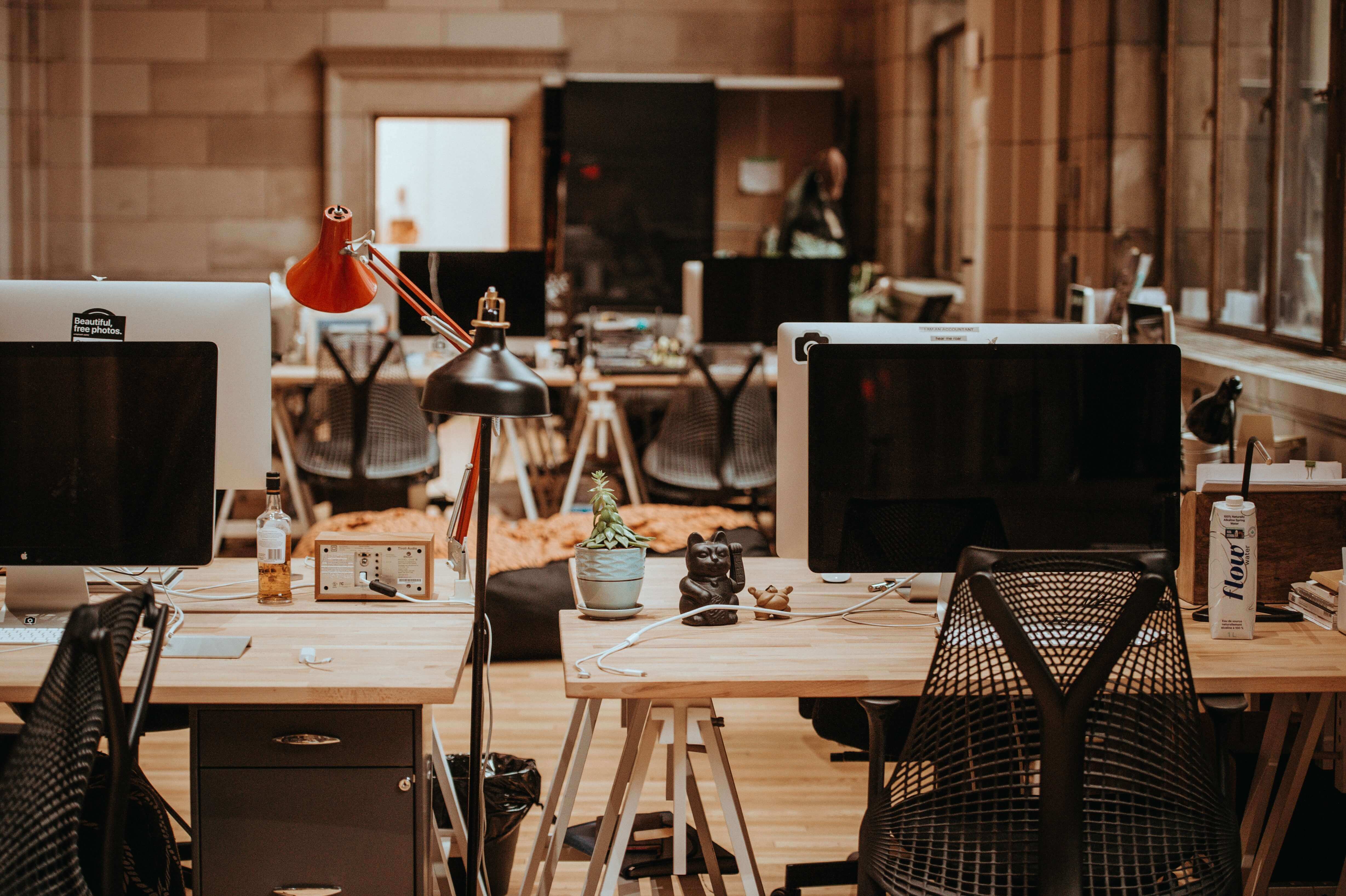 Employees are the heart of any business, and unfortunately, if an employee's level of productivity fails, it could cause the business to fail too. There are several reasons as to why you could be failing in productivity, one of which is the type of office seating you have in your place of work.
With that in mind, here we will discuss ways that you can create a workspace which fulfills productivity.
Invest in comfortable seating
If you spend more than six hours seated at work, then you'll agree that there is nothing more important than your comfort, especially when seated for such a long period of time.
You're bound to find that you remain in the same seated position for a long time, with little movement. If that is the case, then being seated on a traditional office chair isn't so wise. Traditional office chairs aren't professionally made to support the comfort and structure of your body. That could be why you might be experiencing pain in the neck, back or shoulders. Having constant pain in the body can make you feel distracted, and could cause your productivity levels to hit an all time low.
Ergonomic chairs, on the other hand, are very different to traditional office chairs. They are specifically designed to support your posture, provide comfort and reduce the risk of getting any pains in the back or neck. So by investing in an ergonomic office chair, you're on your way to creating a workspace which fulfills your productivity.
Choose the right office desk
The right office chair isn't complete without the perfect desk. You must choose an office desk which is a suitable fit for your ergonomic seating, for example ensuring that the chair fits properly under the table and your arms can rest gently on the surface of the desk.
Whether it is a bench desk or an executive office desk, there is a desk to fit your needs. Make sure that you choose a desk which has an adequate surface area which is big enough to place all of your equipment such as technology and personal items. Having a lot of room to spread around on your desk will enhance your productivity as you will have a lot of room to complete tasks.
However, if you're not so keen on being seated on a chair and desk all day long, perhaps a height adjustable desk would be your better option. Height adjustable desks allow you to stand at your desk, rather than sit. Standing in the workplace is a lot better for your health, and can cause you to be more productive during your day of the week.
Clean up that mess
A cluttered desk and an untidy workspace can ultimately clutter our minds. In fact, research shows that there is a clear distinction between clutter and our levels of productivity. An individual's productivity, alongside a company's profit, decreases when clutter rises.
According to The National Association of Professional Organisations, the number one problem for a business is the amount of paper clutter in the workspace. People waste a lot of time searching through the paper, which they could spend working. This reduces the amount of work and efforts that get put into a person's job.
By uncluttering your workspace and keeping it tidy, it will not only increase productivity but will also increase security and reduce stress. As well as this, it will save a lot of time and improve effectiveness.
Lighten up a bit
Letting plenty of light into your workspace is proven to improve your mood and well-being, as well as your productivity level. Bad lighting, on the other hand, will cause you to strain your eyes because you are unable to see properly when doing a work-related task. As well as this, it can stress you out or even cause you to feel sick. With that in mind, it is best to position yourself where there is a lot of natural lighting shining into your workspace.
Studies have found that those who had windows in their workplace had 173% more white light exposure during the workday and slept 47 minutes more on average every night. With a greater rest at night, you are guaranteed to have more energy to work the following day.
However, if natural lighting isn't an option in your office because there are no windows, then invest in lamps which can prevent you from getting headaches and having to strain your eyes.
Minimize distractions
There are several things that could distract you when you are in your workspace. For example, your phone could ring, your colleagues could keep popping over for a chat, or you might have the urge to keep checking your social media to update yourself with the gossip.
At this point, you just need to minimize all of these distractions before they cause you to lose all concentration. Create a workspace which is free from these distractions. Put your phone on silent and out of reach, log out of your social media accounts and turn off notifications, and ask your colleagues to come back once you have completed a task.
Include a view
If you position yourself near a window, or in front of a nice view, then you could find yourself being a lot more productive and creative within your work than if you sat facing a wall. If you can't provide a nice view in your workspace, then create one with a living wall or skylights.
As well as this, remember that staring off into the distance is good for our eyes and can also enhance creativity.
Go green
If you have an empty space on your office desk and you cannot decide what to place there, why not consider adding some greenery to the workspace? Rather than placing another photo frame on your desk with a picture of your cat, or hoarding loads of other personal items on your desk, add a fern, or a cactus instead.
In fact, according to a study in 2014, introducing plants into the workplace does indeed increase productivity.
Stay organized
If your workspace is messy, it can take you a while to find the things you are looking for. In order to make sure that you remain organized within your workspace, perhaps invest in some storage, for example filing cabinets.
Filing cabinets are a great way of properly filing away all of your office equipment. This way you will easily be able to find the equipment you need for a particular task. As a result, you will get a lot more done because you won't have wasted time.
Consider workspace colors
Several workspaces are made up of dull colors like gray and other neutral tones which could make you feel bored and almost tired during your day at work.
Different colors can help enhance your workstation in different ways. For example, the color yellow is a great color for making your workspace more energizing. Yellow is a cheerful color that is the best color to decorate your office in, from a productivity standpoint.
Pick the right music
For many of us, there is no better way to get on with tasks at work than to slap on some of your favorite music.
If you're struggling to pick the perfect playlist, then perhaps you could have a lookup of playlists which are good for motivation. Spotify is a great app that gives you playlists for different moods. For example, there is a playlist called Focus which is a great way of getting you focused on your work.
However, music isn't for everyone. In fact, some research suggests music is too distracting. Perhaps it is best to invest in sound canceling earplugs which block out the sound and allow you to get on with work in silence.
If you have a lot of work to do on a daily basis, then finding ways to maximize your productivity is very important. Choosing the right office furniture and setting the mood in your workspace are great ways of enhancing your productivity level.
—
DISCLAIMER: This article expresses my own ideas and opinions. Any information I have shared are from sources that I believe to be reliable and accurate. I did not receive any financial compensation in writing this post, nor do I own any shares in any company I've mentioned. I encourage any reader to do their own diligent research first before making any investment decisions.