Dilapidated municipal buildings should be replaced with new facilities
The slow decay of municipal buildings presents imminent threats to public safety and health, stating a critical need for repairs and construction.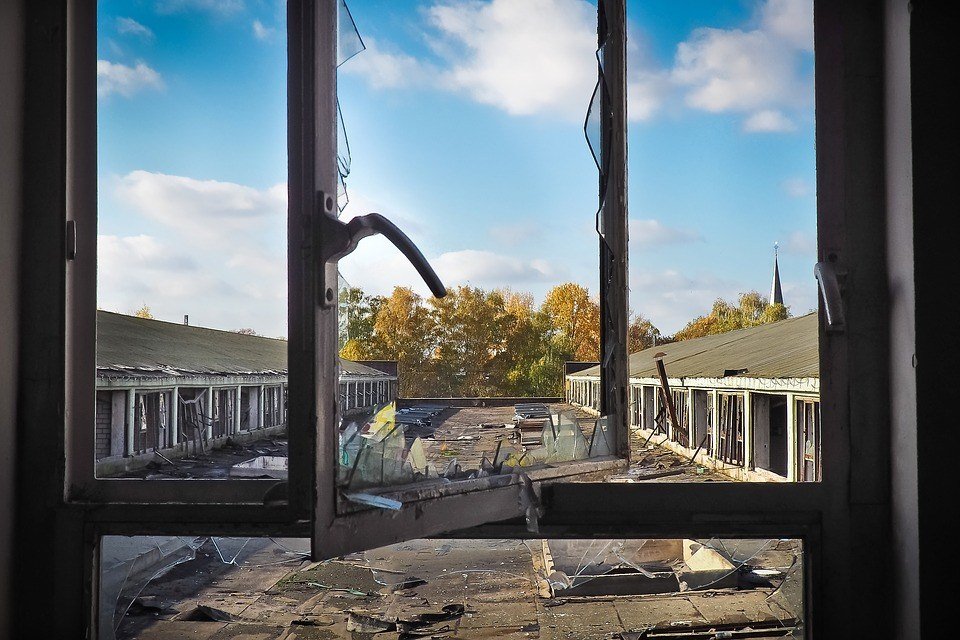 All indicators point to a strong year for the construction industry. Most projections are that the growth will continue through 2021. However, there could be a glitch…and it could come from the public sector – the local levels of government, to be more specific.
There are thousands of new local construction projects just waiting to be launched. Projections for construction growth are predicated on the assumption that city leaders will move forward to build new facilities. However, state and local government budgets are stretched to the limit and unless public officials find alternative funding, construction will languish in most parts of the country.
Citizens and taxpayers are notorious for not paying attention to deferred maintenance or the costs associated with operating buildings that are outdated and have inadequate heating and cooling systems. And, since most citizens rarely visit courthouses or city hall or school buildings, they are simply unaware of how critical the need is for new facilities.
Too many bonds for new municipal buildings are failing. Many people do not think about the fact that disrepair in public facilities is a health and safety concern. Many of those buildings still have asbestos. Dilapidated municipal buildings also signal to potential new businesses that the area is not a good economic investment.
Because of all this, 50 percent of officials from municipalities say they are considering alternative financing as a way to address their building needs. This is understandable considering that over the last three years, 40 percent of all bonds listing a city hall or municipal building project failed.
While construction is strong currently, the demise of municipal building projects could definitely hurt the industry in the next few years. And, economic development will begin to falter if municipalities neglect what new businesses see as the front door to a city.
After three failed bonds, Starkville, Mississippi, turned to a public-private partnership to finance its municipal facility. That significant announcement signaled that officials in the city of Starkville are visionary enough to seek other funding options to meet the city's needs.
Earlier this month, residents of Ferris, Texas, rejected a plan to invest $12 million for a new Municipal Center. Eighty-two percent of residents voted against the bond which would have combined the recreation center, senior center, police station, fire station, city offices, city council chamber and municipal court into one building. Officials tried hard to explain that the new complex would efficiently serve residents of Ferris as all their needs would be centrally located. The new facility would also have provided police and fire officials a permanent home. Currently, both departments reside in trailers. The city has announced that it will now consider other options to build a new facility. Officials cite public safety as a motivating factor and are committed to moving forward with other funding options.
Jersey City, New Jersey, may soon have a new municipal building. At a recent city council meeting, officials discussed plans for an $81 million mixed-use municipal office building. The structure would include space for community and performing arts events, meeting rooms and a parking garage. The city is currently exploring options for financing the project.
The city hall in Streetsboro, Ohio, is 68 years old, asbestos-ridden, prone to leaks and in obvious need of repair. Initial estimates indicate a new building will cost about $3 million in addition to the $5 million the town needs for a new fire station. After public concern, the city announced that construction will not be paid for through a tax increase. Instead, city officials are considering alternative financing for the project and have begun examining the use of a public-private partnership to meet the city's construction needs.
And, after three failed bond elections for a new city hall, Mountlake Terrace, Washington, will finally get a new municipal building. Public outreach helped the city pass a $12.5 million bond for the facility which will house all essential city services. Design work for the project is expected to begin later this year with construction starting in 2019. There are some good things happening but perhaps not enough of them.
It is important for citizens and taxpayers to consider the costs of inefficient and outdated buildings. Not only can cities save on operating costs, but consolidating services into a central location also improves citizen services. It is almost always wiser to consider the construction of new facilities rather than to continue pouring significant revenue into buildings that will never again be efficient, safe and/or functional.
—
DISCLAIMER: This article expresses my own ideas and opinions. Any information I have shared are from sources that I believe to be reliable and accurate. I did not receive any financial compensation for writing this post, nor do I own any shares in any company I've mentioned. I encourage any reader to do their own diligent research first before making any investment decisions.