Dwyane Wade announces one final season in the NBA after rejoining Miami Heat
Twelve-time All-Star Dwyane Wade took to social media to announce the biggest decision of his basketball career.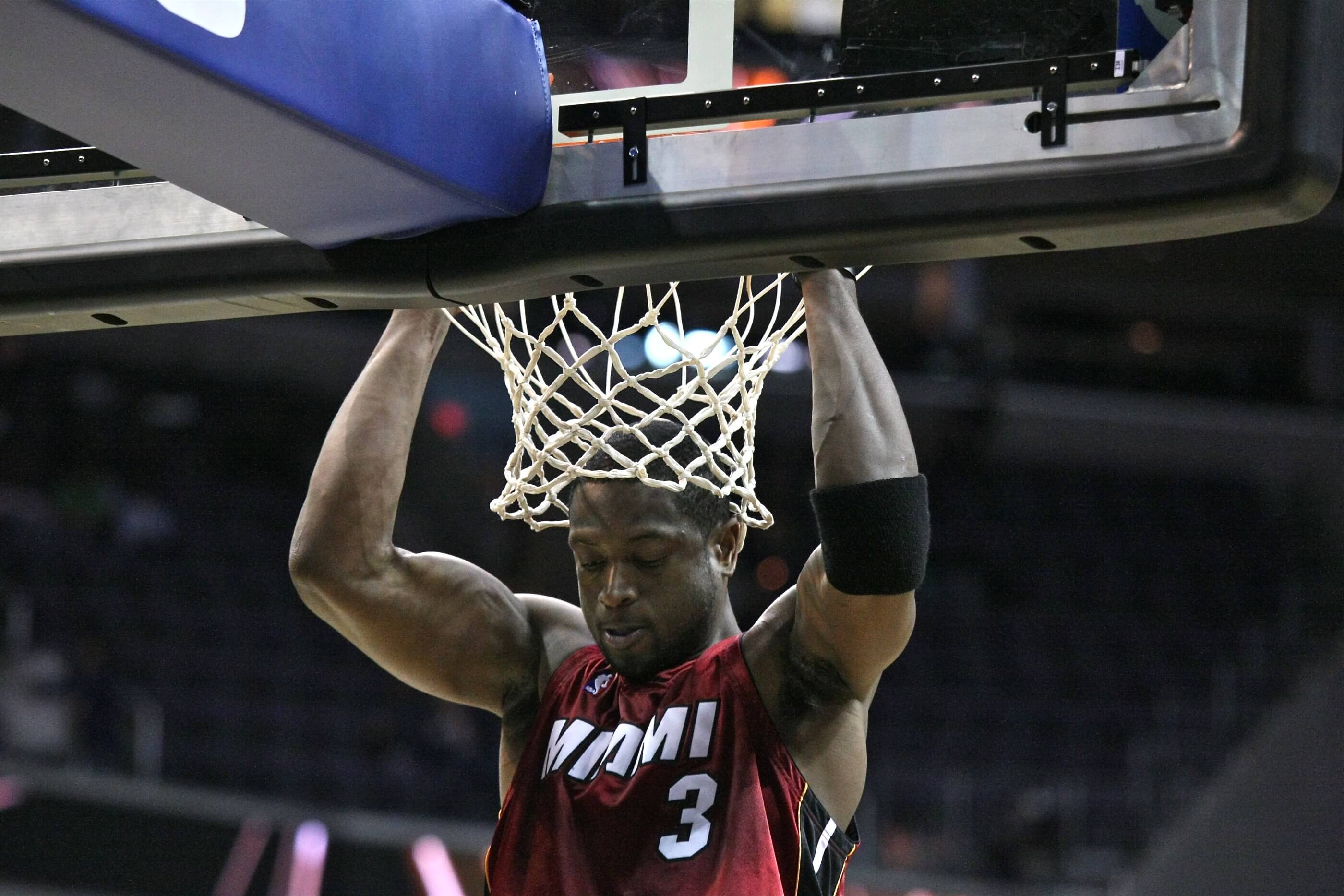 After a summer of deep contemplation and uncertainty, Dwyane Wade surprised eager fans from all over the world by going over to social media on Sunday evening and making an announcement via a 10-minute video titled "One Last Dance."
The in-depth video, which was uploaded on YouTube, showed the future hall of famer standing alone in the middle of a darkened room. Video-taped earlier that day, the clip showed Wade talking for 10 minutes. The video also showed Wade in an emotional state, right before he announced what could be the hardest decision of his life so far: He's going to return to Miami Heath for his 16th and final NBA season.
According to ESPN, the legendary basketball player apparently spent four months contemplating this decision, weighing both his options and his retirement. In fact, the latter was a real possibility in his mind up until a few days ago, and with the team merely a week away from going to training camp, fans were worried if Miami's career leader will even return to take his spot in the team.
Expected to sign a one-year $2.4 million deal sometime this week, Wade said, "I've always did things my way. Whether they've been good or whether they've been bad, I got here because I've done things the way that I feel is right for me and right for my family. And what I feel is right – I feel it's right to ask you guys to join me for one last dance, for one last season."
"This is it. I've given this game everything that I have, and I'm happy about that, and I'm going to give it for one last season, everything else I have left," he continued.
Wade also thanked his fans profusely and recounted how his journey led him to where he is right now and how he feels about the entire experience. He also mentioned his family. "I feel like my family has put me first for so many years, for good reasons. But I feel like there comes a point in time where we all got to think about someone else, especially the ones around you that have supported you, supported your dream, supported your journey like my family has," he said.
One last season
The 36-year-old 12-time All-Star and three-time NBA champion is clearly on his career's back end. After a mid-season trade from the Cleveland Cavaliers, he returned to Miami Heat, averaging 3.1 assists and 12.2 points while also helping his squad get to the playoffs. All of this came after Wade's stint with the Chicago Bulls that lasted for a year.
Shortly after the mid-season tradeoff, Wade told ESPN in an interview that he intends on staying with his original squad, Miami Heat, 'forever,' and that he does not want a farewell season similar to Kobe Bryant's.
Wade's last season with the Association will start on Oct. 17, 2018, where he will be playing against the Orlando Magic.
(Featured image by Keith Allison via Wikimedia Commons. CC BY-SA 2.0.)