Etihad Airways announces FlightValet
Etihad Cargo, the logistics arm of Etihad Airways, curates its own shipping line for luxury vehicles and launches FlightValet in time for the holidays.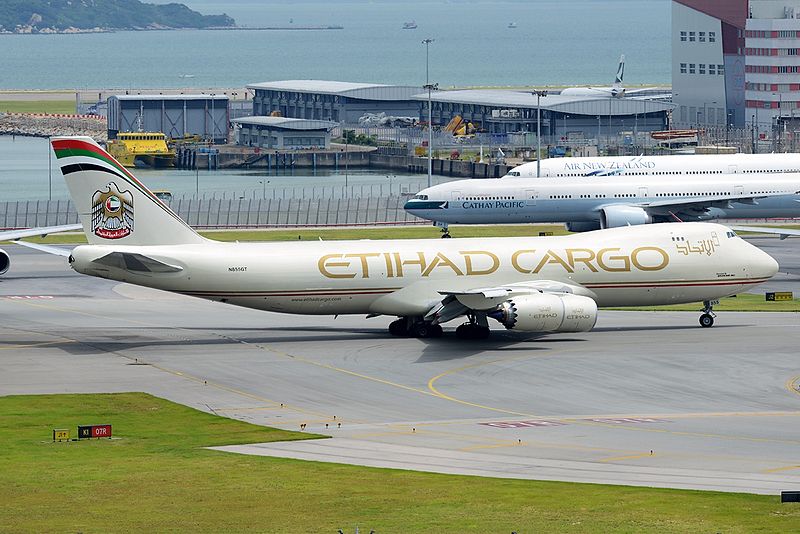 Etihad Airways suffered some major losses in 2017, but the carrier company is hoping to end 2018 with better numbers. The company is now looking to improve its services with a few new major upgrades and in its most recent announcement, Etihad Airways launched a new service that would make vehicle transporting easier.
Etihad Airways' freight division, Etihad Cargo, has recently launched a new service called FlightValet. It is reserved for customers who want to transport their luxury vehicles from one area to the other as fast as possible. Etihad Cargo says that the new service can simplify the booking experience of customers now. The freight division says that there has been a growing number of customers in recent years so the newly added service would be of great help.
FlightValet is launched ahead of a seasonal surge as there will be an increase in orders for luxury vehicle shipments to holiday destinations. Moreover, the service will also cater to racing enthusiasts worldwide who would like to take their high-end cars to iconic race tracks in other regions.
FlightValet will also be able to make Etihad Airways' business-to-business transactions with car dealers and manufacturers a lot easier. With the new service, Etihad Airways has positioned itself to become the top partner for car markers. The service will also be more ready to adhere to the orders of the Italian supercars market at the Milan Malpensa airport.
Aside from FlightValet, Etihad Cargo also launched FlyCulture last year along with the opening of the Louvre Abu Dhabi. FlyCulture is geared toward transporting high-value products in the line of arts and music.
This news comes just a few weeks after Etihad Airways reported a $1.52 billion loss for 2017, which marked that company's second consecutive year of losses. The company has been struggling with finances and low investments as of late and is doing its best to recover from the losses.
Although 2017 posed as a bad year for Etihad Airways again, it is still an improvement from 2016's performance when it reported a loss of $1.95 billion. The improvement is the result of the company slashing costs and further enhancing its services. According to reports, the carrier reduced expenses by 14 percent over 2016 and cut unit costs by 7.3 percent. The company also reduced its carrier fleet to 115 planes from 2017, which is four units fewer than the year before.
Etihad Airways' recent announcement and expansion might do the company good. It could have the potential to end the carrier company's two-year streak of poor performances as Etihad Airways begins to tackle a niche market. Hopefully, Etihad Airways reports better numbers for 2018, but for now, the company has high hopes for FlightValet.
(Featured Image by Toshi Aoki – JP Spotters via Wikimedia Commons. CC BY-SA 3.0)