How farmers are handling the rising costs of equipment
American farmers are hit hard by the demands of rising competition, land costs and advancements in equipment. Balancing the need for farm equipment with limited finances is a challenge, but investments in machinery are often tackled with strategies like joint ownership, rentals and financing options.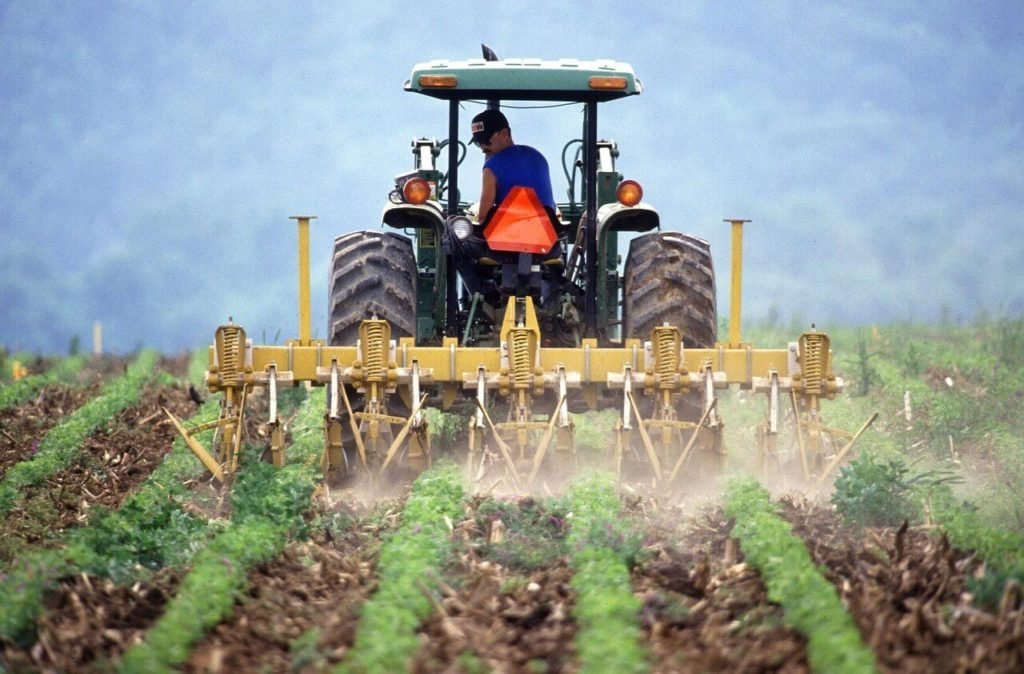 Professionals in the agriculture industry depend on equipment for many of their day-to-day responsibilities. Regardless of size and scale, their operations often require extensive labor, which heavy machinery makes possible. However, that presents a considerable problem.
Without access to modern equipment that's safe and reliable, farmers may struggle to perform their duties and meet expectations. A loss in productivity eventually influences their income, money which feeds back into maintaining their property. The rising cost of equipment only serves to compound this issue.
Fewer young people are entering the industry due to the high startup costs. Between 2007 and 2012, the number of new farmers fell by about 20 percent, a sizable drop that speaks to the severity of the crisis. That represents only one of several additional factors behind the financial strain farmers suffer.
1. Causes of financial strain
High yields don't always result in high returns. Low commodity prices have adversely affected the net farm income across the United States. Some farmers delay their purchase of necessary equipment because it's not within their budget, and make other cuts to account for the loss.
Increased imports have also added competition to the marketplace. Harvests from South American countries like Brazil have added to supply, eclipsing demand. While consumers may not see the issue with an overabundance of food, the men and women who produce it feel the consequences.
In addition to a rise in equipment costs, the U.S. has also seen an increase in the price of land. In Central Illinois, land acreage has increased by four times its value since 1979. With all these factors, sustaining an operation is costly, but farmers handle the expenses in several inventive ways.
They've approached their expenditures with the ingenuity one would expect from professionals in their line of work.
2. Joint ownership agreements
Though many farmers live a distance from their neighbors, they still exist within a community. Their friends and acquaintances might share their profession, and through a simple negotiation, they can determine the details of a joint ownership agreement. Shared equipment represents a shared cost.
Fuel and maintenance are expensive on their own, but dividing these expenses with another farmer reduces the financial pressure. A move toward economic efficiency ultimately benefits both parties. There are multiple advantages to joint ownership that make it attractive to farmers on a tight budget.
One farmer may have more mechanical knowledge than another, with a greater understanding of how to repair a broken piece of machinery. They also have more purchasing power when browsing new equipment. Amateur farmers can pair with more experienced professionals when starting their operations.
3. Rentals over purchases
A new piece of equipment is a significant investment. Prices often exceed the budget of farmers with small-scale operations, and finding affordable machinery is difficult. To counter the problem, many farmers decide to rent their equipment instead of buying it, and the benefits of a rental are clear.
Different jobs require different machinery, and if a farmer is only going to need specialty equipment for a brief period, a purchase isn't financially prudent. More than that, renting equipment often allows farmers to access a newer model. Depending on the farmers' needs, renting more high-tech equipment can cut down on operating costs and create greater efficiency, thus saving money down the road.
The routine maintenance costs that come with ownership of equipment can prove expensive. As long as a farmer brings the rental back in one piece with minimal wear and tear, maintenance is a non-issue. They can concern themselves with more important details like their efficiency and output instead of the minutiae.
4. Financing options
Those in the agriculture industry can reach out to their local financial consultants to address high equipment costs. These professionals have a more informed understanding in matters of capital and can guide farmers in the right direction, offering actionable advice on loan programs and options.
For example, the type of loan a farmer chooses will dictate the payments they have to make. In contrast to a traditional loan, farmers only have to put money toward an operating loan when they earn revenue through their operation. That gives them the time they need to get it running at full efficiency.
Some farmers also choose to open commercial accounts with their equipment provider, which improves their financial flexibility. Companies can assist those who qualify, offering long-term warranties and obscure parts to account for maintenance expenses. Reputable dealers will always help.
5. Preserving a necessary profession
Agriculture is an indispensable industry, fundamental to the health of a nation. Decreased interest in the trade is worrisome, but amateur farmers and experienced professionals have options in how they handle rising equipment costs. There's no longer a need to compromise.
It's essential to preserve the invaluable service that farmers provide. Through joint ownership, rentals and financing, they can worry less over equipment expenses and more on what's truly important — putting food on the table of American consumers.
—
DISCLAIMER: This article expresses my own ideas and opinions. Any information I have shared are from sources that I believe to be reliable and accurate. I did not receive any financial compensation for writing this post, nor do I own any shares in any company I've mentioned. I encourage any reader to do their own diligent research first before making any investment decisions.