How GT Biopharma's (GTBP) Natural Killer cells could help cure AML & contain the Coronavirus pandemic
The WHO has recently declared Coronavirus to be a global pandemic. This has spurred a strong response from world leaders and is likely to send shockwaves through the markets for some time to come. Containing the outbreak is now a priority and biotech companies like GT Biopharma, Inc. (OTC: GTBP) will play a key role in ending this disaster.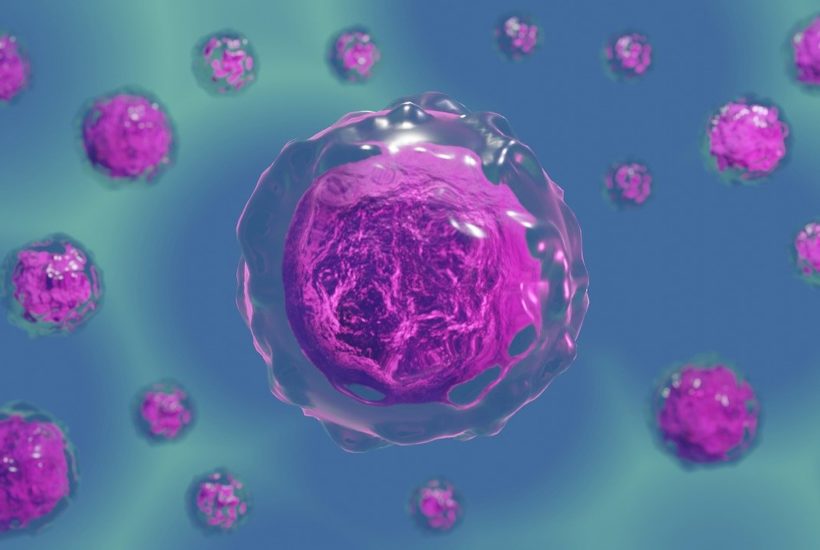 The Coronavirus pandemic has already begun to cause severe damage, both to human life and to the global economy. States across the world have taken draconian steps to contain the spread but these measures will merely slow the spread of the coronavirus Covid-19, not stop it. The solution could come from GT Biopharma, Inc. (OTC: GTBP) (GTBP.PA) and the Natural Killer cells they have developed to fight acute myeloid leukemia (AML). The company's TriKE™ platform has shown potential in treating viral infections and natural killer cells could help contain covid-19.
Why is Covid-19 such a threat?
The economic fallout of coronavirus is likely to be sharp but pales in comparison to the human cost. According to the worst-case predictions, as highlighted by Angela Merkel, 40-70% of the global population could be infected. Assuming the death-rate is 1%, in line with experts' predictions, then even with a 40% infection rate 35 million people could die without rapid intervention. 
Government intervention, in the form of quarantines and lockdowns, can help slow down the virus but are economically damaging and will do little to stop the spread. Q1 growth in Asia has already taken a hammering and similar results are expected in Europe as harsh measures are taken.
Could Natural Killer cells fight Covid-19?
The only way to stop Covid-19 is with an effective, affordable treatment. This is where biotech companies, particularly GT Biopharma, Inc. (OTC: GTBP), could play an important role. GT Biopharma focuses upon developing innovative therapeutic treatments using its proprietary NK cell engager (TriKE™). GT Biopharma is working to use TriKE™ to put an end to Covid-19. 
TriKE™ is a modular therapeutic platform which can be used to treat tumors and certain infectious disease agents such as HIV or Corvid-19. Like other Immuno-oncology therapeutics TriKE™redirects a patient's immune system to eliminate tumor cells and to fight certain infectious diseases. The difference is that TriKE™uses Natural Killer cells (NK) to target the tumor or virus without the undesirable side effects normally associated with immunotherapy treatments.
At time of writing GT Biopharma has six TriKE™ candidates in development. The company's most advanced TriKE™ is GTB-3550 for the treatment of acute myeloid leukemia (AML).GTB-3550 is undergoing a phase 1/2 clinical trial which recently opened for involvement. The company is planning to advance a TriKE™ treatment of non-small cell lung cancer (NSCLC) into clinical trials in around 12 months as well as developing a TriKE for the treatment of latent HIV infection.
So How does this apply to Covid-19? Well, reports show that the angiotensin converting enzyme 2 (ACE2) receptor is the main host receptor targeted by Covid-19. ACE2 plays a crucial role in allowing the virus to enter a host cell and cause the final infection. TriKE™ could theoretically be deployed to help a patient's immune system identify and destroy Covid-19 carrying cells before they become infected.
TriKE successfully treats its first AML patient
The most promising news was the announcement on March 19th that the company has completed its first successful dosing of a patient in a stage I/II clinical trial for the treatment of AML. The trial is a watershed moment for both GT Biopharma and sufferers of AML, who typically have a 5 year survival rate of just 27.4%.
The patient in this trial was in stage 4 and had failed to respond to all treatments, including experimental treatments, and had just weeks or months to live. After treatment the patient reacted positively, producing significant numbers of NK cells despite having almost none before the trial.
The patient was treated on a small dose of 5 µg/kg/day for three consecutive weeks. No adverse side effects were noted despite the normally powerful and dangerous IL 15 Cytokine being utilized. The implication is that the TriKE™ construct allows safe administration of IL 15.
Should this hold true in further testing then the TriKE™ platform would allow for safe delivery of IL 15 in order to treat a wide number of infectious disease. This could enable the development of a breakthrough treatment for deadly infections such as HIV, or perhaps even the development of a Coronavirus treatment.
GT Biopharma joins forces with Cytovance Biologics
In order to explore this possibility GT Biopharma have entered into a collaboration agreement with Cytovance Biologics. Under the terms of the agreement Cytovance will provide development services for a TriKE™ therapeutic for the treatment of the coronavirus infection. 
The companies will focus their efforts on preparing sufficient quantities of GT Biopharma's coronavirus TriKE™drug product for clinical evaluation using Cytovance's E. coli-based Keystone Expression System™. Next, the companies will scale-up production using Cytovance's GMP microbial manufacturing platform in order to evaluate the efficacy of TriKE™in treating humans with the Covid-19 infection.
TriKE™has already demonstrated potential when targeting HIV cells and will leverage a similar strategy when targeting Coronavirus infected cells. The agreement with Cytovance will enable the company to rapidly test the drug at scale and demonstrate that the TriKE™can be easily adapted to target specific outbreaks as they occur, limiting the potential of a pandemic to spread.
A unique opportunity for investors
Despite the market reaction, Coronvirus has created a unique opportunity for investors to help prevent the virus' spread, and make a potential profit while doing it. GT Biopharma, Inc. (OTC: GTBP) (GTBP.PA) has developed a unique construct that theoretically could, with the right resources, become a go-to solution for high-risk viral outbreaks. 
The company already has a number of promising clinical trials underway and the partnership with Cytovance represents a unique opportunity. If GT Biopharma is able to successfully demonstrate that TriKE™ can be quickly and safely tailored to the Coronavirus it will have proven the platform's flexibility. This could provide a window of opportunity for enormous growth, particularly at a time when the global community is deeply anxious about the chaos caused by a pandemic. 
__
(Featured image by skylarvision via Pixabay)
DISCLAIMER: This article was written by a third party contributor and does not reflect the opinion of Born2Invest, its management, staff or its associates. Please review our disclaimer for more information.
This article may include forward-looking statements. These forward-looking statements generally are identified by the words "believe," "project," "estimate," "become," "plan," "will," and similar expressions. These forward-looking statements involve known and unknown risks as well as uncertainties, including those discussed in the following cautionary statements and elsewhere in this article and on this site. Although the Company may believe that its expectations are based on reasonable assumptions, the actual results that the Company may achieve may differ materially from any forward-looking statements, which reflect the opinions of the management of the Company only as of the date hereof. Additionally, please make sure to read these important disclosures.