How Zadar Ventures (TSXV: ZAD, OTC: ZADDF) plans to shape the future of virtual reality
The coronavirus pandemic has seen the rise of emerging technologies, from robots and drones to biometrics and telemedicine. But none has been more innovative than the extended reality industry. XRApplied, a company with tailored AR and VR solutions for those operating in a post-COVID-19 world, has the necessary tools and platforms at a time when everyone is adjusting to the new normal of work-from-home arrangements and social distancing.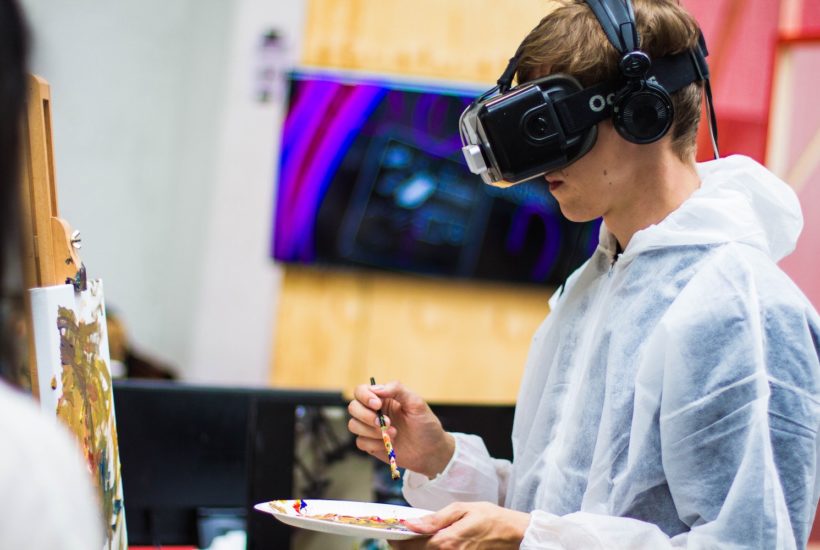 The COVID-19 crisis has definitely opened businesses to an uncertain future, as lifestyles begin to change in response to fighting an invisible enemy that every nation in the world now faces. The global economy, for instance, has taken a huge hit, and recession looms in the mind of every business leader. Zadar Ventures Ltd. (TSXV: ZAD, OTC: ZADDF) appears to be taking steps to break into the virtual reality market via the rising star XRApplied.
Spotlight on emerging technologies
As doctors, nurses, and other health workers continue caring for patients; as medical institutions and our best scientists persist in developing a vaccine that could save thousands of lives; as essential frontline staff come in to keep basic services open and running—the technology industry has also been thrust into the spotlight as we find solutions that can help us adjust to our new reality.
Innovations that highlight automated processes—thereby reducing the need for human contact—are now being welcomed into the fold, when previously they have been cast aside, precisely for their self-executing systems. Delivery drones, for example, are now necessary tools when it comes to transporting food and medical supplies. The adoption of online meeting platforms to hold conference meetings or even telemedicine consultations while we all stay home has also proven that virtual care and communication can be effective.
But perhaps nothing has sparked so high a demand as extended reality (XR), which covers the technologies of augmented reality (AR), virtual reality (VR), and mixed reality (MR). In fact, it has been reported that the global XR market is expected to grow by almost $177 billion in the next few years until 2024, with a CAGR of 60%. Military adoption is seen to be the biggest growth driver, though companies such as Facebook, Alphabet, Microsoft, HTC, and Accenture, among others, are already operating within the space and are only going to get bigger.
The importance of a good SDK
Nevertheless, one has to look no farther than Zadar Ventures Ltd. (TSXV: ZAD, OTC: ZADDF)'s potential acquisition target XRApplied, who is currently at the forefront of producing an XR software development kit (SDK), which will be pivotal in bridging the gap between getting the technology and finding practical uses for it.
VR has seen a spike in interest when it comes to VR headsets, though these days people don't just use it to play games. They are also exploring travel destinations as well as getting into VR chat platforms—a sure side effect of being confined at home. For businesses, VR has been very helpful when it comes to having conferences or training sessions with employees. In the medical field, scientists from all over the globe are coming together on VR platforms to discuss and research the coronavirus.
These and other practical uses, like creating a digital catalog, or a virtual tour of real estate properties, are things that XRApplied can build right now. Time is of the essence as we all try to adapt to our new work conditions and lifestyles. Being able to have a ready framework to show to SMEs who aim to be first movers in their own industry is what makes XRApplied the trusted name in the game.
HTC, who held its first ever virtual conference drawing 2,000 participants worldwide, proved the significance of XR. In a press release, it said: "Prior to this virus pandemic, the mindset of many people is that XR is a nice-to-have technology. Post-outbreak, the benefits of XR to overcome the physical barriers between people could make it a must-have technology over time…Working-from-home, distance learning, home-based fitness, immersive entertainment and networked social interactivity will all be part of the new normal in our lives, and made more agreeable if more users could adopt XR technologies."
Opportunities amidst lockdowns
The World Health Organization (WHO) has continued to advocate for self-isolation at home and community quarantines. They have recommended that lockdowns remain in place because we are still not out of imminent danger.
That being said, the future of technology seems bright as several trends have started to emerge, influencing the way we work and live these days.
For example, remote work has taken the forefront when it comes to how companies are managing their responsibilities right now. Because employees are not able to go to physical spaces, AR and VR are being utilized so everyone can meet virtually and still be able to work in real-time.
For customer-facing businesses, this means having the capability to provide immersive digital experiences courtesy of XR. Activities such as online shopping, for example, can be enhanced when product catalogs can come to life—this is where XRApplied comes in. Say goodbye to 2D representations of information, and hello to a more interactive reception of data and statistics, backed by good design and user interface. XRApplied also has an e-commerce platform that can be cross-shared with AR and VR platforms, instantly boosting a brand's audience reach.
Moreover, XRApplied is focused on creating digital solutions that can be accessed on smart devices, where customers can learn more about and test the products before even making a purchase. Data on shopping habits can be easily collected, as well as customer feedback. XR makes it easy to predict what customers can buy next, making impactful recommendations for their next purchase, which in turn will allow the brand to have a more optimized supply chain, and a better customer satisfaction rating.
Adjusting behaviors in a changing landscape
"Everything that is on a smartphone will soon be possible in XR, and in addition, a range of new applications will be invented that are only possible using VR/AR," says Ferhan Ozkan, co-founder of VR First and XR Bootcamp in Berlin, Germany. Much more immersive than the previous generation of IT, gaming, and communication tools, XR is designed to be "more emotionally engaging"—and they are also getting increasingly cheaper.
Pretty soon, immersive XR will become the new norm—but first complete awareness and understanding is important. Ozkan believes that there is still a lot to be done when it comes to understanding the user interface and user experience in XR: "Companies and their digital technology strategists need to become aware of XR use cases, the XR adoption journey, how to build an XR design and development team, how to build and maintain an XR hardware and software platform—the whole package."
Since it is very likely that most of us will be staying home for the foreseeable future, disruptive technology like XR can make it possible for us to still do what we used to do, albeit with a few adjustments. This means accepting the virtual space as a legitimate space, first and foremost, in which to accomplish our tasks and activities. With XR, we will be able to shop again, meet friends again, do our work and socialize again.
Physically distant yet virtually close—that is what XR can give us. As a fully developed technology, the only thing that's really missing is widespread adoption at this point.
—
(Featured image by Billetto Editorial on Unsplash)
DISCLAIMER: This article was written by a third party contributor and does not reflect the opinion of Born2Invest, its management, staff or its associates. Please review our disclaimer for more information.
This article may include forward-looking statements. These forward-looking statements generally are identified by the words "believe," "project," "estimate," "become," "plan," "will," and similar expressions. These forward-looking statements involve known and unknown risks as well as uncertainties, including those discussed in the following cautionary statements and elsewhere in this article and on this site. Although the Company may believe that its expectations are based on reasonable assumptions, the actual results that the Company may achieve may differ materially from any forward-looking statements, which reflect the opinions of the management of the Company only as of the date hereof. Additionally, please make sure to read these important disclosures.