CEO Spotlight: John Fielding, Toronto entrepreneur, founder of Array Marketing
CEO John Fielding attributes his success to the people who surround him. In 1981, John and his brother Bill founded Array Marketing with $4,500. Early in life, Fielding aspired to be a professional hockey player. While he pursued his hockey career for four years, he left it and started a business. Here's what other entrepreneurs can draw from the learnings of Fielding.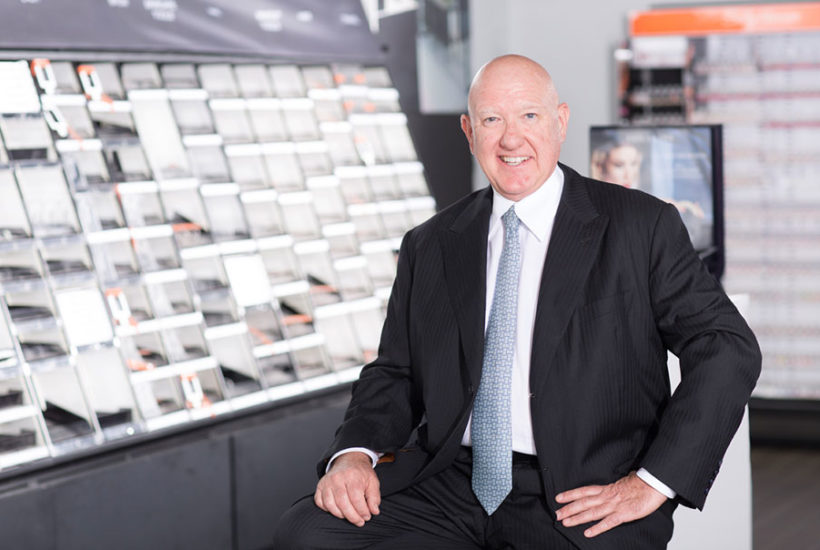 As someone who lives by the age-old philosophy, 'treat others as you would like to be treated', Toronto's John Fielding attributes his success to the people who surround him and has led by example over the years.
In 1981, John Fielding and his brother Bill founded Array Marketing, an award-winning retail merchandising company. Due to the success of Array Marketing, here is the history of how John Fielding accrued his net worth.
From the ice rink to an aspiring business career
Earlier in his life, Fielding aspired to be a professional hockey player in the National Hockey League. Although his dreams never came to fruition, he did play the sport professionally for four years in Europe.
"Although playing hockey was certainly a large part of my youth, I always had the ambition to do something even greater," Fielding adds.
In 1981, John Fielding returned home to Canada and began to focus on a new career in business. With just $4,500 and a lot of determination, he and his brother founded Array Marketing.
"After I hung up my skates, I knew I wanted to focus on starting and growing a business. [At Array Marketing], we started out small, and eventually turned our vision into a reality."
Fielding was also an initial investor in Ethoca Solutions Inc., for which he served as chairman of the board of directors. Ethoca Solutions Inc. is a fraud solutions and e-commerce provider founded in 2005; the company was acquired by Mastercard International in 2019.
The beginnings of Array Marketing
In the beginning, the Fielding brothers focused on advertising specialties, where they distributed promotional items such as coffee mugs, key chains and bottle openers.
It wasn't long before new market opportunities began to present themselves. Their business grew at a rapid pace as they entered the pharmaceutical and cosmetics industries and began to specialize in the manufacturing of merchandising and display systems.
After growing the business, the brothers decided to sell it in 2000. Today, Array Marketing is a global retail merchandising service with clients such as Estee Lauder, Chanel, Sephora, MAC and more. For over 35 years, the company has been delivering innovation in retail merchandising, creative branding concepts, in-store build-outs, point-of-purchase displays, open service systems, and retail fixtures.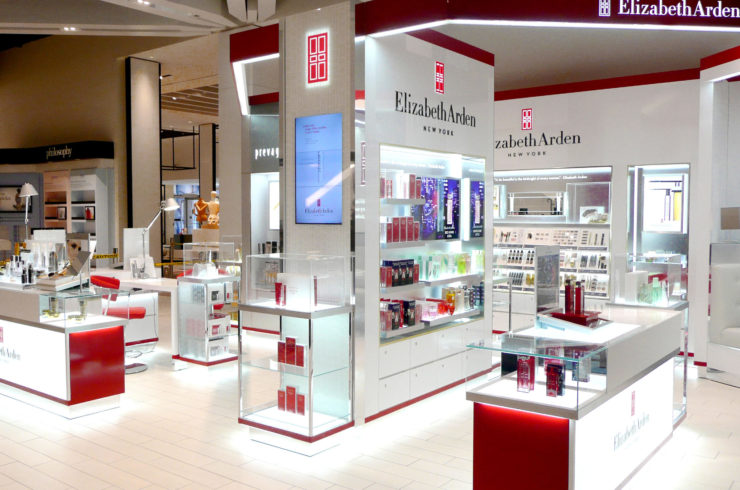 As well as being a shareholder, John Fielding still serves as a director on the Board of the company and continues to bring his entrepreneurial spirit to all aspects of industry and his passion to all areas of his personal and professional life.
John Fielding's advice to entrepreneurs
Fielding claims entrepreneurs need to be willing to take that one small idea and grow it into something much larger.
"Sometimes you have to start small to get where you want to be. It's having that level of strategic thinking and applying it to the bigger picture," he explains.
Fielding is also a believer in human connection: "With so much going on in today's world, it's easy to hide behind a website and let your interface do all the work. But that's not necessarily a good thing. You need human connection. A leader also needs to be visible to his or her employees and make them feel good about the work they're doing."
However, as typical in any startup, Fielding says hard work is the main ingredient for success.
"There's no nine-to-five in the entrepreneurial life, especially in the beginning. There's a good bit of creativity out there and many good ideas that are being brought to fruition."
Scoring big in horse racing
Besides his professional accomplishments, John Fielding is also a passionate owner and breeder of thoroughbred and standardbred horses. His horses have won a number of top races and captured 17 Breeders Crown titles; he has also bred numerous grade one winners.
Fielding entered the thoroughbred breeding business in 1999 with Fred Hertrich III, who also breeds harness horses under the commercial name All American Harnessbreds.
Fielding says breeding and racing horses is in his blood.
"I used to babysit my brother Jimmy, who is younger than me, and he was about 13 at the time and I was 17, and we used to take the streetcar down to old Greenwood Racetrack and had a lot of fun doing that," Fielding says.
"Once it is in your blood, it stays. I just love it."