Hot junior miner Rockridge Resources goes all-in at the Raney Gold Project
Junior Miner Rockridge Resources has just announced that they've earned a 100% stake in the promising Raney Gold Project. Now in the midst of their second drill program at the high-grade prospective site, the company is going all-in on gold. Insiders are buying the stock, and the company is coyly disclosing that the best is yet to come. Here's why you should be paying attention now.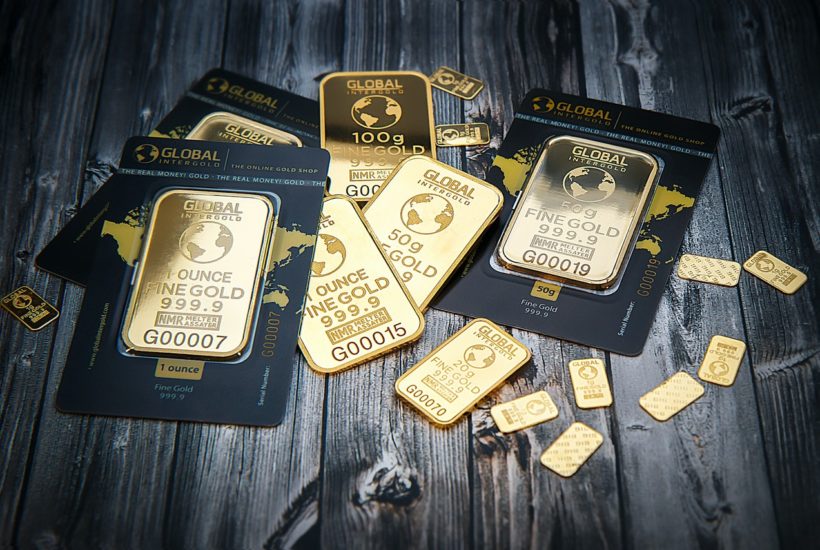 For those who've been following the evolution of Rockridge Resources Ltd. (TSX.V: ROCK) this year, it may come as a surprise to discover that this junior miner wasn't always so gold focused. For the better part of the last few years of its life, this junior miner has focused heavily on Copper exploration, along with an incidental interest in other metals discovered in the mineralization blend at its copper site, the Knife Lake Project.
While it still had a secondary focus on gold, the precious metal was more of a side project than a cornerstone of the business. But that has all changed over the course of this year.
As though the stars aligned all at once, Rockridge found high-grade gold deposits during its initial assessment of its prospective gold property: the Raney Gold Project. And gold prices shot up at the same time.
Now it's going all-in, doubling down on its first drill program and, in the process, completing earn-in on its option to acquire a 100% interest in the Raney Gold Project.
Now those in the know are buying up this hot junior miner's stock before the next round of drill results are released.
Why earning its 100% stake in the Raney Gold Project is a big deal for this junior miner
Earlier this year, Rockridge completed its first drill program at the Raney Gold Project and the results were more than promising—the site was found to be a high-grade gold site. With highlight intercepts made at a shallow depth including 28 grams of gold per tonne of ore over six meters.
To put that into perspective, according to the World Gold Council, an underground gold mine is considered high-grade if it returns 8 to 10 grams of gold per tonne of ore. And if it's mined open-pit, a range of 1 to 4 g/t is considered highly valuable.
But this site is more than just a high-grade gold mine. Finding gold is just half the equation; getting it out of the ground is the other.
And this is where many junior miners get it so wrong. They find themselves with mines in geopolitically unstable regions. Or in remote locations where the lack of existing infrastructure makes the site unattractive for development into an operating mine.
But Rockridge's Raney Gold Project avoids these pitfalls.
Mining friendly jurisdiction, existing infrastructure, and just 35km from Newmont's Borden gold mine
Located within the highly prospective west extension of the Abitibi greenstone belt in Ontario, Canada, the Raney Gold Project is not another junior mining location blunder destined for the abyss of unattractive mining sites.
First, it's located in Ontario which, as Canada's largest producer of gold, nickel, and platinum-group metals, is already a highly developed mining region. There are over 900 mining service and supply companies already set up in Ontario, with a total of 77,000 total direct and indirect mineral production employees in the province. Then, additionally, over 50% of metals that are mined in the province are also processed in the province.
And don't forget that Ontario is also regarded as one of the world's most mining-friendly jurisdictions in the world.
What this all adds up to is a very low cost to develop the project into an operating gold mine. The infrastructure is already there. Skilled workers are already there. And the potential costs involved in less mining-friendly jurisdictions—legal costs of doing battles with gatekeepers, security costs in geopolitically unstable regions, etc.—are not even a remote concern.
There is also the small detail of the proximity of Rockridge's Raney Gold Project to Newmont Corporation's (TSX: NGT) Borden Gold mine. With a total of just 35km separating the two sites, there is no reason to believe that Newmont isn't already weighing up the potential of piggybacking the Raney site onto its existing operations in the area.
Insider activity shows that those in the know are buying and holding Rockridge Resources Ltd
For most of us, true insider information is something we'll never have access to in our stock screening arsenal. Maybe you see it as a huge disadvantage, but it doesn't have to be.
Meta information is usually enough: if you see a thousand people fleeing from a building, do you really need to know if it's because of a fire or not?
Not really. You already know that it's a good idea to avoid going in.
Fortunately for us, when it comes to stocks, we can also see the people going in and out of the building. This information is available in publicly available insider activity reports.
The good news for investors in this junior miner is what Rockridge's current insider activity looks like.
That's right—100% buy-in in the last six months. Rockridge's directors and issuers know something's up, and it's something worth buying and holding for.
Maybe it's because they know that even more promising drill results are soon to be released. Maybe it's not. It doesn't really matter. All that matters is that they are in the know; they know what's going on inside the building, and they're the ones we should be following.
Now that Rockridge is all in on gold, what should we expect from this junior miner?
Rockridge commenced its current 3000m drill program at the Raney Gold Project approximately one month ago. This program is intended to test the strike and depth of the deposits already confirmed.
Now, Rockridge is about halfway through the drilling process and waiting for assay results. What this means is that confirmed data should start coming out in the next couple of weeks, and will continue to arrive throughout the course of November.
Until then, we can only go with what the company has coyly disclosed of its current observation: that "the majority of the new drill holes have successfully intersected alteration similar to what has been seen in previous high-grade holes drilled on the property."
To state that in a more direct manner; the already confirmed deposits at the site extend further out and deeper than their first program confirmed. The insider activity observed only confirms that they're confident of this—they just can't say it out loud because securities regulations prevent them from stating anything but 100% scientifically confirmed facts.
What this means for gold investors
With Rockridge earning its 100% stake in the Raney Gold Project and hinting at gold deposits extending out further than already confirmed, now is a great time to buy into this hot little junior miner. Once the lab results from its current program start rolling in and Rockridge confirms what they've already hinted at, there will be a lot of keen interest in this stock.
__
(Featured image by Michael Steinberg via Pexels)
DISCLAIMER: This article was written by a third party contributor and does not reflect the opinion of Born2Invest, its management, staff or its associates. Please review our disclaimer for more information.This article may include forward-looking statements. These forward-looking statements generally are identified by the words "believe," "project," "estimate," "become," "plan," "will," and similar expressions. These forward-looking statements involve known and unknown risks as well as uncertainties, including those discussed in the following cautionary statements and elsewhere in this article and on this site. Although the Company may believe that its expectations are based on reasonable assumptions, the actual results that the Company may achieve may differ materially from any forward-looking statements, which reflect the opinions of the management of the Company only as of the date hereof. Additionally, please make sure to read these important disclosures.