Kevin Love signs 4-year extension deal with Cleveland Cavaliers
Throughout his time in the Cavaliers, Love has yet to surpass his performance back in his Timberwolves era.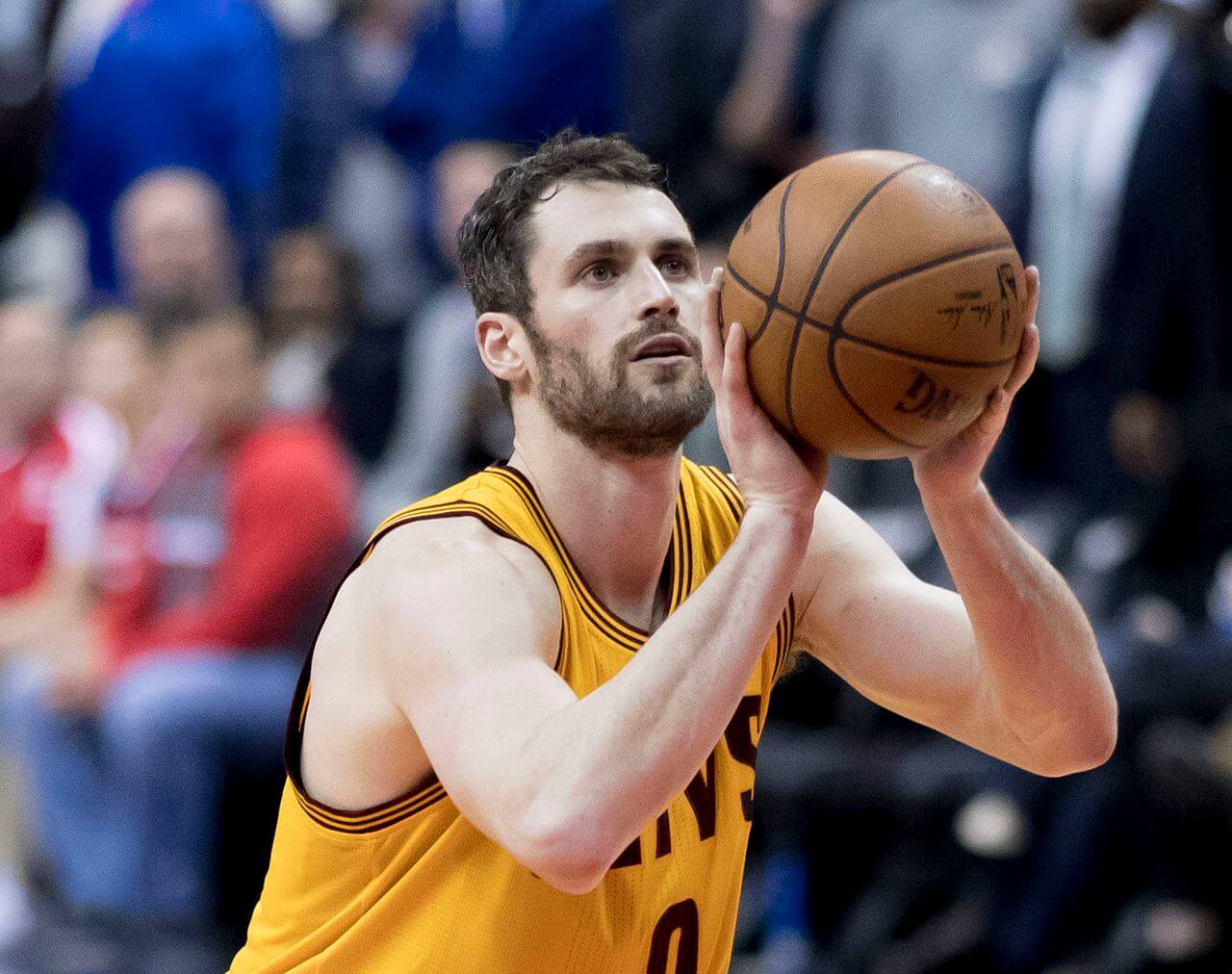 In recent developments at the National Basketball Association, Oregon native Kevin Love signed a long-term extension with the Cleveland Cavaliers, signaling that the team's ownership and front office have every intention of competing for the playoffs this upcoming season while re-tooling its roster. Announcing the deal with his general manager Koby Altman, Love comments that he is "very excited and obviously humbled."
"I'd like to thank the Cleveland Cavaliers organization, [owner] Dan Gilbert and Koby Altman for having their trust in me and believing in our future," Love said during the signing at the ceremony, ESPN reported. "When I got traded here a few years back, I was committed to being here long term and I was committed to our culture, excellence in playing the game of basketball. And I think who we have here on our team and who we have moving forward really reflects that."
Love's contract was set to expire at the end of this season with a player option for 2019-2020. Now, the 29-year-old forward will be under contract with the Cavaliers until 2022-2023.
Ever since LeBron James left Cleveland to join the Los Angeles Lakers, Love's future with Cleveland had been uncertain. Love's name was then thrown around in trade rumors, and fans wondered whether the Cavs would fully rebuild their roster from the ground up or just build it around Love.
With Love signing a four-year, $120 million extension contract, the answer is now certain: Cleveland will modify its team with Love as its centerpiece. Through this extension, Love's current deal over his next five seasons with Cleveland is now valued at $145 million.
A five-time All-Star, Love was first traded from the Timberwolves to the Cavaliers in a three-team deal back in 2014 and has been with the team ever since. However, this recent decision also divided fans and made people ask: Will Love be able to bring his A game back?         
During his last season with the Minnesota Timberwolves, Love managed to score 26.1 points every game. However, he has yet to display that volume scoring ability while in the Cavs, only averaging under 20 points for every season in Cleveland.
However, aside from his scoring, playing with James has also impacted Love's rebounding. From averaging double-figure rebounds straight for five seasons, Love managed to secure double-digit boards in just one season in Cleveland. And while Love's game mainly consists of fantastic rebounding and scoring, it's his style that has been transformed the most by Cleveland.
Additionally, Love averaged 12.5 overall rebounds and 4.4 assists per game in his last season in Minnesota. He also managed to make 1,421 shots that include 520 free throws and 505 three-pointers. However, during his time with the Cavaliers, Love never truly thrived playing alongside James, often standing on the perimeter as a spot-up shooter.   
Of course, there are still plenty of reasons to view this contract favorably and support it. However, if Love continues his defensive shortcomings come next season, then the opportunities presented with this deal could prove to be moot.
(Featured image by Keith Allison via Wikimedia Commons. CC BY-SA 2.0)