Lucara Diamond launches Clara platform, recovers 472 carat diamond in Botswana mine
Lucara Diamond acquires Clara, a digital platform which uses blockchain technology and cloud computing in selling its products in the diamond industry.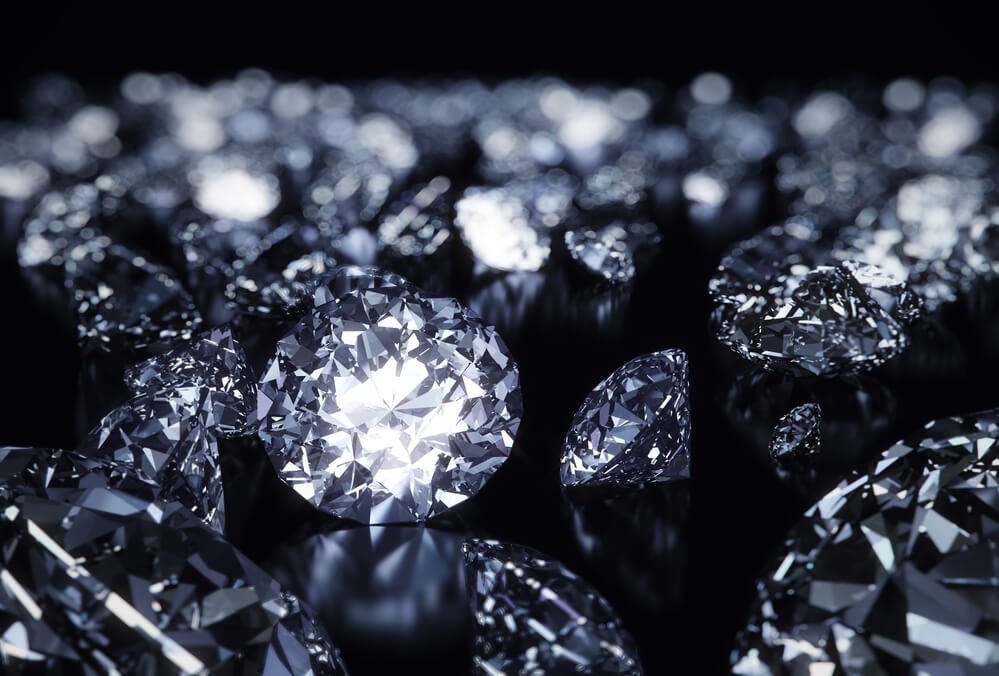 Lucara Diamond Corp. is on a roll with a new platform that could change the way on how diamonds can enter the market and a new heavyweight diamond discovery at its Botswana mine.
Pioneering a new technology
In an effort to expand the diamond industry for better efficiency and profit, Lucara recently acquired Clara, a technological platform that aims to match a willing buyer to a seller for diamonds weighing one to 15 carats, Proactive Investors reported. The tool drops the old method of diamond parcels being put out to tender with buyers accepting "a certain amount of goods that do not meet their requirements" to help in obtaining qualified stones.
Lucara CEO Eira Thomas said, "Fundamentally, the diamond industry hasn't changed its approach since the start of the digital age. With Clara, we have the opportunity to use technology to change the value proposition. And this isn't just about driving efficiencies for the producers. It's also about the manufacturers."
Speaking about how the Clara technology will work, Thomas said that it uses a mix of "proprietary analytics, cloud, and blockchain technologies." She explained that manufacturers will transfer their polished orders to the platform, while producers will send individual parameters. Clara gives manufacturers an opportunity to make a real-time purchase when it successfully matched the polished output and the ideal rough.
The use of Clara comes at a perfect time when Lucara is paving the way for innovating diamond mining. The company has incorporated the XRT technology and autogenous milling in operations of its Karowe mine in Botswana.
Lucara Diamond recovers third-largest stone from Botswana mine
Together with this news, Lucara Diamond recently recovered its third-largest stone at its Karowe mine, Mining.com reported. Weighing at a hefty 472 carats, the top light brown diamond will be sold alongside other stones recovered in early 2018 at the exceptional stone tender that is set to take place later this year.
Lucara is focused on mining in the mine's south lobe, which has consistently delivered large high-quality diamonds surpassing 10.8 carats in size. In the first quarter alone, the mining company has recovered 218 diamonds that are over 10 carats and four stones over 100 carats. Moreover, according to Mining Review Africa, a pre-feasibility study is ongoing at the mine and is expected to be completed by the end of the year. It evaluates the mine's prospect for underground extraction and extending its life from 2026 to 2036.
Other exceptional finds by Lucara Diamond
Lucara's Karowe mine—previously owned by another mining giant, De Beers—is expected to produce between 270,000 and 290,000 carats in total, which is feasible as it is a rich source of heavyweight diamonds.
So far, the largest diamond recovered at the site is the 1,109-carat Lesedi La Rona, which was dug up in 2015. Translating to "Our Light" in the Tswana language, the crystal is estimated to be about 2.5 billion years old. The type IIa diamond displays exceptional transparency and quality, and Lucara sold it for $53 million in 2017. Meanwhile, a 373-carat shard from the Lesedi diamond fetched $17.5 million.
In 2016, the 813-carat Constellation sold for $63 million and is considered to be the most expensive rough gem on record. The diamond is roughly the size of a tennis ball, but its exceptional quality drove the price tag higher.
Moreover, brown-colored diamonds tend to fetch lower prices, between $4,000 to $7,000 per carat. However, because of the size of Lucara's most recent find, it should have a different approach in appraisal, per Bloomberg. Thomas said that "some manufacturers may actually choose to accentuate the color through polishing, while others may look to change it through heat treatment." The CEO added that the diamond "command[s] a lot of interest as there are plenty of things that can be done to stones of that color."
Following the news of the company's find, Lucara Diamond stock went up 4.46 percent to $2.11 with its 52-week trading range at $1.97 to $3.31.
The work done by Lucara Diamond at its Karowe mine has yielded exceptional diamonds with more high-carat stones expected along the way. The company is definitely one to watch, especially with its pioneering use of certain technologies, including the Clara technology that makes rough diamond sales safer and more convenient.
(Featured image via DepositPhotos)