Where is the greatest amount of milk produced?
The dairy industry is a huge industry and one that is efficient is supplying good quality dairy products to consumers.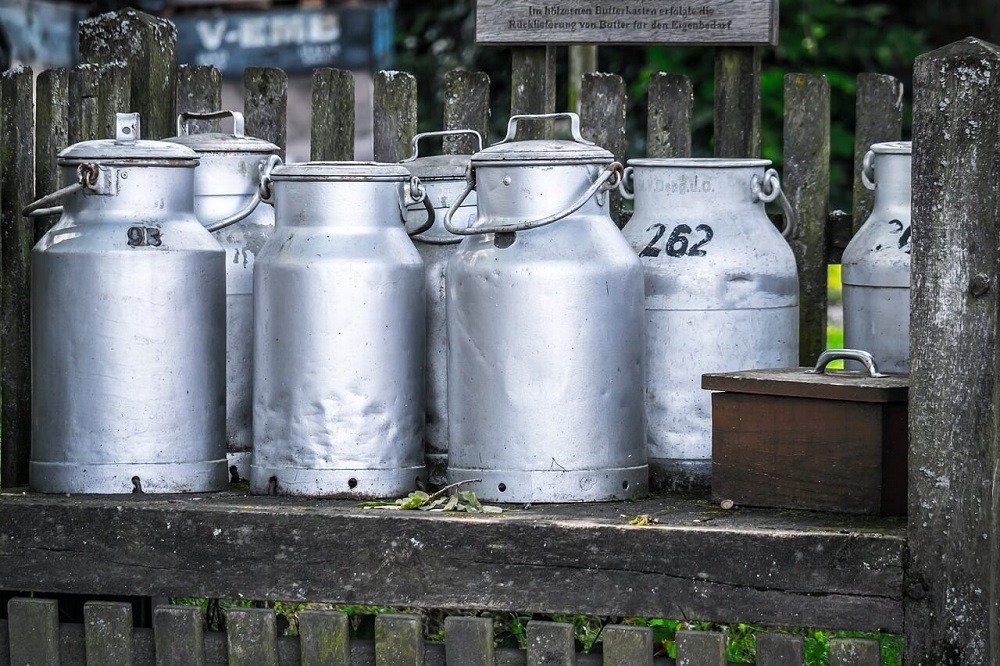 Most consumers purchase dairy products from the grocery store and give no thought to where they come from. Many likely do not care. They want to purchase good quality dairy products that are healthy and nutritious. There are various types and varieties of milk and dairy products that can be chosen depending on diet and personal preference. The dairy industry has done a very good job of providing many choices to consumers.
There are two areas of milk products that have been frequently in the news and those are whether milk or dairy products are Bovine Somatatropin (rBST)-free or non-Genetically Modified (GMO). rBST is a growth hormone that is naturally found in a cow and in milk. However, it has been used frequently for stimulating appetite in a cow which thereby increases milk production. It is administered to cows by injection which is generally done every two weeks. This had been cleared by the Food and Drug Administration for use years ago and is not detectable in the milk. However, there has been much controversy over this with many milk plants requiring that farmers that sell milk to them sign an attestation that they will not use it in their dairy herds. Many consumers have shied away from milk or dairy products that contain rBST. The use of rBST is becoming less and less and may eventually be a thing of the past.
Non-GMO is another area that consumers have developed a preference for. Foods that do not contain genetically modified organisms are believed to be more natural and thereby more healthy. There has been much debate over this with the determining factor being consumer preference. Food labels are being watched more closely by health-conscious consumers. The purpose of this article is not to debate the pros and cons of rBST or non-GMO, but simply to point out that there are choices when it comes to dairy products. Consumers can be confident that dairy products in the grocery store are of high quality in all forms.
But where does the milk come from? We all know milk comes from a dairy cow and that each of the 50 states has dairy farms, but where is the greatest amount of milk produced? California is the number one state for milk production with 40.47 billion pounds of milk produced in 2016. This is the equivalent of 4.71 billion gallons of milk. Wisconsin follows with milk production in 2016 totaling 30.123 billion pounds or 3.50 billion gallons. The rest of the top ten states in ranking order are New York, Idaho, Michigan, Pennsylvania, Texas, Minnesota, New Mexico, and Washington.
Now to become a little more specific, we take a look at the top ten counties for milk production in the U.S. Again, California is the leader with seven counties in the top ten. The top counties listed in order are: Tulare, CA; Merced, CA; Kings, CA: Kern, CA; Stanislaus, CA; Fresno, CA; Maricopa, AZ; Yakima, WA; Weld, CO; Lancaster, PA; San Joaquin, CA; Pinal, AZ; and Chaves, NM. Tulare County, CA produced nearly twice as much milk as the second-ranked Merced County, CA.
The milk from these farms is picked up or delivered regularly to processing plants that either package the milk for fluid consumption or make it into various dairy products that we see on the store shelves and enjoy on and in many foods that we consume. Not only are these products consumed in the U.S., but are also exported worldwide. During the month of April exports of dairy products totaled 162,441 metric tons. This was equivalent to 14.6 percent of total U.S. milk production for the month for a total value of $460.7 million.
The dairy industry is a huge industry and one that is efficient is supplying good quality dairy products to consumers.
—
DISCLAIMER: This article expresses my own ideas and opinions. Any information I have shared are from sources that I believe to be reliable and accurate. I did not receive any financial compensation in writing this post, nor do I own any shares in any company I've mentioned. I encourage any reader to do their own diligent research first before making any investment decisions.