How millennial millionaires from sports can retain their wealth
Young millionaires, especially athletes, should be concerned with the preservation of the wealth they've worked hard for.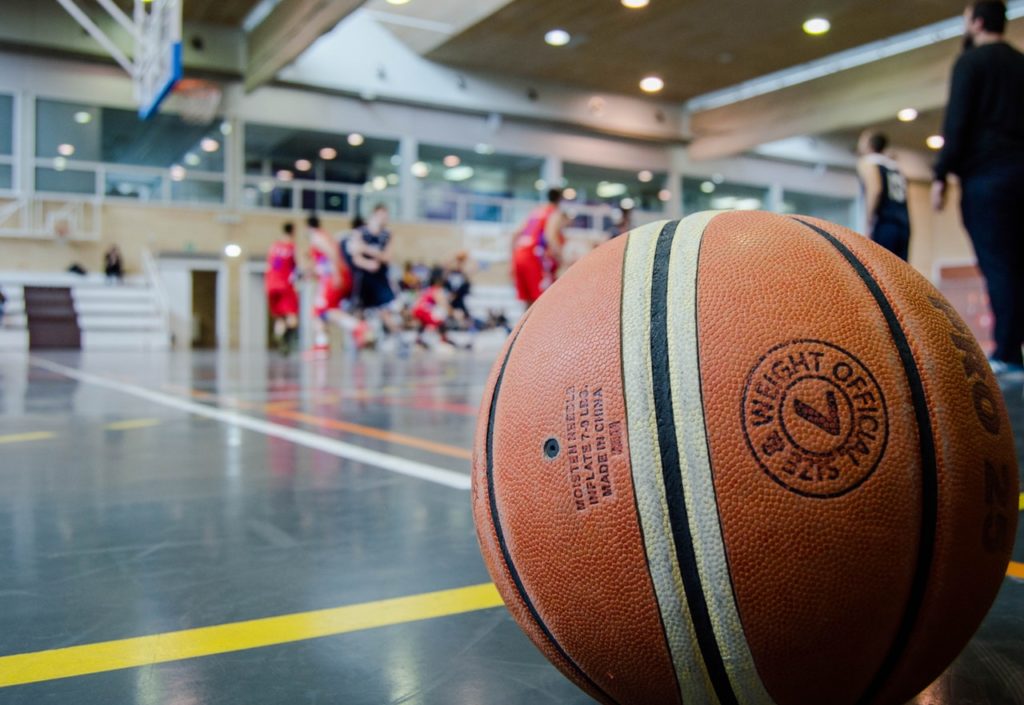 I've spoken across the country on the steps outlined in my book, "Millennial Millionaire – A Guide to Become a Millionaire by 30," educating hard-working young professionals how to squeeze more out of their earnings en route to their goal.
I'm always enthralled by the enthusiasm, innovation, and attention to detail the most ambitious of millennials take towards building their personal empire. However, the average starting salary for a 2018 college grad is $50,390. While this is certainly a respectable number, couple this with current costs of living and over $1.5 trillion of outstanding student loan debt, and unfortunately, many millennials hit the million-dollar mark much later than expected, if at all.
So where are millennial millionaires produced almost automatically?
Enter the sports arena. The average NBA player is 26.8 years-old with a salary of $7.3 million, for the NFL it's 26.6 years-old and $2.1million, and in Major League Baseball it's 29.2 years old and $4.1 million. These astronomical figures only seem to get larger, shifting the conversation from becoming to staying. It's natural for the average millennial to see the infamous images of Mike Tyson on ESPN Classic squandering over $300 million and react in disgust. How can the young, ultra-rich keep their wealth, or better yet, act like normal millennial millionaire aspirant and grow it?
Let's first take a look at how things usually go wrong. The poster child for riches-to-rags, Iron Mike, was known to buy mansions he never lived in and sports cars he never drove. Along the way of his spending spree, he racked up 38 arrests, 7 children (some from marriages, some not), went through a couple costly divorces and worked with unscrupulous individuals like boxing promoter Don King.
"I can't even call them leeches. That's too decent of a word to call them," Tyson said of King and other businessmen who ripped him off. This isn't the only example of extreme affluence disappearing, it just happens to be one of the largest sums in the quickest periods, showcasing every mistake in one case study.
Despite countless cautionary tales, many athletes continue to make mistakes that not only cost money, but also a clean record. "I'd say there might be more kids out of wedlock than there are players in the NBA", one top agent told The New York Post. Two obligations that can't be discharged from bankruptcy are child-support payments and taxes owed, another requirement often ignored by irresponsible athletes that can lead to jail time. These are stupid financial decisions, they're plain stupid decisions.
So, what's the solution?
Easy — marry the right person, pay your taxes, and then do nothing. That's right, nothing. Take the average NBA career of 4.8 years multiplied by the average salary of $7.3 million, and the young basketball star earns $35.04 million. Take out the taxes you MUST pay and you're somewhere around $17 million in the bank (assuming an improbably high 50% effective rate). Earn a paltry 1% in a savings account on $10 million, because it cost $7 million to live a respectable lifestyle during that 5-year career, and you're set with a $100,000 annual passive income the rest of the way without touching your principle.
Of course, there are many more solutions with far greater yields, see Magic Johnson's 125 Starbucks locations, take up Hollywood like Dwayne "The Rock" Johnson, lend your name to George Foreman Grills, or start a real estate company while still playing football like Roger Staubach. "Football teaches you hard work. It takes a lot of unspectacular preparation to have spectacular results in both business and football", the former Navy quarterback said.
Not looking to become an entrepreneur or get tripped up in your old high school pal's genius investment idea, then it's time to consider a financial plan. The financial plan may not be all that different than the average millennial's we opened this article with, just hyper-funded in a condensed time frame.
An easy to follow plan might include splitting up every $4 earned: $1 to spend, $1 to the bank for short-term goals/concerns, $1 to invest moderately in an accessible brokerage account, and $1 to stash away for normal retirement age. This is just an adaptation of the famous mantra: PAY YOURSELF FIRST. It's simple enough that the athlete afraid to discuss such matters with friends, family, or professionals can try starting it alone (not my recommendation, but better than blowing all $4 on your entourage).
Obviously, taking it a step further with expert advice can help the situation. Athletes are accustomed to getting support from strength coaches, athletic trainers, team doctors, coaches, equipment managers, etc. so hiring a professional is nothing to be ashamed of. I always recommend consulting a Certified Financial Planner™ to ensure high quality and ethical advice. A more intricate plan following the 4-step approach above might involve actively managed ETF portfolios, tax-advantaged vehicles such as Backdoor Roth IRA's or Whole Life Insurance, fixed annuities, and more.
In closing, the young millionaire should be most concerned with the preservation of the wealth they're so blessed with. The horror stories we see on TV should be a reminder that it's more about preventing stupid mistakes than achieving amazing investments. I encourage high-profile athletes to embrace being a millennial millionaire, not a millennial billionaire.
(Featured image by DepositPhotos)
—
DISCLAIMER: This article expresses my own ideas and opinions. Any information I have shared are from sources that I believe to be reliable and accurate. I did not receive any financial compensation for writing this post, nor do I own any shares in any company I've mentioned. I encourage any reader to do their own diligent research first before making any investment decisions.