US Senate passes a new minibus appropriations bill for infrastructure funding
The U.S. Senate just passed a minibus appropriations bill that will benefit the country's infrastructure. Read to find out which projects are in the pipeline.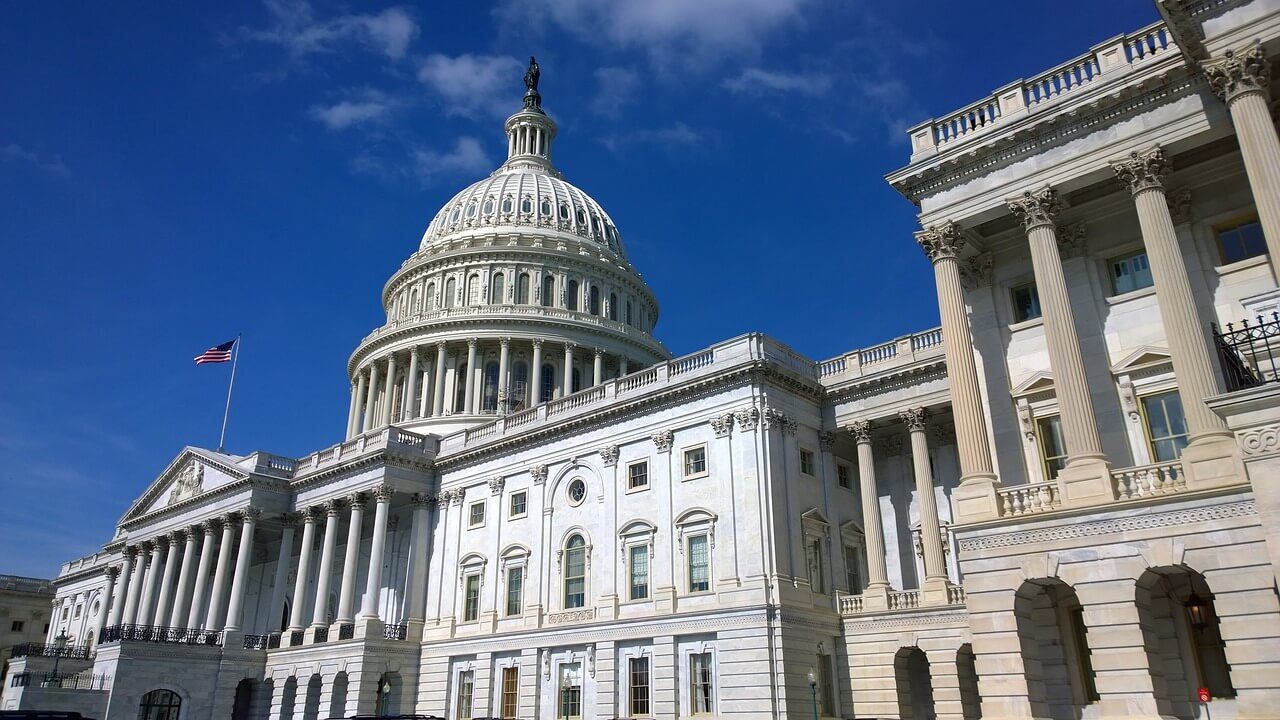 Although there is no compromise in sight on an omnibus spending bill, House members left the Capitol for a month-long August break. However, members of the Senate stayed behind and just passed a "minibus" appropriations package. The package includes allocations to several federal agencies, including billions of dollars in funding for the U.S. Department of Transportation (USDOT).
In the meantime, Trump administration-imposed tariffs are creating havoc in the U.S. by driving up import prices that will ultimately send transportation project costs skyrocketing. And the President is threatening a government shutdown if Congress does not give him money to build his border wall. At the height of all this chaos, infrastructure funding is working its way back into conversations on The Hill.
A key campaign issue during the 2016 Presidential election, a passage of a bipartisan federal infrastructure bill was expected to be a slam-dunk for the new administration. More than a year and a half and a pair of Infrastructure Weeks later, there has literally been no movement on the President's proposed $1.5 trillion infrastructure proposal – the bulk of which relied on funding from state and local governments and private-sector investors.
With transportation-related funding fresh on the minds of federal lawmakers because of the minibus spending bill, Congressman Bill Shuster hopes to keep that attention focused on the nation's infrastructure needs. His recently introduced infrastructure bill actually proposes new funding sources. It includes an increase in the federal gasoline tax – a not-so-popular proposal with tax-averse taxpayers and lawmakers. But the increase would be short-term and would help stabilize the Highway Trust Fund that pays for infrastructure projects. Shuster's bill increases both gas and diesel taxes over three years and then is eliminated in 2028. It would also assess user fees and award federal grants for national infrastructure projects.
Although the Senate-passed minibus bill includes $1 billion in funding for USDOT for surface transportation through discretionary grants, most transit agencies, port authorities and state and local governments aren't waiting on the federal government to act. Infrastructure needs continue to mount and maintenance costs are growing. This is not the time for foot-dragging.
The American Road and Transportation Builders Association reports that it is tracking more than 200 transportation funding-related bills filed across 39 states so far this year. The organization notes there will be many infrastructure issues on November ballots nationwide.
In Austin, Texas, $160 million in transportation projects are part of the city's largest-ever bond package. The funds would address street construction needs, sidewalk repairs, new traffic signals, technology, safety projects and bridges and trails. Voters in Maine will decide soon if the state can authorize $106 million in general obligation bonds for transportation projects that include $80 million for highway and bridge construction and $20 million for facilities and equipment needs.
In California, a new law was enacted to allow the state to mortgage buildings to fund about $2 billion in transportation projects. An additional initiative may ask voters to allow the state to issue transportation bonds. The California Department of Transportation produced a list of $6 billion in projects that could begin immediately if permission for bonds was approved.
Other government leaders are reaching out to alternative funding options and public-private partnerships (P3s). Vermont lawmakers approved a pilot program to allow its Department of Transportation to either accept or solicit P3 proposals. In North Carolina, the Charlotte Area Transit System (CATS) is seeking private partners for major infrastructure initiatives, including financing an estimated $6 billion to $8 billion in transit projects. CATS will also seek a private developer to build a 40,000-square-foot station to become the transportation hub of uptown Charlotte. The project will include a mixed-use development with offices, retail space, residential units, hotels and parking. A request for proposals is expected to be issued later this month.
State and local governments can obviously not depend on the federal government to fund critical infrastructure projects. Citizens, realizing the needs and the result of not doing anything, are supporting tax initiatives, bond issues and public-private partnerships. Many more infrastructure projects will be launched soon in spite of the stall that continues at the federal level of government.
—
DISCLAIMER: This article expresses my own ideas and opinions. Any information I have shared are from sources that I believe to be reliable and accurate. I did not receive any financial compensation in writing this post, nor do I own any shares in any company I've mentioned. I encourage any reader to do their own diligent research first before making any investment decisions.