The Nashville and Florida cases: How to stay safe when eating out
Dining out is generally a relaxing experience for customers and restaurant owners. But due to recent events, safeguarding oneself is never a bad idea.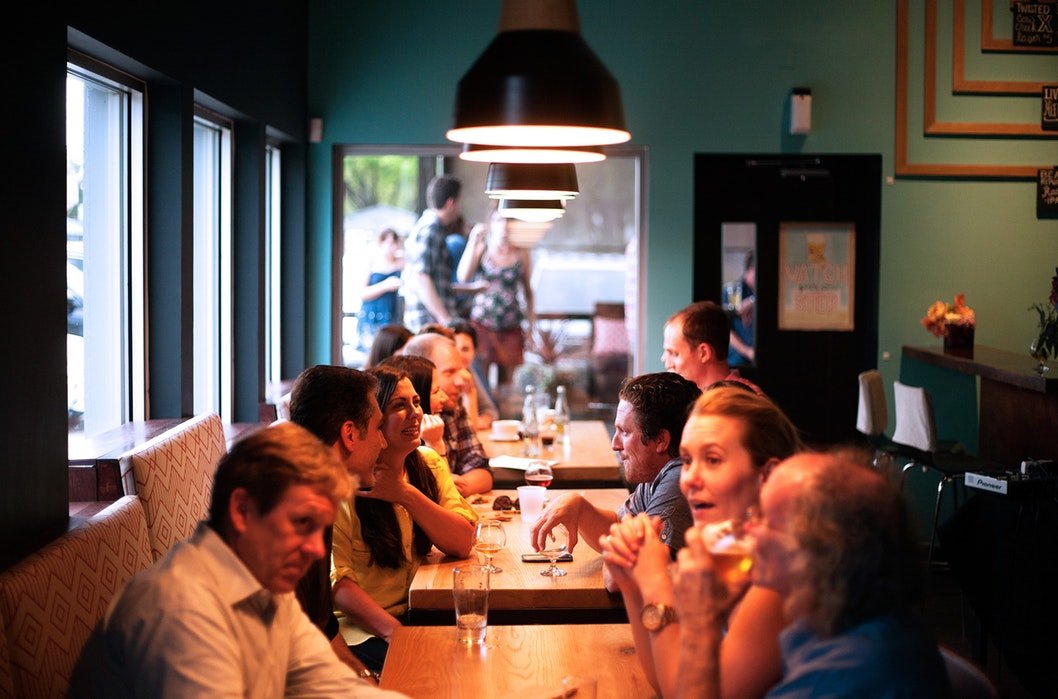 If last week's restaurant shootings didn't make you wonder, then the random stabbing probably did: Is your restaurant safe?
Probably not as safe as you think.
Last Sunday, a gunman with an AR-15 rifle killed four people at an all-night Waffle House restaurant near Nashville. Also last week, two police officers eating at a Chinese restaurant near Jacksonville, Fla., were shot. And, of course, there's the case of Anthony Mele Jr., stabbed in the neck while having dinner with his wife, Hana, and their 5-year-old daughter, Willow, at the Aloha Steakhouse in Ventura, Calif.
Consumers are worried, but experts say there's not much restaurants can do to make their businesses safer. But there are things you can do.
Security? Restaurant guests are "thinking about it."
"This isn't new," says Lucy Ferris, a former restaurateur from Palm Beach Gardens, Fla., who remembers previous restaurant shootings. "But it's sad."
Diners expressed a mix of nervousness and defiance at the recent incidents.
"There are shootings everywhere these days," says Barb Staigerwald, who works for an engineering firm in Baltimore. "Movies. Malls. Restaurants. I'm not going to change my routine because of how the world is these days. I might be more alert, but that's it."
Ed Kummel, a government contractor from Leesburg, Va., says he's making one change after the shootings: He now prefers restaurants that allow patrons to carry guns.
Kummel cites reports of criminals who reportedly passed over other targets in favor of businesses that were "gun free." In his view, that makes the restaurants with gun-carrying patrons safer.
How to make restaurants safer
There are no nationwide statistics on restaurant safety, according to experts. But active shooter incidents are on the rise. It's noteworthy that 46 percent of active shooter incidents in the U.S. occur in commercial settings, according to the FBI. Still, the odds of experiencing a restaurant shooting are relatively low.
"That should not be an excuse for restaurant operators to ignore threats," says Barry Shuster, a visiting associate professor of hospitality law at NC Central University School of Business in Durham, N.C., and founding editor of Restaurant Startup & Growth. "Security experts have been concerned about the risks facing the hospitality industry for years, based on events in Europe and the Middle East. Hotels and restaurants have been described by security professionals as soft targets — in other words, vulnerable to bad actors looking cause a lot of damage and terror."
Let's go there for a minute. Binny Freedman is one of the people sounding the alarm. He's an Israeli security expert who survived the Sbarro's pizza restaurant suicide bombing in Jerusalem in 2002.
"America has a long way to go on being appropriately security conscious for our day and age," he says. "A security guard at the door checking bags, metal detector or at least a wand, would be a start."
In Israel, these precautions are commonplace. But in the United States, which has nearly 700,000 restaurants, they're almost unthinkable, even today.
Measures you can take to making dining out safer for you
Patrons can make their dining experience a little safer, say experts.
Be aware of your surroundings
Know where the bathrooms and exits are when you're in a restaurant. If trouble happens, you can find your way out of the restaurant. "Be situationally aware," says Andy Abramson, a frequent business traveler who owns a communications firm in Los Angeles. "Know what's going on before something happens. Learn how to read the crowd."
Sit with your back to the wall
That way, you can see who's coming and going. Some refer to it as the "Mafia Seat." "I prefer to sit in a corner or with my back against a wall with a clear view of my surroundings," says Ed Lawrence, a consultant from Natick, Mass. He has his reasons: As a youth, a robber held him hostage at a fast-food restaurant.
Fight back
A surprising number of incidents are stopped because patrons resist their attacker, says Jack Struble, a retired LAPD detective. "Tell yourself, that if confronted, you will fight back. A gunman or knife wielder isn't expecting anyone to fight back. Punch, scratch, kick, gouge! Use your hands, elbows, feet, head and upper body. If an opportunity presents itself, escape," he adds.
One more thing: Avoid sitting next to windows, doors or any area where you're exposed, like an outdoor cafe. And avoid high crime neighborhoods, even if the food is to die for. Because, if you think about it, it just might be.
—
DISCLAIMER: This article expresses my own ideas and opinions. Any information I have shared are from sources that I believe to be reliable and accurate. I did not receive any financial compensation in writing this post, nor do I own any shares in any company I've mentioned. I encourage any reader to do their own diligent research first before making any investment decisions.