Behind the cameras: 4 NBA players who are into film production
There's life beyond the basketball court. Here are three NBA stars who have ventured into film and entertainment.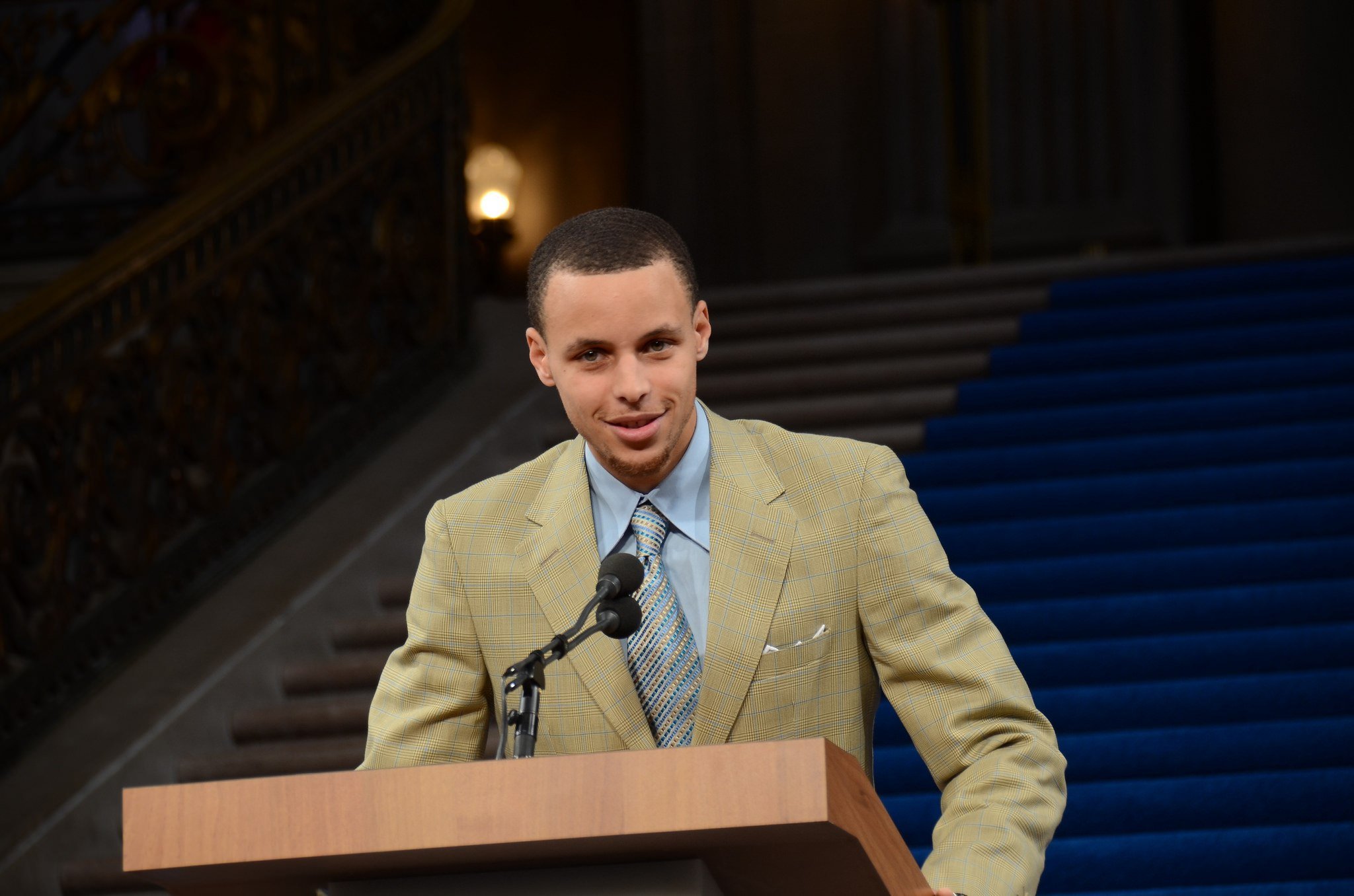 NBA players are human beings, too, who want to explore and display artistry and creativity outside the basketball court. Here are three NBA players who have dipped toes into film production. Is this the next step for players or athletes post-retirement?
Stephen Curry
Golden State Warriors superstar Stephen Curry is unstoppable inside the court. When he gets it going, no amount of defense or distance can stop him from finding the bottom of the net. Now, Curry has been involved in film production, with the movie "Breakthrough" set to be released next year. According to CBS Sports, his own film and TV company called Unanimous Media is producing the faith-based drama.
A lot of fans know the two-time MVP is deeply religious, so he could not pass up getting involved in such projects. Aside from "Breakthrough," Stephen is also working on "Wedding Crashers," a Bible-based animations movie with Sony Pictures.
Topher Grace, Josh Lucas and Chrissy Metz will headline "Breakthrough," which will be released in April 2019. When asked what fans can expect on the feature film, Curry explains he was drawn to the story first.
"It's a story about the power of prayer and perseverance and one I immediately connected to. After reading the script, I knew I wanted to be a part of bringing it to life onscreen," he added.
Kyrie Irving
Another shifty point guard has starred in a movie recently. Kyrie Irving appeared on screen, together with basketball legends Chris Webber, Shaquille O'Neal, Reggie Miller, Nate Robinson  and Lisa Leslie, to name a few, and breathe to life, "Uncle Drew." The movie was actually inspired by an online commercial for a popular soft drink. With the magnitude of fans reacting positively to the video, screenwriter Jay Longino knew it would spill out to movie theaters.
For Irving, it's about paying respect to the older generations. "It's an incredible family movie with an incredible story, and I'm looking forward to everyone seeing it. I've always believed in paying homage to the older generations," he claims in an interview with USA Today. The movie eventually made $44,147,069 including domestic and international box office receipts.
LeBron James
Irving's former teammate LeBron James is no stranger working behind the cameras. He has been the most active, producing different types of content for TV and film. Since his move to Los Angeles Lakers this summer, James' name has been linked to a few documentaries he is starring in as producer. He is currently talking to "Black Panther" director Ryan Coogler about making a "Space Jam" movie. Aside from that, he will also be reportedly producing a two-part HBO documentary about Muhammad Ali entitled "What's My Name" set to be released next year.
LeBron is also planning to reboot the "Friday the 13th" movie. His resume includes producing "The Shop" on HBO and "Warriors of Liberty City" on Starz. With so many things on his plate, it is a wonder how James can balance everything out with his basketball career and other endorsements.
Kobe Bryant
Kobe Bryant might not have been the first player to produce shorts in the history of basketball, but he has achieved something that has not been done before ever: win an Oscars for it. Bryant wrote the poem "Dear Basketball," which inspired an animated short that eventually won in the Academy Awards for best animated short.
This just shows that players have other interests and passions in mind outside the basketball court. They are using the platform to reach out to larger audiences and showcase areas that fans have not seen before.
(Featured image by Steve Rhodes via Flickr. CC BY-NC-ND 2.0)