Is NBA tanking the answer for struggling teams?
Tanking might be an option but it is not the key to success.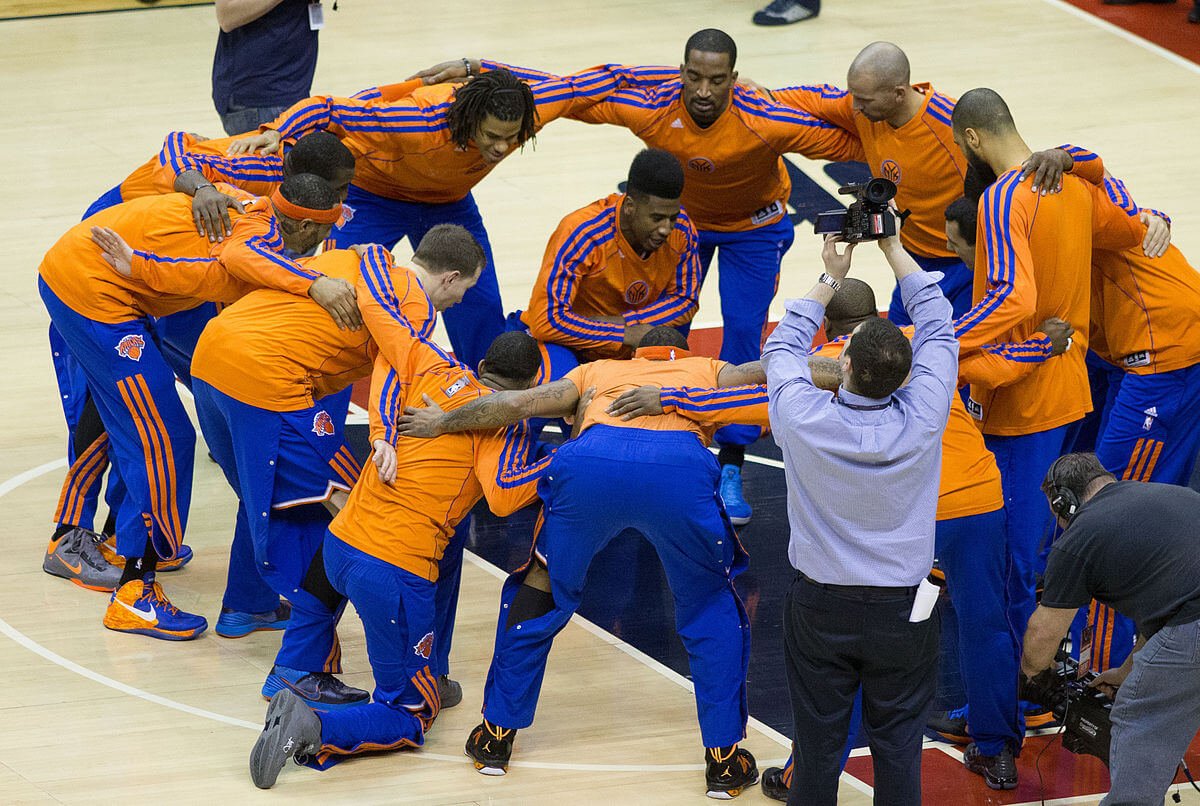 NBA teams are classified into three groups: the powerhouse, the contenders and the lottery bound. For teams that are in rebuilding mode, is tanking the only way to turn things around?
How NBA teams are formed
Each NBA team is controlled by a salary cap. This means a franchise cannot go overboard paying more for players in their entire roster to avoid hoarding of good players. But that is not the case anymore. The NBA has secured a multi-billion TV deal in 2014. In 2015, the salary cap was $70 million and it reached $94 million in the next year.
Now, every team has money to pay for franchise players but why do they choose to sign with the Cavaliers, the Warriors, the Thunders and the Celtics of the NBA? One word: winning. These players already made millions and are at a time in their career that all they want is to win a championship even at a cost of receiving a smaller income.
How NBA teams make money
Everybody loves winners. When a team advances to playoffs, it's global exposure is increased. This makes sponsors happy because they will be associated with a team that is winning.
By trying to lose deliberately or not trying hard enough, teams miss out on these playoff incentives:
For having the best record at the end of eliminations :$790,000
For finishing first in conference: $691,000
For finishing second in conference: $555,000
For finishing third in conference: $414,000
NBA finals winners:  $4,851,000
All in all the total bonus money for winning the NBA championship is $13 million. Even the losing team could get playoff bonuses just for making it in the postseason:
Losing team in the first round: $408,000
Losing team in the conference semifinals: $486,000
Losing team in the conference semifinals: $486,000
Losing team in the conference finals: $803,000
Losing team in NBA finals: $3,214,000
These may not be much for a team and its players but as stated, everybody loves winners. With winning comes numerous sponsorship deals and TV guestings and appearances. Additionally, sales of players' jerseys spike. When a team loses, no one wants to wear a uniform of a player even with a superstar caliber.
Tanking for a struggling franchise
Tanking may or may not be the answer for floundering teams—it depends. Struggling teams may just opt to rebuild than to sign players on short-term deals. The team that had the worst performance in terms of win-loss in the NBA will have an upper hand in the lottery night. However, this does not guarantee that they will get the top pick or if they will get a quality player in the draft.
Teams can tank by trading away their best players for future draft picks. Or they can sit down their best players during games for the whole season instead of risking them to an injury which may dampen their trade value.
The NBA is taking steps to stop tanking of teams. Some ideas thrown around are having a wheel that will decide which team gets the first draft pick and it will rotate among all the teams to give a fair chance to all. But admittedly, solving tanking issues is not as easy as it seems. "I don't know what the final solution is," Dallas Mavericks owner Mark Cuban says in jest.
The LeBron James type of players does not come often. These are game-changers who can quickly turn the team's fortunes around. Tanking is not the best way to regain relevancy in the NBA. It could work but it has its risks. A team may get a good player in the draft but an injury could either stall or end his career. Derrick Rose is an example. He's the youngest MVP winner and that is why the Chicago Bulls locked him up in a long-term deal but after suffering various injuries, he bounced from teams to teams.
The surest way to rebuild is to hone skills and talents of players and mold them to achieve greater heights. This is how the San Antonio Spurs and Golden State Warriors have built their franchise. The Kawhi Leonards and Stephen Currys of the NBA are those players who may not have had the hype when they played in college but ultimately blossomed to become bonafide NBA franchise players. Spurs Coach Gregg Popovich is always on the lookout for some unheralded young European talent who has the potential and discipline to make it in the NBA. Case in point is Manu Ginobili and Tony Parker.
Most valuable teams in the NBA
The most valuable team in the NBA is the New York Knicks with a current value of $3.3 billion. Apparently, having the best fans in the world trumps having a lengthy bad record. The team has not entered playoff picture for a long time and they just traded their star player Carmelo Anthony. Now, Latvian Kristaps Porzingis will be tapped to lead the Knicks back to relevancy.
The second most valuable team is the Los Angeles Lakers with a value of $3 billion. This team is accustomed to winning, having players like Shaquille O'Neal, Kobe Bryant and Magic Johnson in the past. However, they are now in rebuilding mode with young prospects. The Golden State Warriors come in at third with a valuation of $2.6 billion. This team is a testament of what winning is capable of doing. They are a good team which got better after Kevin Durant joined them.
The three least valuable teams in the NBA are Charlotte Hornets, Minnesota Timberwolves, and New Orleans Pelicans. These teams are trying to rebuild for years but have not made the huge leap into postseason success. Their franchises are worth below $800 million, which is even below the league standard value of $1 billion.
In the end, it all starts and ends with winning. There is no shortcut to success. The teams that rely on draft picks instead of rebuilding the franchise from within are almost always doomed to failure. Until the really bad teams learn how to properly manage their players and coaches, the goodwill even get better while the bad will only get worse.
(Featured image by Keith Allison via Wikimedia Commons. CC BY-SA 2.0)