PEMEX to strengthen domestic oil and gas production under new AMLO regime
The plans of Mexico's new President Andres Manuel Lopez Obrador for state-owned oil and gas firm PEMEX may be overly ambitious but a sober budget helps maintain calm.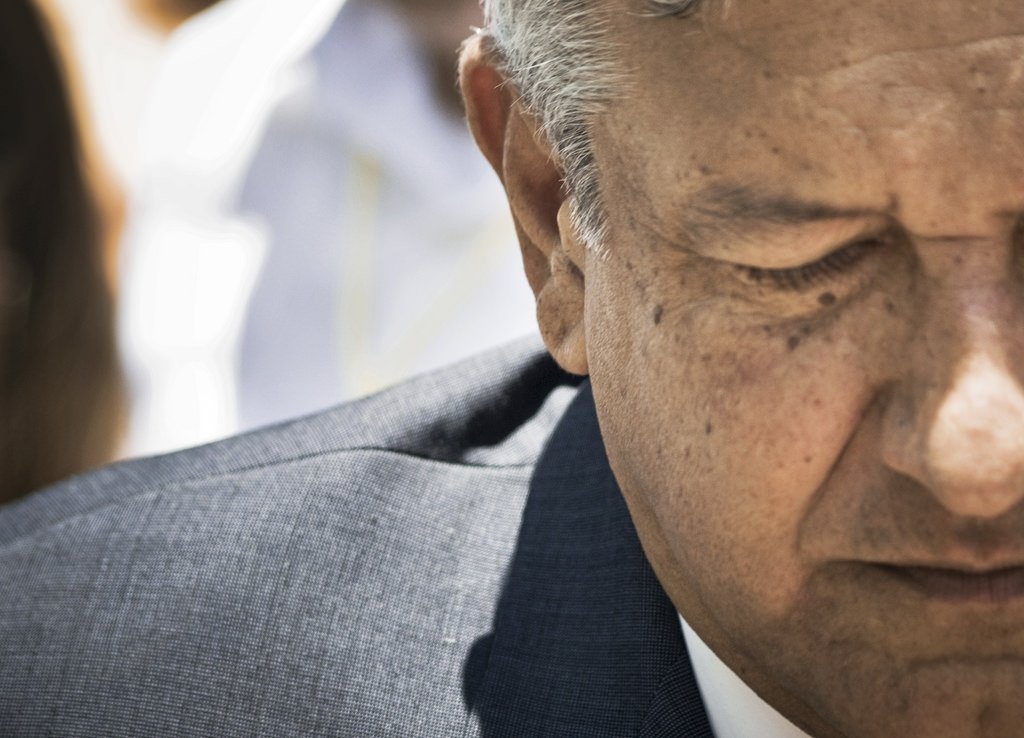 Mexico's new President Andres Manuel Lopez Obrador, popularly known as AMLO, won the election in July with plans that included a huge overhaul for Mexico's energy sector. He planned to rollback changes from previous years that had opened up the oil and gas industry to private and international interests. And he intended to strengthen PEMEX, the state-owned oil company, while consolidating power over the energy sector. However, his specific points shifted at times and it remained to be seen what would come in December when he took office.
Uncertainty and apprehension
Uncertainty about the coming changes at PEMEX, including the possibility of reduced salaries leading to the loss of skilled personnel, resulted in investors dumping its bonds and driving up its debts in the following months. Given that Lopez Obrador was discussing the possibility of new facilities to increase production in Mexico, further debt was expected. In addition, crude oil prices were dropping worldwide.
On Dec. 1, AMLO took office saying he would honor agreements made under the previous administration but that they had not brought the needed foreign and private investments. He renewed his intent to increase oil production, lower gas prices and do what he considered best for the Mexican people rather than for investors.
Concrete plans
Lopez Obrador has since released his budget which increases investments in PEMEX oil exploration and production by 26 percent. Plans include the construction of a new refinery as well as improvements to existing facilities. Domestic oil production will be increased with the intent of ending current light oil imports from the U.S.
A six-year business plan sketches out PEMEX's future growth with a rise in oil production of 52 percent by the end of 2024. Lopez Obrador says that costs will be reduced because "we are going to invest where we know there's oil and where it costs less to extract it." If these plans are successful, they will return PEMEX's output to levels not seen since 2004.
While many questioned his plans, the overall response to the AMLO budget was positive. PEMEX's bonds rose strongly as did the Mexican peso though stocks did not join in. Concerns remained but the budget calmed many expecting a radical and disruptive agenda.
The trouble with oil
However, AMLO's plans depend, in part, on oil prices that have been dropping worldwide due to increased production including that of the U.S. Crude stockpiles in the States are high, shale-oil production is increasing rapidly and Russia's production levels are rising. Yet both Russia and OPEC are saying that they will decrease output in order to avoid a 2019 surplus.
For the moment, oil prices have turned around as Saudi Energy Minister Khalid Al-Falih stated that he expected OPEC cuts to continue in the spring. In addition, some analysts are predicting a reduction in U.S. crude stockpiles rather than an increase.
Little worry about Mexico
It is unclear how Mexico's plans will affect the world oil and gas markets. Investors on the global stage seem more concerned with other factors, perhaps disregarding AMLO plans until they are further along or directly affecting markets. For his part, Lopez Obrador says that it is unacceptable that Mexico currently imports 75 percent of the diesel and gasoline it consumes. He states that Mexico is now "heading towards fuel self-sufficiency."
Regarding his plans for PEMEX, Lopez Obrador says, "It is absurd we sell crude oil and buy gasoline. This is like we sold oranges and bought orange juice." So one would think global suppliers would be concerned about the intentions of a large nation to radically reduce imports in the coming years. But perhaps those plans are disregarded due to PEMEX's history of operating at a loss and the massive expenses that AMLO's plan would entail.
Worldwide changes
It is also quite possible that most nations are concerned with a much wider range of factors that are changing the dynamics of the oil and gas industry worldwide. Such factors include a rapidly growing Asian market for oil and gas products that are beginning to absorb production from the Middle East and Russia. At the same time, the U.S. is assuming a new role in world markets by becoming the world's largest oil producer with exports overtaking imports after 75 years of the reverse.
And, to complicate matters, smaller countries like Qatar are making new moves internationally. In Qatar's case, that includes withdrawing from OPEC and making new deals in Mexico that seem to align with AMLO's agenda.
Clearly, the world has a lot on its mind regarding gas and oil. And perhaps the uncertainty in Mexico combined with the uncertainty worldwide will help AMLO move forward with a new national agenda and a surprisingly positive relationship with the U.S. For the moment, whether PEMEX can be a driving force in Mexico's changes is a question that seems to concern Mexico much more than it concerns the rest of the world.
(Featured image by Eneas De Troya via Wikimedia Commons. CC BY 2.0)