Should you opt for a private tour for your next vacation?
To make your next family getaway special, think about what you do when you're on the ground and upgrade your next vacation with a private tour.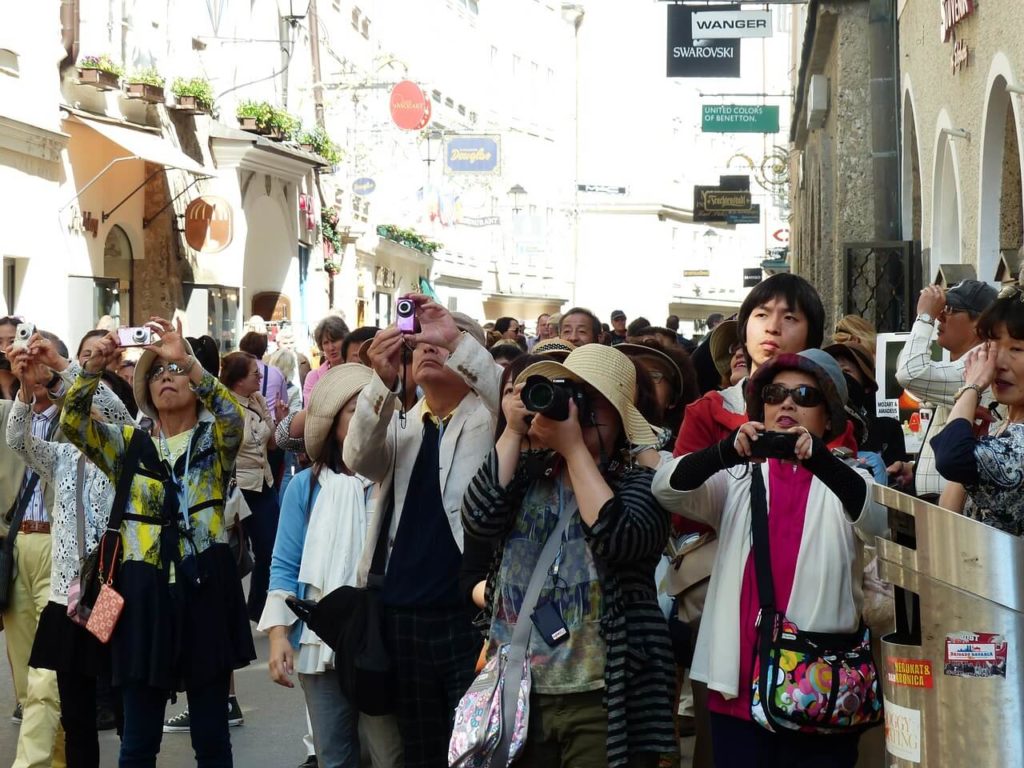 If you're looking for a way to make your next family getaway special, don't just consider where you go but what you do when you get there. You can upgrade your next vacation with a private tour, sometimes at no extra cost.
Americans spent $10 billion on tours in 2016, according to the U.S. Tour Operators Association, a trade group that represents tour operators. That's a lot of structured tours.
But when it comes down to it, the best selling point of any tour is that an expert shows you a place. No fumbling around for your Fodor's guidebook, no worrying about local currency. To get that, you don't always have to pay lots of money to a tour operator. Sometimes, you only have to ask or call ahead to make arrangements for a private tour.
A private tour of a Danish bakery
My kids and I have always wanted to learn more about the authentic Danish bakeries in Solvang, California, one of our favorite California destinations. For years, we've been driving through this tourist attraction and have wondered how they make the delicious pastries. I asked tourism officials if they could arrange a tour for us, and they set up a meeting with Olsen's Danish Village Bakery.
Bent Olsen, the bakery's owner, greeted us warmly and then took us into the back, where his staff was busy preparing a batch of Bear Claws, an almond-filled pastry.
"But not like the Bear Claws you find in the grocery store," he said. "These are lighter, not dense."
But his real claim to fame is Olsen's Danish cookies, made with sugar, eggs, and butter. The bakery sells them in small plastic buckets and ships them all over the world. They come with this modest promise: "Cakes, sweets, art and love each day, make all your troubles fade away."
As we moved to the store, where Olsen showed us even more of his creations, I noticed that he also stopped to explain the pastries to the customers. They were getting the <em>same</em> private tour we were.
It occurred to me that I didn't need to call anyone to arrange this tour. If I had asked for the owner, I could have gotten the same Danish bakery show-and-tell. Then I remembered the many other times when one question led to, "Let me ask the owner," which led to a tour of a chocolatier, a microbrewery, or a coffee shop. Sometimes, you just have to be curious.
Get with the program
When we visited Crested Butte, Colo., last winter, we found out about a program that lets you ski with a former Olympic athlete. That athlete is Wendy Fisher, who offers private ski clinics to people who might find the mountain a little intimidating or want to improve their form.
After one trip down an easy run, Fisher diagnosed our problem: We were leaning too far back on our skis, which tires you out quickly and limits your ability to control your equipment, especially on the steeps.
Fisher is part mountain guide, part storyteller, and part instructor. She has an encyclopedic knowledge of Crested Butte, is happy to regale you with stories of the 1992 Winter Olympics, and is eager to offer tips on improving your form.
Iden, the fastest skier in our group, learned how to regain control even when zipping down the hill. Fisher showed Aren, our most cautious skier, how to relax a little and enjoy his runs.
And me? Well, I needed to overcome years of bad skiing habits. I tend to ski with my legs glued together. Fisher showed me how to trust my equipment, keep my legs apart, and let gravity do more of the work.
Thanks to Fisher, we spent the next few days skiing every open run — yep, even those seriously hard black diamonds.
Anchors aweigh in Annapolis
Often, a vacation with a private tour is just a matter of planning ahead. Back in 2010, I wanted to take the kids to see the United States Naval Academy (USNA). I had worked in Annapolis for four years and wanted to show my kids the campus. They were way too young to start thinking about college, but the Naval Academy is an impressive place, even if you never attend.
As luck would have it, Chip Seymour, a USNA graduate and its former director of admissions, led the tour. Seymour knew all the ins and outs of the academy and showed us some places I never knew existed, like the Naval Academy Museum.
Mostly, it was great to hear about attending the academy from someone who went to school there. It left an impression with the kids—that, and Storm Bros. Ice Cream Factory, which has some of the best ice cream east of the Mississippi.
Group tours are often free, and they're available in all kinds of places, from college campuses to national parks. They can be "hands-on," guiding you the entire journey, or might give you a few tips and send you on your way, as did our kayaking guides in Alaska. But private tours always make the experience better than if you wing it.
On a personal note, I can't believe I'm writing these words. I used to be a tour skeptic. I thought discovering a place on your own was the best—and only—way to see it. And while there are still lots of destinations you should discover with a fresh set of eyes, a tour guided by an expert can also help you see a place in a way you never would.
So the next time you go somewhere, consider a vacation with a private tour.  You might discover something you never expected.
—
DISCLAIMER: This article expresses my own ideas and opinions. Any information I have shared are from sources that I believe to be reliable and accurate. I did not receive any financial compensation for writing this post, nor do I own any shares in any company I've mentioned. I encourage any reader to do their own diligent research first before making any investment decisions.