Sci-B-Vac Vs. Heplisav-B – the best hepatitis B vaccine on the market
VBI Vaccines is a Massachusetts-based biotech company that has a hepatitis B vaccine that's already approved, and selling in fifteen countries right now.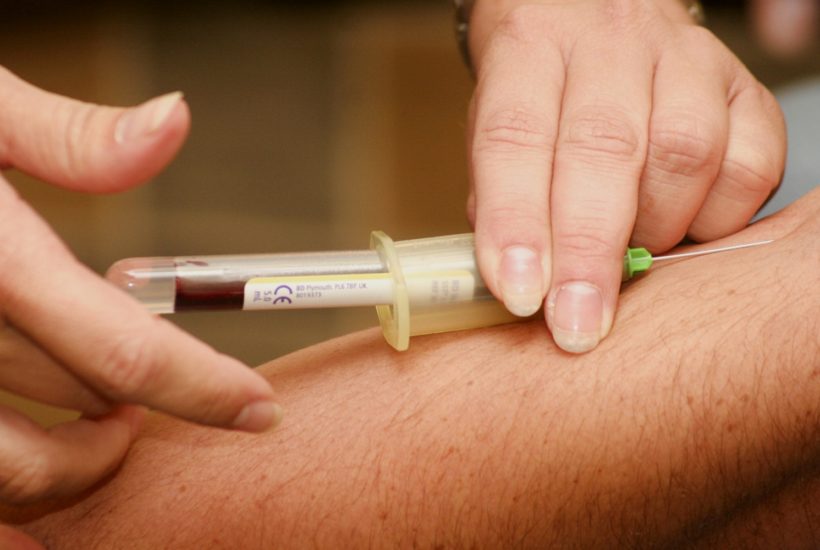 At the beginning of March, development stage biotechnology company Dynavax Technologies Corporation (NASDAQ:DVAX) gained strength on the news that the FDA had accepted a response to a Complete Response Letter (CRL) that the agency had issued to the company in November 2016.
Dynavax currently trades for at just shy of $6 a share; up on the circa $4 a share that the company maintained throughout the last three months, but still down considerably on the pre-CRL issue highs of $11.60. This suggests a certain reluctance for markets to take the most recent development as a sign that Dynavax, and the asset in question, Heplisav-B, is back on track for a successful conclusion to its development pathway.
In this author's opinion, this reluctance is justified.
This is an asset that has received two CRLs from the FDA so far, something from which very few development stage assets recover, and the information available as to what the FDA's issues are with the drug, and what Dynavax's response to these issues has been, is vague at best. There's a PDUFA in place, sure, but this far from guarantees that the FDA is ready to approve the drug; merely that it believes it has all of the information in hand to make a decision one way or another.
Safety remains a concern, with some cardiac events reportedly one of the key drivers behind the November 2016 CRL, and the FDA looking for new analyses of the integrated safety database across different time periods, and post-marketing commitments. Some initial concerns about the possibility that Heplisav-B may cause rare serious autoimmune events seem to have allayed, as the FDA didn't note these as a focal point in Dynavax's required response to the second CRL. With that said, and again rooted it the vagueness of the information available, nobody outside of the FDA or Dynavax is really sure whether this concern has lifted or not.
That's the downside.
The problem investors have is in weighing this downside against the potential for approval, and what an approval might mean for Dynavax. Whatever concerns the FDA might have with safety or tolerability, the bottom line is that there's a very large unmet need in this space right now and that in turn, there's a very large revenue potential for any company that can bring a drug to market that fills the need. Current hepatitis B vaccinations have limitations, most notably rooted in the dosing schedule. The current standard of care in the space, primarily made of a generic group of vaccines, are administered in three doses over a six-month schedule. Results of a published Vaccine Safety Datalink study showed that only 54% of adults completed the three-dose hepatitis B vaccine series in one year. If patients don't complete the dose regimen, there's a high chance that they won't be protected against the hepatitis B virus, meaning that close to 50% of those dosed (and this excludes those that haven't even started dosing, of course) don't receive benefit from the drug.
Analysts put the potential peak sales for Dynavax's Heplisav-B at more than $700 million. For a company with a current market capitalization of $261 million, that's a large potential upside on approval.
Even with the two CRLs, the uncertainty surrounding safety and the potential for the development pathway to extend beyond an August PDUFA, taken into consideration, therefore, for many traders and investors, there's enough reward to justify the clear risks. That's why Dynavax is up, and why the company will probably gain strength as it approaches the FDA decision day.
Are there any alternatives to settling on one side of the risk-reward profile of a Dynavax position for someone looking to gain exposure to the potential $700 million unmet hepatitis B need?
Well, yes.
For an investor looking to pick up an exposure to the space, but that doesn't think Dynavax has a good chance of approval with Heplisav, there's another company that is right on Dynavax's heels, and it's VBI Vaccines, Inc. – Ordinary Shares (NASDAQ:VBIV).
VBI Vaccines is a Massachusetts-based biotech company that has a hepatitis B vaccine that's already approved, and selling in fifteen countries right now. It's got a very large safety database (something we'll discuss in a bit more detail shortly) and it's designed to overcome the limitations of the currently available SOC vaccines. At a glance, then, it seems to not only have the potential to meet the unmet need (and in turn, the $700 million market opportunity) but also to represent a more attractive risk-reward profile than a Dyanavax/Heplisav exposure.
The asset in question is called Sci-B-Vac.
The list of countries in which Sci-B-Vac is already approved includes Hong Kong, Israel, Philippines, Vietnam and a large portion of West and Central Africa. To date, it has demonstrated safety and efficacy in over 300,000 patients, and VBI has a database of safety figures in hand that spans 5,000 doses.
The vaccine is created using hamster cells, which enables Sci-B-Vac to mimic the virus to which it's designed to induce an immune response far more closely than so-called second generation vaccines, which use yeast cells to 'package' antigens. For reference, Heplisav-B uses yeast cells, but is able to reduce the dosing regimen when compared to the SOCs in the sector because it uses what's called immunostimulatory sequences (ISS) as an adjuvant, instead of the alum adjuvant that things like Engerix (an example of one of the most widely used SOCs) employ.
The employing of hamster cells as packaging for the antigens, as well as Sci-B-Vac's mimicking of all three surface antigens of the hepatitis B virus (the S antigen and the pre-S1 and pre-S2 surface antigens), results in an increase in immunogenicity without the necessity for an alternate adjuvant.
This is a key point, as it allows for a maintaining of the safety profile of the alum type vaccines, but an increased elicited response.
To put this another way, with Heplisav-B, Dynavax has taken second generation vaccines and added an adjuvant to allow for reduced dosage. In contrast, with Sci-B-Vac, VBI has completely reengineered the vaccine to allow for higher immunogenicity, which reduces the amount of the vaccine needed. In doing this, it's reduced the necessary dosage, and overcome the dosing issue that we outlined above as serving to underpin the large unmet need in the space.
That's not all.
VBI's vaccine has also demonstrated an equally effective immunogenicity across all patient types – young, old, healthy, and (very importantly) immunosuppressed patients such as diabetes sufferers. There's a real problem right now with current vaccine options not inducing immunogenicity in diabetes sufferers (and Heplisav-B is included in this group), and Sci-B-Vac seems to solve this problem.
So what's the development pathway like?
The company is pushing right now to add the US and Europe to its list of approved regions. These are the two big-ticket markets, and approval in both could amount to more than $1 billion in revenue potential, above and beyond Dynavax's $700 million Heplisav-B US potential. The European pathway is slightly ahead of that of the US, with the company having announced back in February that the CHMP (a department of the EMA) has expressed its support of VBI's proposed plan to proceed to the Phase III clinical studies of Sci-B-Vac, and that the product information, as well as data from ongoing studies, supports the Phase III clinical studies and VBI's planned filing of a market authorization application (MAA) for the vaccine. A pivotal study should kick off during the third quarter of this year, and this presents us with a potential 2018 approval in Europe.
According to most recent communication from management, the US approval program is running parallel to that of the European program, which suggests we should see a pivotal initiated in the US this year also, again serving up the potential for approval in 2018.
There's also a considerable amount of institutional interest in the company. Arch Ventures, headed up by Robert Nelson, and Perceptive Advisors, the top performing sub $1 billion hedge fund of 2015, headed up by biotech guru Joseph Edelman, both hold large stakes in VBI.
Through Opko Health Inc. (NASDAQ:OPK), billionaire biotech entrepreneur Dr. Phillip Frost also holds a large, and growing, stake in the company.
The takeaway here is that VBI is likely around eighteen months behind Dynavax in terms of getting a hepatitis B vaccine on the market in the US and Europe, but given the information available right now, it looks as though VBI's Sci-B-Vac has a far higher chance of getting a regulatory green light. Sci-B-Vac also looks superior to Heplisav-B, especially in the immunosuppressed patient population, giving the drug a higher peak sales potential than that of its Dynavax made counterpart. For an investor willing to wait a little longer for their exposure to pay off, therefore, VBI might make a more attractive position.
—
DISCLAIMER: This article was written by a third party contributor and does not reflect the opinion of Born2Invest, its management, staff or its associates. Please review our disclaimer for more information.