South Korea to tighten sampling methods on US imported beef
The U.S. Department of Agriculture has assured that the cow has been destroyed and did not pose a risk to human health or food supply in the country.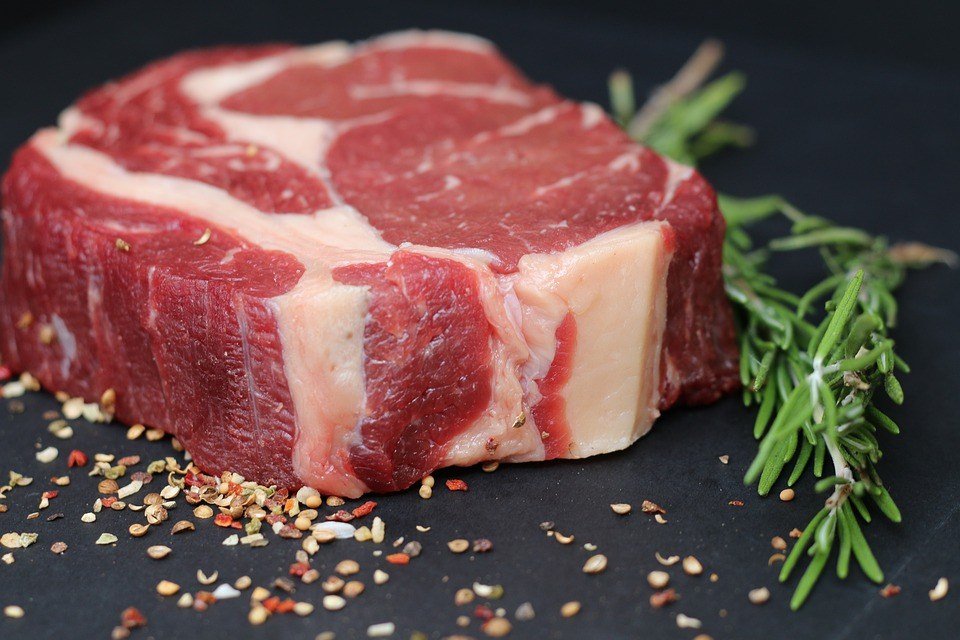 South Korea is tightening its grip and is planning to reinforce its current sampling methods for the inspection of beef that it imports from the U.S. after a 6-year-old mixed-breed beef cow in Florida tested positive to the atypical case of bovine spongiform encephalopathy (BSE).
Inspected at the veterinary diagnostic laboratory of the Colorado State University on Aug. 26, the animal tested positive for atypical H-type BSE.
In a release by Reuters, the U.S. Department of Agriculture said that the cow was destroyed, and "never entered slaughter channels and at no time presented a risk to the food supply, or to human health in the United States."
As a result, South Korea's Ministry of Agriculture, Food and Rural Affairs plans on increasing inspection samples up to 30 percent of all beef imports from the U.S. from the current 3 percent. The process of this inspection requires that each package is opened and each meat defrosted and cut into for a thorough check. This is in addition to the fact that South Korea is already requiring that any U.S. imported beef come from cattle less than 30 months of age to guarantee that the threat of specified risk materials (SRM) is substantially reduced. Furthermore, Florida currently has no packing plants that are granted to export meat into South Korea.
"We are taking pre-emptive measures and put public safety as a top priority. We need to consult with the U.S. government to promptly receive quarantine inspection results and closely monitor responses in other nations," said Agriculture Minister Lee Gae-Ho.
Since 2003, there have been around six cases of BSE in the U.S. alone, with the first case involving a cow imported from Canada infected by classical BSE. The rest are all atypical BSE, which includes Texas in 2005, Alabama in 2006, California in 2012, and Alabama again just a year ago.
Consisting of two types—classical and atypical—BSE is a non-contagious disease that's more commonly known as mad cow disease. Classical BSE first appeared in the late 1980s, affecting herds in the United Kingdom and commonly linked to the variant Creutzfeldt-Jakob disease (vJCD) that people can catch. Furthermore, trade flows in key export markets suffered for quite a while when a classic case of BSE was first discovered in the U.S. The primary source of this infection is feed that has been contaminated by the prion agent, including but not limited to a meat-and-bone meal that consists of infected cattle protein. Since 1997, the Food and Drug Administration created regulations that prohibited mammalian protein to be included in any cattle feed and any other ruminants. High-risk tissue materials have also been prohibited in cattle feed since 2009.
On the other hand, according to USDA's Animal and Plant Health Inspection Service spokeswoman Lyndsay Cole, atypical BSE has no association with ingestion of infected materials or contaminated feed, as it's a condition that appears spontaneously, and even then, at rare occasions.
However, in an email sent to Reuters, Cole wrote, "As part of the investigation, however, we will look at offspring of the affected animal, as well as animals that were born in the same location at the same time as the affected animals."
In addition, National Cattlemen's Beef Association chief veterinarian Kathy Simmons stated, "Consumers can rest assured that the U.S. continues to be the global leader in the production of safe and wholesome high-quality beef."
The United States: South Korea's top beef exporter
Fourteen years after the ban on American beef as a result of the U.S.' mad cow disease outbreak, the country has once again reclaimed its spot as South Korea's top beef exporter back in 2017. This follows an occurrence almost a decade ago when around 100,000 people in South Korea protested that they should start importing beef from the U.S. again, as per Reuters.
Since its market reopened, South Korea became the second-largest export destination for U.S. beef. In fact, as per the U.S. Meat Export Federation, South Korea bought from the U.S. over $1.22 billion worth of beef last year.
Since the 2003 ban, U.S. imports have been steadily regaining its place in the North Asian country, although numerous health scares throughout the years have dented its full recovery.