The industrialization of pigments: A brief history of color
Colors were prominently used by the rich for watercolor painting in the 18th century, and by its conclusion, pigments' use expanded to textile production and scientific research.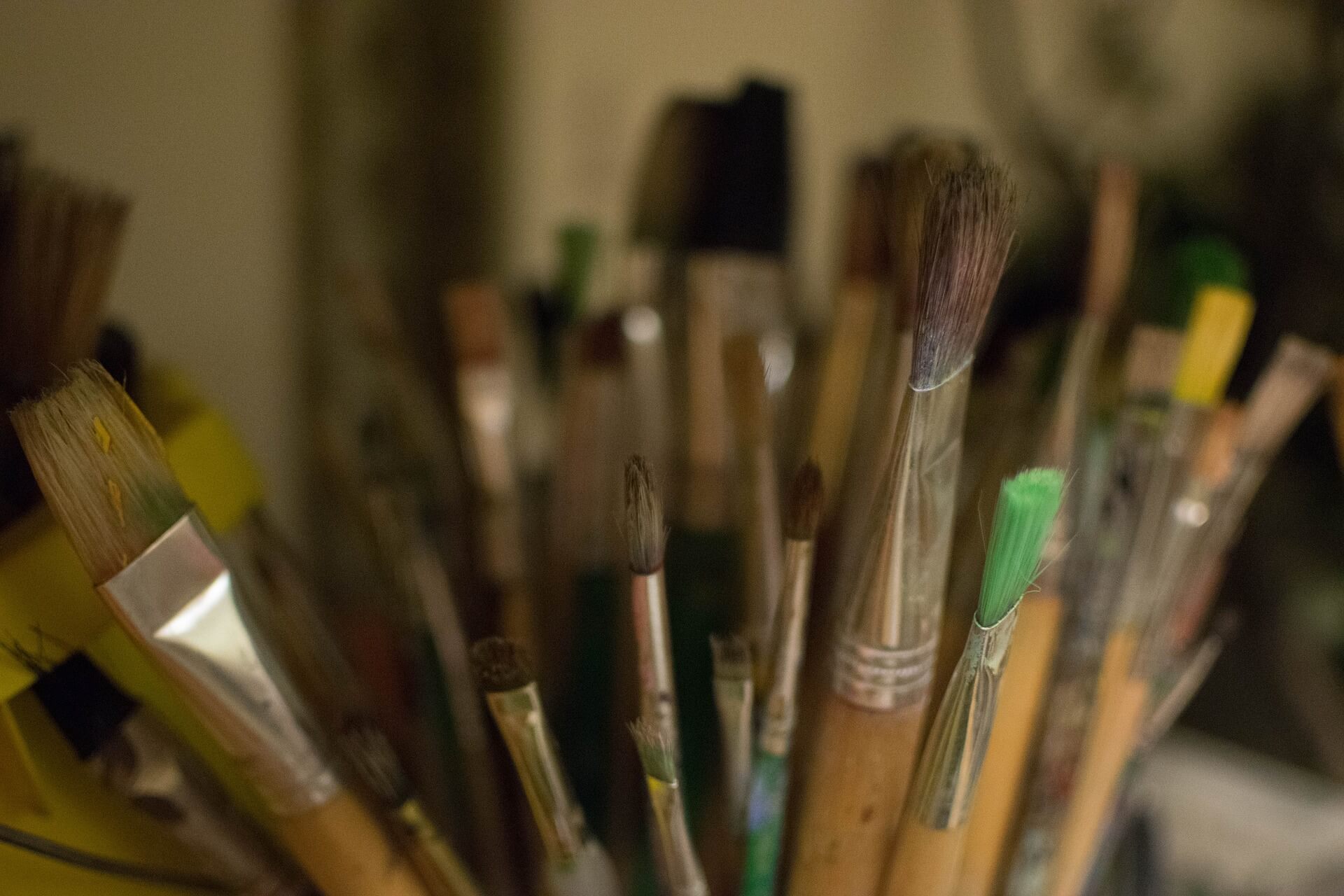 Pigments play a valuable part in the global paint industry. Imagine the industrial world without color: buildings and structures will lack the attitude of hues, and paintings wouldn't even exist. Everything will be gray and boring, and a huge part of culture will cease from being. Thanks to the industrialization of pigments, almost every developed corner in the world holds different kinds of shades in the color wheel, and the world's art history was enriched.
But how were pigments industrialized in the first place? Let's look at a brief history of color below.
In art
Pigments were first used in paintings and in the early 18th century. A group called "color men" sold ready-made paints to painters and colorists. During that time, watercolor painting was a hobby for the rich and the supply only catered to wealthy clans and specific artists.
To increase the watercolor supply, a man named William Reeves started a watercolor-making business in 1766, particularly making watercolor cakes for professional and hobby painters. His watercolor cakes were better in terms of quality compared to his competitors because he added honey to them which prevented them from cracking. Reeves's watercolor business inspired other pigment businesses in the era, such as in the case of ex-wigmakers, Richard and Thomas Rowney. The Rowneys began their own color supply business in 1783 and sold colors to renowned artists such as John Constable.
The 19th century was the rising period of modern art, and the changing times proved to be a productive time for oil painters and water colorists. Enhanced versions of usual pigments started to appear in regularity. In 1807, the color cobalt blue emerged, while viridian came in 1838. Cadmium yellow started to appear in 1820, followed by cerulean blue in 1860. With the rise of these new colors came problematic issues, such as the high pigment toxicity of the color emerald green.
The rise of colorants
By the closing of the 18th century, pigments were no longer limited to paintings alone. The introduction of colors was not purposely related to art anymore. New colors came in to create dyes for the production of textiles, clothing, and several scientific researches. Because of this shift in priorities, textile manufacturers were the first ones to find out if a new pigment is discovered or if an old one is synthesized. Unfortunately for painters, the demand for artist-quality paints lessened. Hues of reds and yellows started to appear, as well as browns and greens.
Titanium dioxide as coloring agents
Titanium white is widely used in the 20th century as a coloring agent and in paintings. The titanium pigment (made up of titanium dioxide) was discovered in 1821 and was mass-produced in 1916. Norway was the first country to produce titanium white for industrial purposes while an American manufacturer created a titanium white oil color suitable for painting purposes.
The color in paints are made up of pigments, and in pigments, titanium dioxide  (TiO2) is responsible for the variation of color and sheen. High-grade TiO2 feedstocks continue to be stable throughout the years. At the moment, it looks like the pigment industry will continue to flourish with attainable TiO2 prices. TiO2 ranges between $550 to $700 per ton, according to White Mountain Titanium (OTCQB: WMTM), a mining company in Cerro Blanco, Chile.
Titanium dioxide plays a huge role in the creation of pigments. Its high brightness and refractive index are key characteristics of this element to create the ideal kind of paint. Light passes through titanium crystals in a slow manner, and its path is substantially altered. Once small particles are brought together in different directions, a high reflective index will scatter the light since not enough light passes through.
—
This article may include forward-looking statements. These forward-looking statements generally are identified by the words "believe," "project," "estimate," "become," "plan," "will," and similar expressions. These forward-looking statements involve known and unknown risks as well as uncertainties, including those discussed in the following cautionary statements and elsewhere in this article and on this site. Although the Company may believe that its expectations are based on reasonable assumptions, the actual results that the Company may achieve may differ materially from any forward-looking statements, which reflect the opinions of the management of the Company only as of the date hereof. Additionally, please make sure to read these important disclosures.