Three Applications Putting Augmented Reality in the Hands of Real Users
Augmented Reality (AR) is an exciting technology, especially now that we're reaching an age where viable smartglasses are finally coming to fruition thanks to companies like Facebook and Xiaomi. But to get over the adoption hump, new applications are needed—simply porting over old apps simply won't work, nor would it be optimal. Let's take a look at three apps that are already using AR's powers.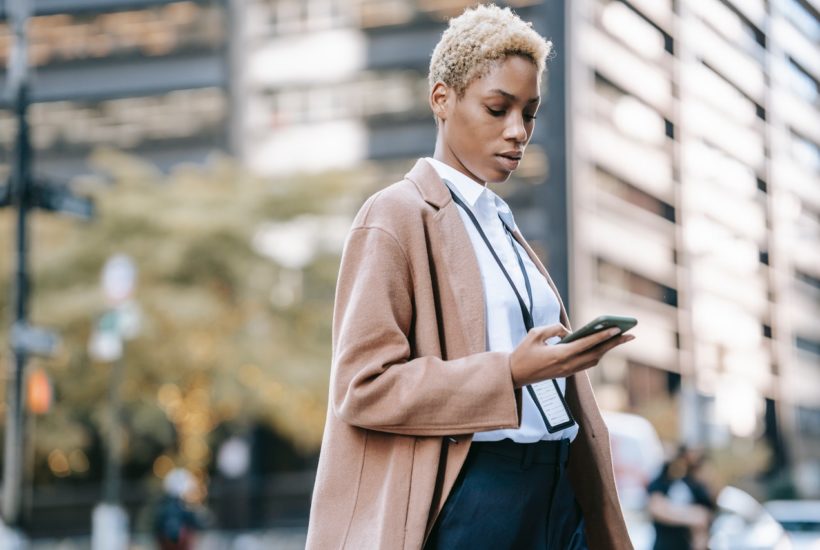 There's no denying it: Augmented Reality (AR) is the future of mobile computing. Whether it be on your smartphone, or on a fancy new pair of AR smartglasses, the more immersive and intuitive ways of displaying and interacting with information are set to take over the world.
To get there, however, it's going to take more than just a couple of hardware advancements—that's just the start of it. Even the smartest glasses in the world are useless without the applications to go with them. That's why it's also going to take a huge amount of dedicated and creative effort directed towards user interfaces and experience, as well as product and software development.
Getting there won't be easy, of course, but things are already well underway. While companies like Facebook and Xiaomi are busy announcing their latest smartglasses, there are other companies like XRApplied who are working hard to bring us high-value applications that take advantage of augmented reality's benefits. Let's take a look at some of them.
RATP Trialing Live Bus Updates via Augmented Reality
The public agency in charge of public transport throughout Paris and the Ile-de-France region, the RATP, has recently started trialing augmented reality technology on its bus network. To do this, they've launched a new application called "MonBus341," which enables passengers on the 341 route (who would've guessed it with that name?) to get real-time information in augmented reality.
The presented information includes the real-time position of the next two buses, along with the location of accidents and other traffic disruptions.
To use the application, passengers simply have to download the app with any smartphone—even an older model will work—and point their camera at any of the maps located at each of the stops along the route. The application will then display information about nearby accidents and other traffic disruptions, along with the real-time position of the next two busses that will arrive at the stop.
Aside from offering its customers a richer experience by being able to customize the information display at any moment, the big advantage here is the lower maintenance costs compared with running electronic information displays at stops. It also makes it much quicker to deploy new stops.
Even temporary replacement stops can be upgraded instantly with this technology. All that's needed is for someone to place a map at the stop for customers to scan, which is infinitely quicker than the usual process for electronic displays that require new equipment orders, technicians, and lengthy install times.
An Augmented Reality Writing Tool Using AI to Help People Who Stutter
Some of the most creative uses for augmented reality technology won't come from making the most sophisticated AR components (e.g. eyecatching graphics, etc.), but from coupling it with other technologies to unlock new applications.
An example of this sort of application can be found in a new study, which is looking to combine Artificial Intelligence (AI) with AR to provide people with stutters real-time assistance with their speech. The idea is to use AI to learn the users' speech patterns, then provide real-time word suggestions that replace hard-to-say words with easier synonyms.
The AR component here will come in the form of smart glasses (and maybe, one day, contact lenses), as this will allow the person to maintain a regular conversation without having to look at the screen of some other device.
Conceivably, with a small amount of practice, this technology would allow many people with speech stutters to completely eliminate any difficulties in communicating verbally. While it might require a brief moment to catch the word on the screen, one could presumably train themselves to just interject their speech at that moment with an umm or another filler sounds like we all do thousands of times a day when we're looking for our words.
XRApplied's AR App Makes Changing Your Flooring a Snap
One of the powers that augmented reality has is its ability to replace anything in the real world with a digital alternative. Snapchat has served as the perfect example of this, with its various lenses proving to not only be a great example of what augmented reality technology can do, but also a great example of how popular it can be.
But what if someone built something useful with this world-replacing ability that AR has? That's what XRApplied did when they built their augmented reality mobile app AR flooring app and launched it on Android and iOS.
By firing up the AR flooring app, users can replace the flooring in their home with their choice of carpet, tiles, floorboards, concrete, or any other finish of their choosing, all in real-time. The purpose of this is to make selecting flooring products quick and simple.
Further to this, the application also provides surface area measurements of the floor currently in view, which allows for quick estimations of the amount of material required and the approximate cost of resurfacing the floor in that room.
What's Next in AR?
This is just a sampling of the applications that are already coming to augmented reality devices—expect more in the coming months and years as more users adopt the technology and more use cases become apparent. We could, for example, see a big flurry of activity around NFTs, smart contracts, and other blockchain applications that combine AR in ways like the AI speech app did.
This will also further accelerate as we get to a stage where future applications are able to "stand on the shoulders of giants," so to speak. That is to say, when future applications are able to reuse ideas and code from previous applications, that more opportunities and new ideas will become a reality.
This is already an idea that some companies are working on. Indeed, XRApplied's mission purpose is to bring just that sort of ecosystem into production by building out a suite of software development tools and processes to speed up the development process and dramatically lower AR development costs.
—
(Featured image by Ono Kosuki via Pexels)
DISCLAIMER: This article was written by a third party contributor and does not reflect the opinion of Born2Invest, its management, staff or its associates. Please review our disclaimer for more information.
This article may include forward-looking statements. These forward-looking statements generally are identified by the words "believe," "project," "estimate," "become," "plan," "will," and similar expressions. These forward-looking statements involve known and unknown risks as well as uncertainties, including those discussed in the following cautionary statements and elsewhere in this article and on this site. Although the Company may believe that its expectations are based on reasonable assumptions, the actual results that the Company may achieve may differ materially from any forward-looking statements, which reflect the opinions of the management of the Company only as of the date hereof. Additionally, please make sure to read these important disclosures.