Unexpected real estate trends taking place in 2018
The real estate industry is booming, and it is still a good investment to build your fortune.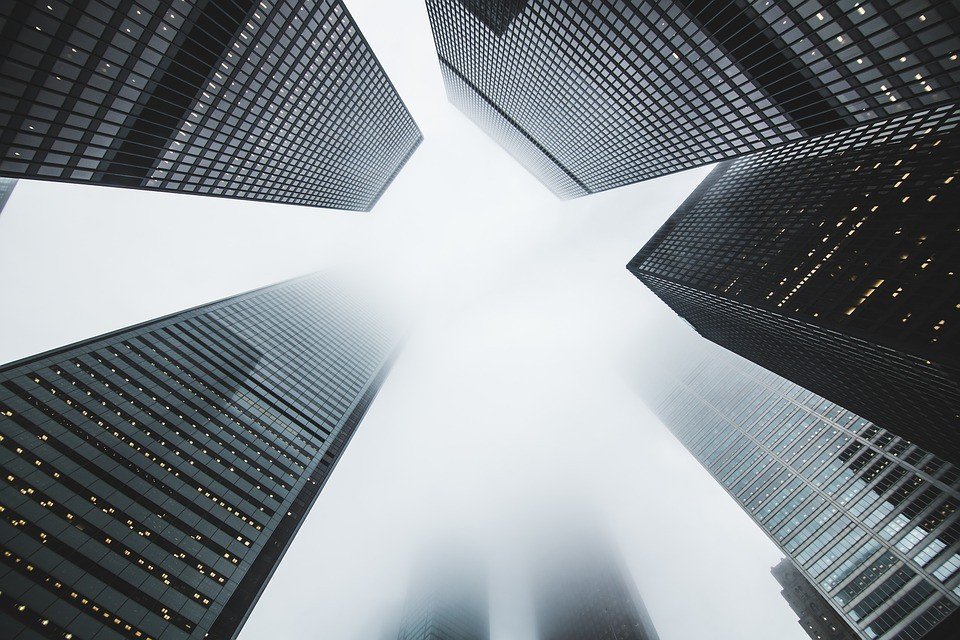 Gone are the days of the financial crisis and the housing bubble that burst in 2007. However, nowadays the real estate market and the economy are booming. According to the daily Washington Post, the U.S. economy was projected to grow at 3.1 percent.
Among the top five fastest growing industries is indeed real estate. The sector in the U.S. grew by 168 percent. This translates to expanding opportunities to buy or sell more properties, maximizing your return on investment (ROI) on assets within real estate.
As reported by the National Association of Realtors, the housing and utilities accounted for $2.4 trillion of gross domestic product (GDP) in 2017. In addition, money poured in residential investment of new homes totaled $747 billion. In addition, there are a number of developing trends disrupting the industry, which will be explained in more detail in the next sections.
Disruptors of the real estate business market in the U.S.
Technology is a force to be reckoned with. Furthermore, the cutting-edge technologies and adoption rate of new platforms has unleashed new avenues to sell or buy properties.
As reported by Forbes, companies like Redfin, Zillow, Trulia and Homesnap have transformed the perceptions of the market. In other words, it has moved away from the traditional practices of hiring a realtor or paying a real estate agent to do all of the work for you.
Embarking on a brand-new journey with your significant other along with your children requires patience. Depending on your living situation, you must be financially solvent to adapt comfortably to the new host country.
Another aspect of technology becoming so pervasive is blockchain. There are now blockchain-based applications that are transforming how all the parties involved in the transaction of a house (buyers, sellers and investors) interact with one another.
Whatever you are deciding to sell or buy a house, chances are you will encounter some of these new phenomena taking place in the marketplace. As with everything that is new make sure to educate yourself and verify if there are any applicable regulations to ensure you avoid well-orchestrated scams.
The flat fee market disruptor making a splash in the real estate business
Sometimes when a new trend makes its way into any industry or sector of the economy, skepticism naturally happens. Apparently, one new way to bypass the expensive fees of using a realtor or a real estate agent is the flat-fee model approach.
In an analysis by CNBC, sellers and buyers can reap the benefits of the savings. For several decades, the commissions were 6 percent for real estate agents. Through flat fee, you can now save by just paying 1 to 2 percent.
Essentially, you will eliminate the number of parties involved and the sharks taking a slice of the share of the value for selling or buying the house. When you utilize a flat fee realtor, you will have access to advertise your listings, yet have to arrange all on your own the negotiations that typically took place with an agent.
Depending on the brokerage or the service, check beforehand what services they offer through the flat fee package. You will be saving 50 percent of your savings and have to do some of the groundwork to sell or buy the property.
Takeaways and conclusions
The bottom line is the real estate market is still a safe bet. Depending on your employment situation, salary, investments and savings, research before buying or selling a property. Check your local housing prices in the areas, and if there are any major projects or additional construction happening. All of these factors are good indicators of whether or not to make a move.
To really get familiarized with flat fee real estate, you can visit Slideshare and get more informed on what other details are of significance. Flat fee services have been debunked and are not a scam of a practice. It just takes getting used to what the process requires. Finally, real estate is a great financial investment to build wealth.
—
DISCLAIMER: This article expresses my own ideas and opinions. Any information I have shared are from sources that I believe to be reliable and accurate. I did not receive any financial compensation for writing this post, nor do I own any shares in any company I've mentioned. I encourage any reader to do their own diligent research first before making any investment decisions.