Usain Bolt's shock defeat at his final race didn't diminish his greatness as the fastest man alive
Usain Bolt is now retired. Let's take a look back at some of the best moments of his career.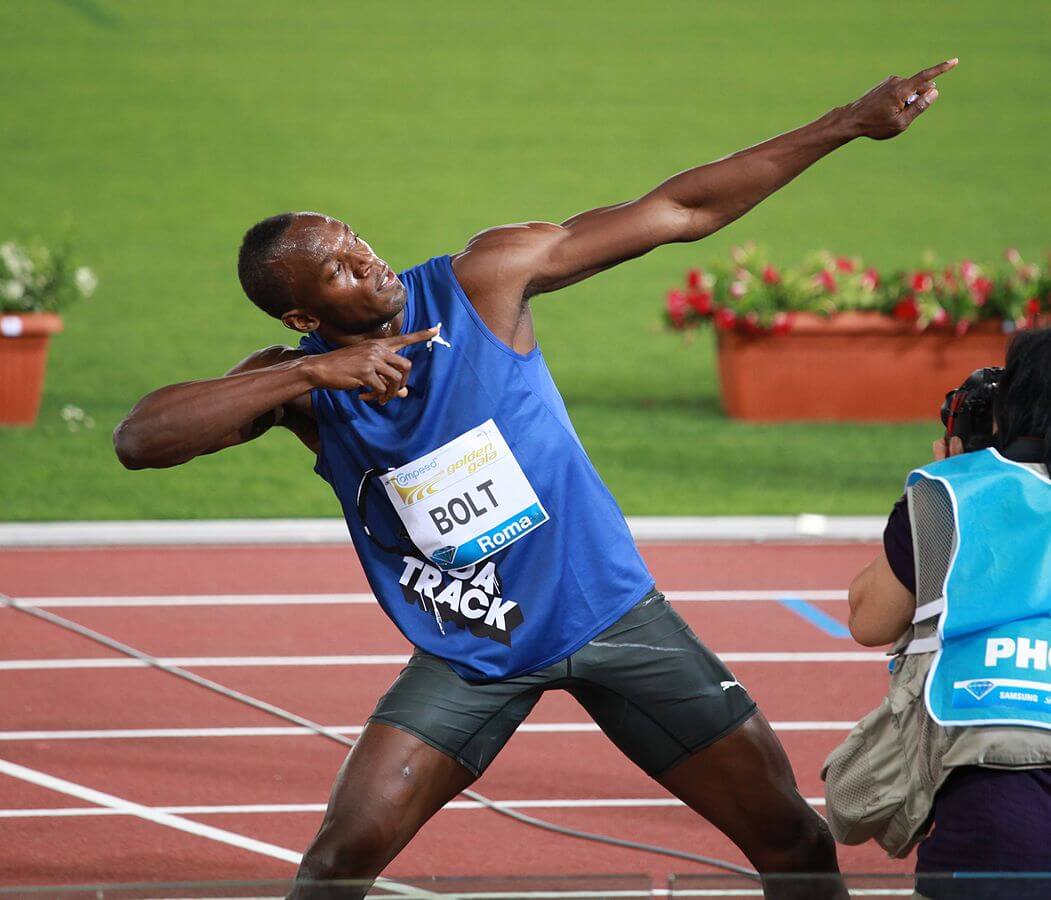 Usain Bolt's first love was not running but cricket and football. Good thing Bolt found his calling in the tracks because his feet were born to race. The Jamaican's dominance in sprinting can be compared to what Michael Jordan did in basketball and Michael Phelps in swimming.
Bolt's athleticism was way ahead of its time. His long legs enabled him to cover distances with only a few strides. Sometimes, it seems he was just galloping in the stadium. He did it effortlessly that even though he had a slow start, one would be a fool to count him out.
Bolt's swan song was the World Championships 2017. It was his last race before hanging up his running shoes for good. Everyone expected a spectacular race. As always, Bolt delivered. The Jamaican legend made it to the podium to claim his medal only this time, it was not gold nor silver but bronze. Justin Gatlin clocked in 9.92 seconds while USA's  Christian Coleman registered 9.94 seconds to spoil Bolt's  9.95 seconds and his farewell party.
According to BBC News, Usain Bolt's shock defeat was attributed to a poor start, his reaction time was the slowest among the runners. Bolt could outrun every man on this planet but he cannot defeat Father Time. The 100m race had been Bolt's turf as he has not lost a race in it aside from a false start in 2011.
Per The Telegraph, the crowd made sure they sent their displeasure with the results as the boos rained on the 35-year-old Gatlin who got suspended twice for doping. Meanwhile, Bolt, flamboyant in winning but gracious in defeat, congratulated his longtime foe. "He [Gatlin] is a great competitor. I really appreciate competing against him and he is a good person," he added.
Bolt also raced his way to the bank. Being the poster boy of sprinting clearly has its perks. He is an ambassador of Puma, Virgin Media, Gatorade, Nissan and Hublot among others. As reported by Forbes, his deal with Puma is worth $10 million a year, and he has been wearing them since 15 years old. Bolt's earnings for this year updated as of June: $34.2 million. The amount could have been bigger had he raced more in 2017. That year, he received $2.2 million from winning races and a whopping $32 million came from endorsements. All in all, his career earnings estimate is at £47 million.
To celebrate the career of the fastest man alive, here are the top 3 highlights of his career that many can take inspiration from for their own careers:
Record breaker
He isn't the fastest man alive for nothing. Bolt eclipsed record times that will probably take a long while to be broken. In a separate report by BBC News, he holds the world record in 100m race with 9.58 seconds. Only four other sprinters in history have managed to breach the 9.78 second-threshold: Yohan Blake and Asafa Powell, Justin Gatlin, and Tyson Gay. Bolt managed to do it nine times in his career.
Untouchable in competitions
He is untouchable in the Olympics and the World Championship. From 2008 to 2016, Bolt only lost the gold medal race twice: when he had a false start and his team was disqualified. In that period, his amassed six gold medals in the 100m race, seven gold medals in the 200m race and six gold medals in 4x100m event.
A celebrated career
His entire career is a celebration itself. He has been a role model to the sport and a national hero in his country for his success without any taints of doping. Bolt was often described as lazy but the man always found a way to win no matter the circumstances. His post-race celebrations became a trademark. His charisma is one-of-a-kind and his legacy will forever be intact in a sport he forever changed for the better.
(Featured photo by Steven Zwerink via Wikimedia Commons. CC BY-SA 2.0)