Utah's mineral production grew in 2017, more expected in 2018
A report on 2017 mineral production in Utah shows an increase in most mined minerals with additional growth in 2018 expected based on related news.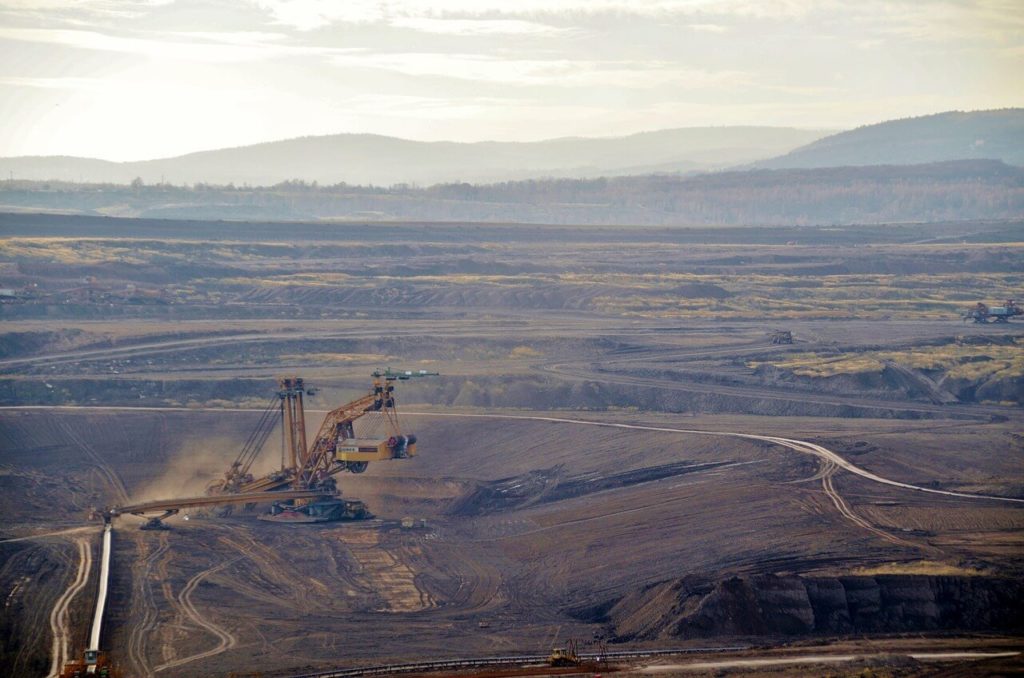 A recently released report from the Utah Geological Survey regarding Utah's 2017 mineral production shows an increase in overall mineral production. Both base and precious metals production saw increased value. Industrial mineral production saw a 5 percent increased over the previous year. The only dark spot for 2017 was a decrease in the value of Utah coal production. Beyond the report, various minerals may increase or even be introduced in 2018.
Growth in mineral production
A summary of the Utah Mining 2017 report from the Utah Geological Survey shows the state's mineral production grew by around 7 percent in 2017. The overall value of this production totaled approximately $3.3 billion. This value represented an increase of 11 percent in base metal production and of 15 percent in precious metal production.
$1.4 billion of that was base metal production, with copper making up 70 percent of that value. Additional base metals produced in Utah include magnesium, beryllium and molybdenum. Precious metal production included $261 million worth of gold and silver.
Industrial mineral production was valued at $1.2 billion, which was an increase of 5 percent over the previous year. Brine-derived and evaporite-derived commodities such as potash, salt and magnesium chloride ruled the pack. Utah's industrial mineral commodities include cement, clays, crushed stone, gypsum, lime, phosphate, sand and gravel.
Utah's unique minerals
Utah is the sole producer of multiple mineral commodities including magnesium, beryllium and potash which are on the 2018 critical mineral list of the U.S. Department of the Interior. Utah is also the sole producer of gilsonite.
Coal was the only minable commodity that saw a decrease in value. Utah coal production in 2016 was valued at $509 million while in 2017 it dropped to $493 million. Utah is the 11th largest coal producer in the U.S. and accounted for 1.9 percent of total production in 2017.
Utah continued to hold a spot in the U.S. Geological Survey's top 10 in the production of metals and industrial minerals. In 2017, it was ranked eighth overall.
The future of fracking sand
Next year's report may show an increase in sand mining due to fracking. Fracking, also known as hydraulic fracturing, is a controversial drilling practice that has helped make the U.S. an oil and gas exporter while raising environmental concerns. Utah's fracking industry has been dependent on sand imported from Wisconsin but may soon be relying on sources based in Utah.
Fracking operations use sand to increase production levels and can use as much as 50 rail cars worth in a single borehole. Utah frackers currently import their sand, called "northern white," from Wisconsin. But a 12,000-acre section of Utah's Kane County is said to have enough sand with the right qualities to supply regional fracking operations with a 40- to 50-year supply. In a smart marketing move, Utah miners have dubbed it "Utah pink Champagne."
Canadians seeking lithium
Though Utah already mines sand, fracking sand is a new endeavor. It may eventually be joined by another new entry, that of lithium which is important for the battery industry, especially for smartphones, electric cars and storage for power from wind and solar sources. Vancouver's MGS Minerals believes Utah is a viable source of lithium and is claiming mineral rights on over 100,000 federal acres in the state.
MGX CEO Jared Lazerson states that Utah is "one of the best places to start for lithium for North America." Currently, the U.S. imports much of its lithium needed for industry and its only active lithium mining operation is in Nevada. If Lazerson is correct, MGX will be opening up a whole new industry sector for Utah.
MGX will be focused on extracting lithium from the wastewater of spent oil wells. It will use a filtration system it developed in western Canada. MGX hopes to start producing lithium commercially within 18 months.
Responses to the news have been mixed with one battery minerals analyst stating that "wildcatting for water is probably not a great business model." However, Stephan Bogner of Rockstone Research states that such an operation "would be a game-changer. He maintains that "if MGX can prove commercial viability" it could lead to a "big rethinking…as to where capital should be deployed."
Reducing national monuments
Coal may see an upsurge in next year's report. While oil and gas deposits led to the shrinking of Bears Ears National Monument by the Trump administration, coal was the target in shrinking Grand Staircase-Escalante National Monument by almost half. The Kaiparowits plateau, previously part of the monument, is said to have "one of the largest coal deposits in the United States."
The reduction of both monuments was part of a larger program initiated by Trump in 2017 to examine the effect of national monuments, some created during the Obama administration, on mining and access to energy resources. In addition, Utah's school funding comes in part through revenue generated by the sale of mineral rights. However, the Trump administration reduced monument size by a greater amount than that requested by school administrators.