VR News: Zadar Ventures (TSXV:ZAD, OTC: ZADDF) poised to win big with XRApplied acquisition in the augmented and mixed reality and toy industry
Video game giants like Nintendo and Niantic Labs have already won big by capitalizing on the integration of virtual and physical reality, but COVID-19 has created a flood of opportunities that innovative companies like XRApplied are helping global toy companies navigate. This gives them the tools to thrive despite the challenges posed by the mobile gaming industry.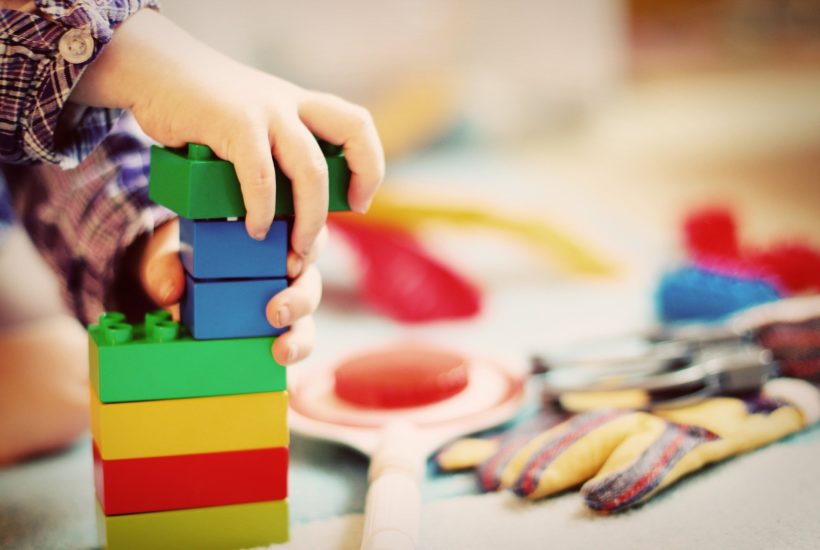 As any parent or teacher will anxiously tell you, kids are increasingly living in isolated virtual worlds of their cell phones. Some of the first victims of this withdrawal have been classic toy retailers (when is the last time you went to Toys"R"us?) and even giants like Lego (Kirkbi A/S) have had to revolutionize their marketing and product range to keep up. That is why Zadar Ventures Ltd. (TSXV: ZAD, OTC: ZADDF) acquisition target XRApplied is looking to help equip them for the 21st century.

These companies are well placed to master the advanced technologies of augmented reality (AR) and virtual reality (VR) under the umbrella of expanded reality (XR). This massive new industry took the world by storm with Niantic Lab's Pokemon Go! and hasn't stopped growing since. This $4.3 billion industry was expected to double in size this year, but the magnitude of Covid-19's impact is still unclear. Will it slow growth in this high tech sector, or make it take off as people search for any safe way to explore without leaving their homes? 
Navigating the expanding reality our children will grow up in
It is increasingly clear that future generations will have a radically different relationship to reality. With technology making every cell phone and screen a window into another world, kids are no longer restricted by the toys their parents have painstakingly selected for them. Powered by groundbreaking advances in VR and AR, that window has become a doorway which kids can reach through to interact with more than just their imagination.
Nintendo (NTDOY)'s Labo VR headset game reminds us to observe the "world in a whole new way". And that is what game and toy companies need to do to keep up. AR and VR technologies are expected in 2021 to reach over 83 million regular users in the US alone. But how can toy companies seize upon this trend rather than fall victim to it? That is where XRApplied comes into play. They have a number of trendsetting ideas and the flexible software to let any company, big or small, capitalize on this revolution.
The advantages AR & VR offers modern toy companies
Toy companies may still send out the odd toy catalog, but the burdensome economic and ecological costs of this practice are barely worth the low contact rate. Especially when digital technology revolutionaries are offering up another option: AR digital catalogs like those XRApplied provides a framework for. These build on the success of digital catalog's like Walmart's Toy Lab, but offer items you could interact directly with through your device or headset.
VR might let you "touch" and turn a model about while AR will let parent or child visualize the toy and have fun positioning it around the decor. Both of which increase the chance that a child has that priceless moment of contact normally reserved for clutching a teddy bear in the store. By putting such an interactive catalogue in the hands of the children as well as their parents, XRApplied is helping companies maximize contact with their target audiences.
Some parents however might not be excited about more screen time. They want their kids to interact with real world toys, as do the manufacturers who sell them! XR inventors have a cutting edge solution for that too: Augmented Reality toys.
Imagine your childhood Lego set, a castle perhaps, or a space station. Now pick up your bow and take the castle by storm! With physical toys integrated into the Augmented Reality experience not only would you put the play back into play time, but increase the likelihood that the child will connect with the accessories. This keeps parents happy, and purchasing. Additionally, while they play the AR app can suggest further accessories, models, or toys, to accentuate their fun; combining entertainment with revenue raising shopping.
The connection between physical and interactive reality in the toy sector is not entirely new. Previously only industry giants like Lego or Hasbro (NASDAQ: HAS) who could afford the costs of designing such programs from scratch have been able to profit from the trend. The company Zadash Ventures is looking to acquire, however, is putting German engineering and software talent to the task of bringing such possibilities to the small and medium businesses of the industry. With pre-crafted but modifiable frameworks, they plan to make their mark putting the sling of XR back into the hands of the Davids, not Goliaths, of the sector. All too literally in the case of XRA's prototype interactive bow controller.
On the path to a new Narnia
In moments of global crisis, we often look first to shield our children. In the 40's during the worst of WWII's bombardment of London, parents sent their children out to the country en masse; creating one of the world's most enduring and popular narratives: Narnia. An entire fantastic world hidden just out of sight within a mundane wardrobe. The massive confinement of this spring will no doubt mark just as many young minds, but through what enduring image will it be remembered?
AR/VR offers us a new Narnia, with our real desires out of reach it brings them close enough to see and play with. An experience tailored to the viewer by their own choices. The next generation will grow up not having read about hidden worlds, but having lived in them, and will pass on their appreciation to generations to come. XR is on the brink of a surge, and the toy industry is no exception, companies will be wise to take notes, and to seek out innovators and disruptors willing to help them become the next Azlan.
—
(Featured image by Esi Grünhagen via Pixabay)
DISCLAIMER: This article was written by a third party contributor and does not reflect the opinion of Born2Invest, its management, staff or its associates. Please review our disclaimer for more information.
This article may include forward-looking statements. These forward-looking statements generally are identified by the words "believe," "project," "estimate," "become," "plan," "will," and similar expressions. These forward-looking statements involve known and unknown risks as well as uncertainties, including those discussed in the following cautionary statements and elsewhere in this article and on this site. Although the Company may believe that its expectations are based on reasonable assumptions, the actual results that the Company may achieve may differ materially from any forward-looking statements, which reflect the opinions of the management of the Company only as of the date hereof. Additionally, please make sure to read these important disclosures.