Wearing nada is the latest in men's fashion
Rick Owen used scantily clad models at his Paris Fashion Week show.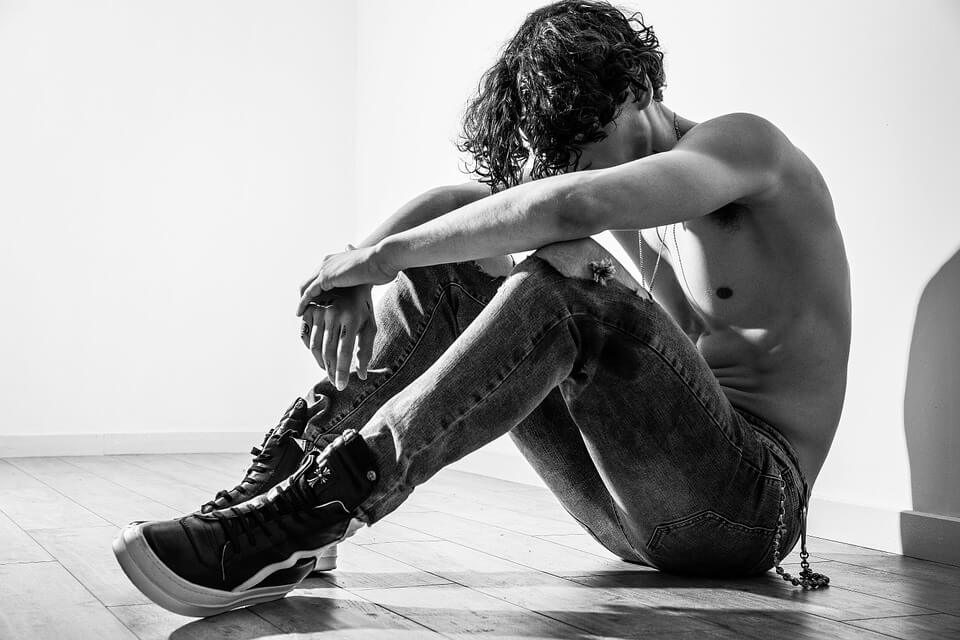 The male genitalia has never received too much attention until 2015, an era where utilizing scantily clad men seems to be the best way to revolutionize the clothing market.
Scantily clad, perhaps, is the most inappropriate way to describe Rick Owen's Paris Fashion Week show. The male models who graced the catwalk were wearing earth-colored autumn/winter robes enough to cover everything that needed covering. The robe had a "fashionably cut" hole in the groin area which gave spectators—photographers included—a full view of the model's privates.
Of course, revolutions give birth to attention and eventually create factions. For some people, even those who work in the fashion world, showing the male genitalia this way is unacceptable. Robert Johnston, GQ UK's style director, believes that it's all for publicity and shock value. "I think Rick Owens is a very, very clever man but he's suddenly a big noise even though he hasn't changed what he does for 15 years."
But for Owens, what he presented in Paris in January transcends art itself, as it is more of correcting the moral iniquity bestowed upon men's fashion. "The social rule to keep the penis hidden just gives it a power I'm not sure it merits. But isn't it great when something is sacred and profane at the same time? I wanted to present something graceful and classical like a Degas' painting of young Spartans exercising—doing it in a runway context had the advantage of making it anarchic and Arcadian at the same time," Owens explained.
And maybe Owens is right. In the fashion world, double standard is a way of life. Female models know that to take their clothes off in selected, if not most, campaigns is an inescapable part of their job. On the other hand, asking for a male model to remove his pants is something that requires the agent's permission, which translates to additional paper works and lengthy discussion. It also entails an increase in talent fee, or drafting of new contracts, something that is dealt lightly in women's fashion.
Men's fashion is changing now, or at least trying to change. Man About Town's latest cover, shot by revered photographer Alasdair McLellan, was highly criticized by the public for being too racy and pornographic. But the magazine's editor-in-chief argues that the limited edition cover is not for PR stunt, but rather a move to achieve a sense of realism.
However, for Jop van Bennekom co-founder, creative director and editor of Fantastic Man magazine, nude males in magazines are about counterattacking the sexualisation of men, which is prevalent in the industry today. "These are an unbiased look at the male body without it being sexualized."
Desexualization is also the reason behind a Canadian luxury underwear brand's decision to ditch sculpted, handsome, popular celebrities to sell its products. Naked Brand Group, Inc., which is gaining popularity for its high-quality micromodal underwear, has only focused on "comfort" as its main selling point. On its website is a noticeable absence of handsome models. The ones wearing their products are actually faceless—literally—as they are photographed from the chin down.   
For tissue giant Kimberly-Clark, ditching underwear is the only way to boost inner confidence. The tissue company's TV commercial that dares women to stop wearing underwear has gone viral and now earning a rather forgettable and guffaw-inducing accolade of being "the only memorable tissue ad since Mr. Whipple squeezed the Charmin," an advert that was very popular in the '60s. But some people think that its virality is not enough to convince women to stop wearing and buying panties for good.
As to whether a naked model could convince a customer to purchase a product, no one really knows. But what brands, magazines, and agencies must do is to be outright clear with their intention behind depriving models the covering they needed—if it's for some moral obligation or for revenue or for something else, they just have to say it, and the people will understand.
—
This article may include forward-looking statements. These forward-looking statements generally are identified by the words "believe," "project," "estimate," "become," "plan," "will," and similar expressions. These forward-looking statements involve known and unknown risks as well as uncertainties, including those discussed in the following cautionary statements and elsewhere in this article and on this site. Although the Company may believe that its expectations are based on reasonable assumptions, the actual results that the Company may achieve may differ materially from any forward-looking statements, which reflect the opinions of the management of the Company only as of the date hereof. Additionally, please make sure to read these important disclosures.