Woman to Watch: Teach for All CEO and co-founder Wendy Kopp
Wendy Kopp wants to deal with the educational inequality in the U.S. with Teach for America.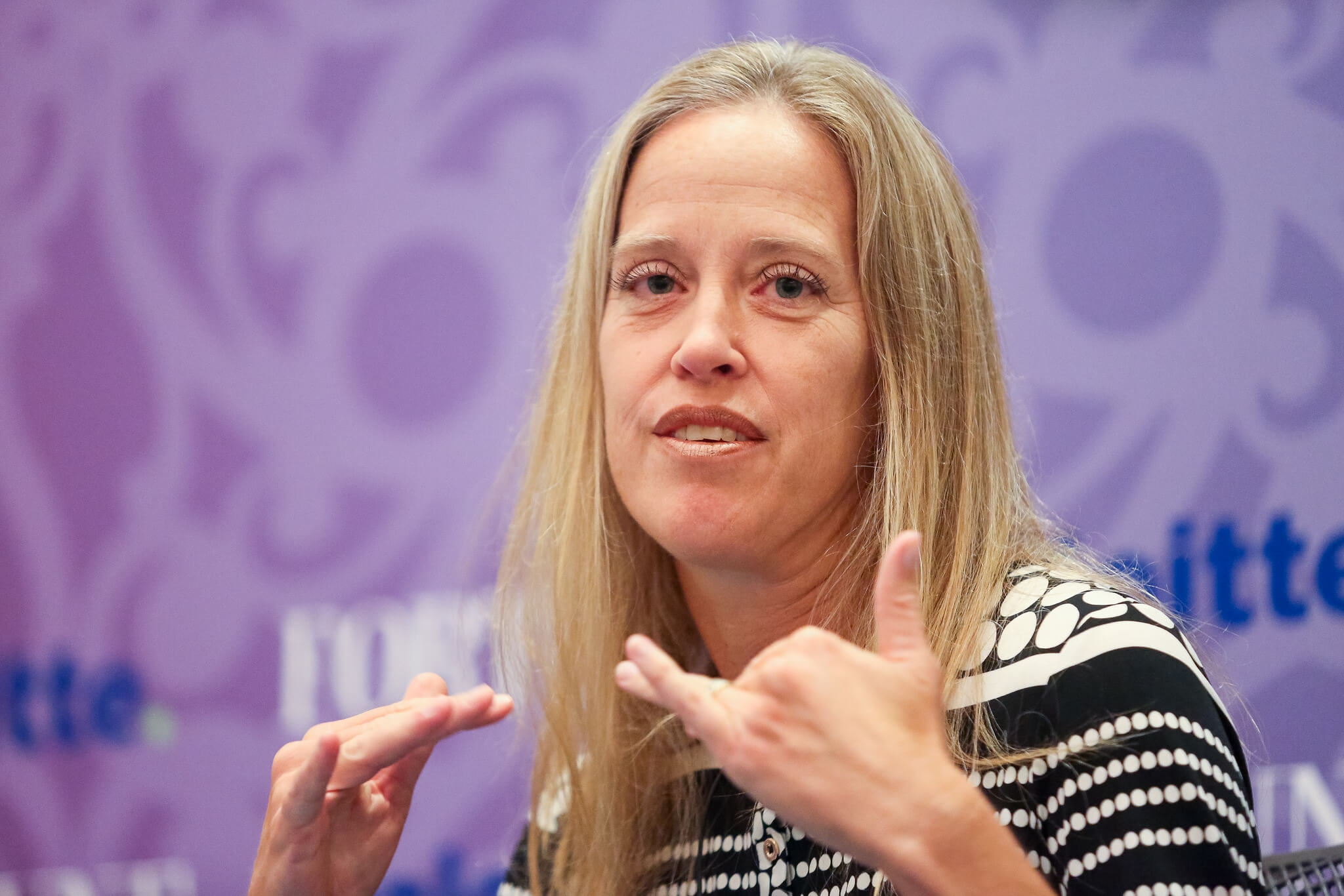 "Change is not always a process of improvement. Sometimes it's a process of invention. When Thomas Edison invented the light bulb, he didn't start by trying to improve the candle. He decided that he wanted better light and went from there."
Such are the words of Wendy Kopp, co-founder and CEO of Teach for All, a network of independent organizations across various countries that are working on ensuring that underprivileged children are given the opportunity to reach their potential.
Kopp started to develop and utilize collective leadership with the first organization she founded, Teach for America (TFA), which aimed to help address educational inequality in the U.S. It became a national teacher corps that gathered recent college graduates, as well as professionals of different disciplines, to commit two years of teaching children in urban and rural regions in the country.
Now, through Teach for All, TFA's model is being adopted in various parts of the world, and the network continues to expand. Teach for Armenia, for instance, just got its second generation of alumni. In addition, TFA recently announced a new partnership with Alverno College, in which the latter has become the primary teacher certification provider for the TFA chapter in Milwaukee.
A brief background
Kopp was born in Austin, Texas, and she obtained her Bachelor of Arts in the Woodrow Wilson School of Public and International Affairs at Princeton University in 1989. She has been awarded over a dozen honorary doctorates from various universities, including her alma mater Princeton University (2000), Harvard University (2012) and Boston University (2013).
Kopp has also received several awards, such as Aetna's Voice of Conscience Award in 1994, The Skoll Award for Social Entrepreneurship in 2008, and Spelman College National Community Service Award in 2011. She has also been named as one of Time Magazine's 100 Most Influential People.
Most recently, Kopp is one of the Award Laureates for 2017 of the Mohammed bin Rashid Al Maktoum Knowledge Foundation (MBRF). The competition, which will conclude on June 25, "seeks to build a knowledge economy, stimulate creativity, and celebrate knowledge development and entrepreneurship."
Kopp has written and published two books so far—"One Day, All Children: The Unlikely Triumph of Teach For America and What I Learned Along the Way" that was released in 2001 and "A Chance to Make History: What Works and What Doesn't in Providing an Excellent Education for All" that came out in 2011.
Currently living in New York, Kopp is married to KIPP Foundation president Richard Barth, and they have four children.
When Teach for America was born
Wendy Kopp proposed the idea of a national teacher corps for her undergraduate thesis, believing that many in her generation are looking for an avenue to contribute to society and make a difference for a better world. Even the brightest would pass up lucrative opportunities just to teach, even though they did not originally plan a career in education.
Shortly after graduation, Kopp proceeded to do just what she proposed and created Teach for America, immediately attracting over 500 volunteers among fresh college graduates. She was not discouraged even after a professor almost literally told her that her plan is close to impossible, saying that she was "deranged" to think she could raise $2.5 million to fund TFA.
Making real difference across the globe
Fast forward to over two decades later, TFA "has proven to be an unparalleled source of long-term leadership for expanding opportunity for children." Today, it has over 10,000 corps members in the middle of their two-year teaching commitments. Its alumni are about 50,000—a mix of community members, educators, advocates, entrepreneurs and policymakers.
Kopp founded Teach for All in 2007, gathering independent NGOs to apply TFA's model in more than 35 countries worldwide. Aside from developing leadership in classrooms and communities for a better future of children, the global organization serves as a platform for members to continue to learn from and network with each other to improve their individual and collective impact.
Teach for All's impact goes beyond the classroom as the local organizations also work with the communities. Teach for Armenia, for example, also initiates community projects, and one of these is to establish a company that now produces cheese and honey. Community projects help solve other challenges children are facing, such as economic issues and growing up in poverty.
As Teach for Armenia welcomes its new sets of fellows, Kopp expressed her excitement about their potential to make a difference for the children, their families and their communities.
"Their leadership is very important. If we can develop enough leadership, we can solve anything," Kopp said in an interview with Marie Taryan of Mediamax.com.
After 24 years since TFA was born, Kopp's brainchild continues to expand not only in the U.S. but also in various parts of the world. One day, it may just be able to reach every child in need, and that is something to look forward to.
(Featured image by Fortune Conferences via Flickr. CC BY-NC-ND 2.0)