XRApplied's Augmented Reality Solutions Vital to SMEs as Meta Starts Building the Metaverse
Augmented Reality is a vital technology in the metaverse that big tech companies like Meta (Facebook) are now building. But, while social apps and other metaverse novelties make for great fun, they aren't of great utility to the average business or institution. This is where XRApplied with its XRAtoolkit come in, answering the needs of businesses, governments, and educators both large and small.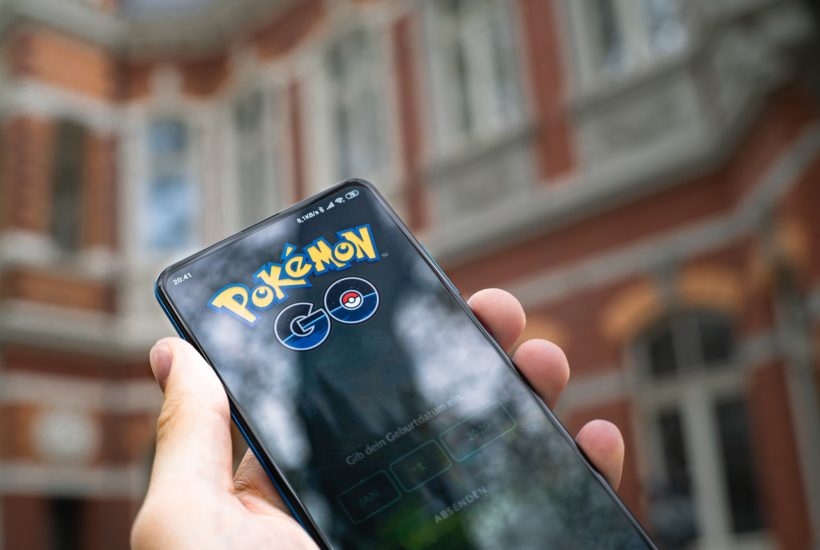 Now that Facebook has rebranded itself as Meta, signaling it fully intends to focus all of its attention on building worlds where the virtual and physical world cross over, no one can question that augmented reality is the way of the future. That means the real questions we need to ask now are those that deal with how augmented reality will be integrated into our lives. Fun social apps and hanging out with friends in the metaverse is all well and good, but there's more to life than this.
For this reason, companies like XRApplied (CSE: XRA) are now focussing all of their attention on the big application areas that we also need to address—those that cater to professionals and users in fields like military, medicine, and education. And it seems they're doing it with exceptionally good reason. As early success stories come from early adopters of augmented reality technologies, it is becoming increasingly clear that these are the areas where the most productive uses of augmented reality will be located.
Augmented Reality: No Longer a Novelty Toy
When augmented reality first landed on the mainstream market, it made a big splash with gamers and other tech-loving groups like developers and makers. However, while early adopters were having a whole lot of fun playing games like Pokémon GO, it still wasn't clear that this technology was destined for use by businesses and institutions. Thus, even until this day, augmented reality is still heavily associated with gaming and other novelty activities like Snapchat lenses.
However, while augmented reality will continue to be an excellent tool for fun and games, its power allows it to do a whole lot more than this. In fact, some of the best use cases for it lie outside of these more obvious uses. Unfortunately, until now, heavy development outside of gaming has largely been hindered by a number of factors.
The first is obviously expense—augmented reality hardware and the development needed to bring software to the devices has been notoriously expensive for a variety of reasons. The second problem—something that plagues all new mediums—is the difficulty of imagining how to apply a novel technology to real-life situations.
The XRApplied Toolbox Tackles Budget and Creative Constraints
The challenge of driving down costs whilst increasing creativity in application development can at first seem to be opposed to each other. Play and experimentation are vital in any creative process. However, taking the time to build things that might not lead anywhere definitive is also a costly exercise—someone has to pay the developer salaries.
XRApplied, however, has come onto the scene with a novel approach to solving both problems through a single solution. The best way to describe this solution is to compare it to a set of lego bricks—individual components that can be quickly assembled in a seemingly endless number of ways. And the best part is that, unlike real Lego, software is in infinite supply and can be easily made any size or shape, and its properties can be quickly changed.
XRApplied calls this approach the XRAtoolkit, and describes it as "a collection of best-in-breed B2B XR solutions and apps that can be selectively applied to existing business models in order to maximize the benefits to the end user."
In other words, XRApplied's augmented reality 'Lego bricks' allow the company to not only build all manner of things rapidly, but also allow for quick and easy creative play that reveals new and novel solutions. This way, companies can have the best of bost worlds by cutting the costs of development without necessarily foregoing useful R&D prior to final development of a product.
How XRApplied Is Deploying its Best-in-Breed VR Solutions
Already, XRApplied is having great success with its innovative XR solutions and has deployed them in a number of highly-creative ways. Two examples of this are its AR Balloon Pop Fun Learning EdTech app, and its AR Flooring App that allows users to try out different flooring products in augmented reality.
In both of these applications, we see the immediate benefit of the XRApplied approach to applications development. Both have creative elements that illustrate how the company has moved beyond the traditional approach of taking a normal app and just making it augmented reality.
For example, its AR Balloon Pop Fun Learning app starts with the popular balloon pop concept—a game where children pop balloons of various colors and forms in response to prompts—but turns it into a completely new and infinitely more engaging game.
This is most evident in the gameplay component. Here, instead of just tapping on balloons with their finger like in every other balloon pop game, players of XRA's augmented reality balloon pop app instead pick up a virtual bow and arrow which they must physically aim at the balloons, almost as if they were doing it for real. This virtual-but-real bow and arrow combined with the augmented reality balloons makes the gameplay experience becomes something entirely different.
XRApplied for Business Applications
XRApplied's XRAtoolkit isn't limited to fun educational games however. This is demonstrated by its AR Flooring App, which is aimed at clicks-and-mortar businesses in the flooring industry and their clients.
What this means is that businesses can leverage the XRApplied approach to build all sorts of applications ranging from employee training, picking and packing guidance applications, and all manner of other Heads Up Display (HUD) types of applications.
The real benefit, however, is not just that the XRAtoolkit empowers these types of applications, but that it enables XRA to iterate fast and produce a final product at a much lower cost than would normally be expected in this field.
This is a vital advantage as Facebook and other companies make augmented reality a ubiquitous feature of our daily lives. Eventually, businesses without AR solutions will face the same fate as those that didn't adopt to search, mobile, social media, and other necessary tools in the modern business world. However, if companies like XRApllied didn't stand up to make this possible for regular SMEs, these businesses that form the backbone of our economy would otherwise be left without the solutions that they need.
—
(Featured image by Mika Baumeister via Unsplash)
DISCLAIMER: This article was written by a third party contributor and does not reflect the opinion of Born2Invest, its management, staff or its associates. Please review our disclaimer for more information.
This article may include forward-looking statements. These forward-looking statements generally are identified by the words "believe," "project," "estimate," "become," "plan," "will," and similar expressions. These forward-looking statements involve known and unknown risks as well as uncertainties, including those discussed in the following cautionary statements and elsewhere in this article and on this site. Although the Company may believe that its expectations are based on reasonable assumptions, the actual results that the Company may achieve may differ materially from any forward-looking statements, which reflect the opinions of the management of the Company only as of the date hereof. Additionally, please make sure to read these important disclosures.