Zadar Ventures Ltd. confirms much anticipated move into the booming VR & AR market segment
An exciting development in the world of virtual and augmented reality: Zadar Ventures Ltd. (TSX.V: ZAD, OTC: ZADDF Frankfurt: ZAV0.F) has finalized its anticipated acquisition of XRApplied, an innovative european XR start up. Together they plan to expand access to these game changing tools for SMEs who stand to gain from the market application of these disruptive cutting edge technologies.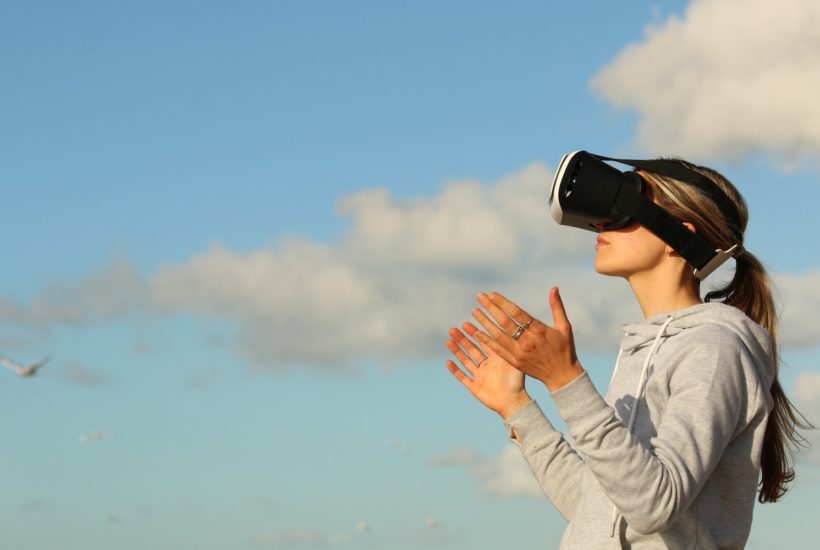 For modern companies keeping up with the latest technology is not just a trend, it is a matter of survival. They provide access to the newest markets, maintain competitiveness, and offer companies who do so successfully the keys to expansion. Yet technologies like Virtual and Augmented Reality (VR, AR, and their umbrella XR: expanded reality) remain stubbornly unaffordable for most companies, but this is changing. The industry is opening up, and companies like XRApplied, now officially an asset of Zadar Ventures (TSX.V: ZAD, OTC: ZADDF Frankfurt: ZAV0.F) have set out to disrupt even this disruptive field by developing frameworks and software for the underdogs seeking to strike big in the corporate world. 
Positioning in a rapidly growing sector
VR and AR tech have already made waves across numerous fields, and you don't need a PhD to read the crop-circles. These technologies are not just here to stay, but will change the way we do business.
It began, and is still most visible, in the gaming sector. Here VR was the natural next step of the gaming experience, designed to give the player more freedom and greater immersion. Unexpectedly AR also smashed into the even more lucrative mobile gaming field with Niantic Lab's Pokemon Go. Yet while VR and AR will always have a prime spot in the gaming world, growth is accelerating in other domains.
With the launch of multiple new VR headsets, as well as increasingly sophisticated AR software (and even a few headsets) the market segment touched by XR technology is growing. According to a study by Zion Market Research, the sector is headed to hit almost 815 billion USD by 2027, up from under 30 billion in 2018. It is no surprise to see forward thinking companies like Zadar Ventures (previously specialized in alternative energies) investing in this new virtual frontier. 
This massive growth is a rising tide that will carry companies who have managed to get ahead of the curve, and risks drowning those who resist. But where will it hit? And how can smaller scale companies stay afloat?
Expanded reality's expansive frontiers
Beyond the gaming sector, virtual and augmented reality are finding niche's to grow in, even as the emerging technologies move into the mainstream. Sophisticated VR technology is being used in diverse tasks ranging from emergency responder training to tourism in the time of Covid. The potential is not yet unlimited, but companies are starting to taste the freedom it offers.
Augmented reality offers even more options, because it varies so drastically in sophistication. Pocket sized monsters on a cell phone's display have little in common with the elaborate surgical set up available for the HoloLens; but both are stretching the limits of what we consider traditional reality. XRApplied envisages breakthroughs in even more fields, showing the kind of innovation which Zadar ventures values.
They have ideas, and insights, into the application of these technologies across the board. High value fields like marketing or home improvement are prime targets in their radar, with a great deal of value already accessible for consumers and businesses alike. Who couldn't use online catalogues which you can look at in real time to place items within your apartment or see what your wall would look like in a different hue?
But their imagination doesn't stop there. VR and XR have the potential to change lives for the better:
Education could benefit from immersive experiences, or expanded reality classroom tech that could put hated cell phones to productive use. With Covid-19 closing school across the country, such solutions are likely to be at top priority in an otherwise tech-resistant sector
Psychologists could use headsets to help patients confront fears or learn to tackle anxieties in physical security.
Even Kids may set their consoles down to interact with physical toys or even the outdoors with augmented reality toys or applications.
Clearly the potential is vast, but for the time being, barriers to entry bar the way for most enterprises who wish to capitalize on it. The sector has mostly been accessible only to the biggest corporations who can afford to front the required research and development budget. Here most of all, Zadar Ventures Ltd is planning to change the game with XRApplied.
Accessing the potential of Virtual and Augmented Reality with XRApplied
Accelerated out of the rural tech hub in Sarlat, Fance, XRApplied calls itself a solutions expert; and the problems it aims to solve are tough indeed. For while the benefits of AR and VR tech are indisputable, they often require financial resources or programming knowledge most companies and creators simply do not have access to. 
Yet that is going to change, XRApplied specializes in tailoring frameworks and creating resources for companies looking for that competitive edge. Better still, they are not looking to slap their brand on yours, but offer you a set of personalized tools to fit your needs…and goals.
Small and medium enterprises are swamped in the costs of the digital age, which favor the goliaths of the industry. Giving them the power to keep up with, or even sneak ahead of their competition can provide tremendous advantages. Advantages which exist across different verticals: anywhere a company needs to make its brand stand out in, or adapt to, our 21st century market. 
It might be as simple as a AR catalog to get prospective clients through the metaphorical door (which in the time of Covid-19 is no mean feat); or as complex as creating digital models clients can interact with in a virtual world, models which then belong to the company, as solid as an asset can be in a virtual world.
Profiting in the present, investing in the future
With opportunities rising, and barriers to entry falling, we truly do stand on the exciting frontier of a new era. Sure we might be looking now at this reality only through a screen or complex headset, but already we can imagine just how profoundly it will change our way of life. Zadar ventures knows it will also change our way of doing business, and not just in the distant future, but tomorrow.
That is why they are emerging as a key player in the field with the acquisition of innovators like XRApplied whose strategies will disrupt the current logic in the AR/VR world. A business move which positions them well to take advantage of the market's growing trend. But also a strategic choice to avoid swimming against the current and instead captaining a ship which promises to chart a course for them and others on the expanding map of our new reality.
—
(Featured image by Bradley Hook via Pexels)
DISCLAIMER: This article was written by a third party contributor and does not reflect the opinion of Born2Invest, its management, staff or its associates. Please review our disclaimer for more information.
This article may include forward-looking statements. These forward-looking statements generally are identified by the words "believe," "project," "estimate," "become," "plan," "will," and similar expressions. These forward-looking statements involve known and unknown risks as well as uncertainties, including those discussed in the following cautionary statements and elsewhere in this article and on this site. Although the Company may believe that its expectations are based on reasonable assumptions, the actual results that the Company may achieve may differ materially from any forward-looking statements, which reflect the opinions of the management of the Company only as of the date hereof. Additionally, please make sure to read these important disclosures.