3 Augmented Reality (AR) Education Apps to Amuse Your Child
With the power to keep users engaged for long periods of time whilst still delivering rich educational experiences, Augmented Reality has been one of the best tech advances to come to education. Especially in young children, who find extended learning sessions intolerable. Here we provide a quick look at AR and list 3 apps for parents wanting to get their child's educational journey started.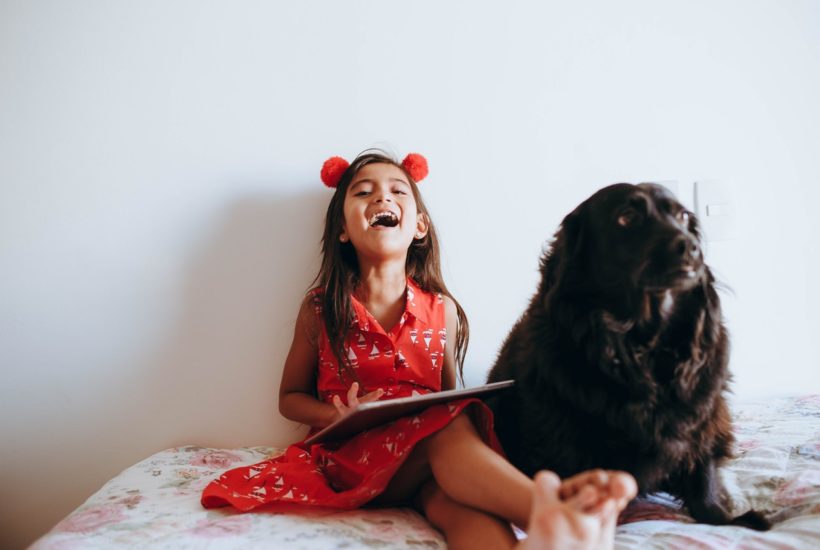 When it comes to raising young children, there are two daily struggles that most parents can relate to.
The first is the difficulty in keeping young children amused. Whether it be down to high energy levels or short attention spans, kids are often in need of constant stimulation. This can be difficult without falling back on the perennial favorites of TV and video games.
Of course, we all know that spending hours per day engaged in these activities isn't great for young developing minds. Sitting passively in front of a screen is also not great for their general health and wellbeing.
The second problem is educating younger minds. We all know that getting a headstart on education is vital to a child's future success. But it's something that's easier said than done.
Again, short attention spans and high energy levels are part of the problem here. Most children are more than capable of learning from a very early age. However, the inability to stay still and focus on difficult intellectual tasks for anything but the shortest of bursts ultimately delays their development.
Augmented Reality Apps Come to the Rescue
Until now, there weren't a whole lot of options for overcoming these problems. Some efforts have been made to combine the two, resulting in the rise of so-called edutainment. However, more often than not, this sort of content fails to get the balance right, often landing well and truly on the entertainment side of the divide.
But, as always, every technological advance offers up solutions to age-old problems. This time around, it's Augmented Reality (AR) and it's killing these two problematic birds with one stone.
Companies like Google and XRApplied are achieving this by using the enhanced interactivity this new technology offers over traditional screen-based media. The power to overlay digital content into the real world and to interact with it through movement has proven to be a powerful combination for keeping young learners entertained whilst consuming educational content.
The Results Speak For Themselves
Already, numerous studies have shown that educational augmented reality apps have enormous potential. The secret to this success lies in the direct correlation between a learner's engagement with the material and their eventual scores when tested on it.
In one example, the correlation between engagement and test scores was found to be linear. The study involved using AR apps to teach kindergarten-aged children the alphabet, with the result of the trial being that learners using AR performed much better than the control group.
How to Get Your Child Learning in AR: Top 3 Apps
Given the benefits AR is already delivering, even at this early stage, many parents are now wondering what's the best way to get their kids using this new technology. To help navigate the initial entry into this space, here are three of the best educational AR apps out on the market right now.
Google's AR Search Results
Since Google grabbed attention with its early launch into AR through its "Glass" smart glasses product, it has remained relatively quiet in the AR space. But that's not to say it isn't doing anything. The company has several AR products available today, mostly in what's called the "webAR" space—that is, AR in the browser.
One of the best examples of Google's work here is its AR search results—something you may have missed unless you searched for one of the specific items in its growing list.
If armed with the full list (here), however, kids can easily spend hours learning about and interacting with everything from hydrocarbons and solenoids (probably best saved for the big kids), to animals and human anatomy.
What makes Google Search number one on the list is that it's a WebAR experience, meaning nothing needs to be downloaded. All that's required to get started is a simple Google search from a smartphone or tablet.
XRApplied's Balloon Pop Fun Learning
This app stands out for being an exemplary model for how AR education should be done, perfectly blending the entertaining play elements into the educational elements.
The premise is rather simple, at first. Kids use a virtual bow and arrow to pop balloons that magically appear as though they're in the room. The educational twist, however, is that their score is entirely determined by whether they pop the balloon that corresponds to the current number/animal/color/etc. prompt.
Already the app has been seen keeping children entertained for hours, taking delight not just in popping balloons, but also in trying to better their scores. The really promising side effect of this is that it's not just creating engaged learners able to persist with difficult learning tasks, but it's also creating self-motivated learners—kids actually enjoy the game and get a thrill out of bettering their learning-dependent score.
The app is free to download (with a premium paid version also available) from both the Android and Google App stores.
Curioscope's Virtuali-Tee
This app has a higher barrier to entry than the previous two as it requires the purchase of a special t-shirt. However, once the t-shirt is acquired, a real-time display of internal anatomy projected over a real person is enabled.
Without a doubt, this is one of the most compelling way to have kids learning about anatomy from a young age, and will put them lightyears ahead of kids who are still learning the 'head, shoulders, knees, and toes' song. Instead, they will not only get an in-depth understanding of human anatomy but will also be able to correctly identify the precise location of different organs.
—  
(Featured image by Helena Lopes via Pexels)
DISCLAIMER: This article was written by a third-party contributor and does not reflect the opinion of Born2Invest, its management, staff or its associates. Please review our disclaimer for more information.
This article may include forward-looking statements. These forward-looking statements generally are identified by the words "believe," "project," "estimate," "become," "plan," "will," and similar expressions. These forward-looking statements involve known and unknown risks as well as uncertainties, including those discussed in the following cautionary statements and elsewhere in this article and on this site. Although the Company may believe that its expectations are based on reasonable assumptions, the actual results that the Company may achieve may differ materially from any forward-looking statements, which reflect the opinions of the management of the Company only as of the date hereof. Additionally, please make sure to read these important disclosures.