Cold weather affects shrimp industry in South Carolina
With the use of Vibrio Suppression Technology, NaturalShrimp can boost shrimp production during spawning cycles, thereby increasing commercial availability.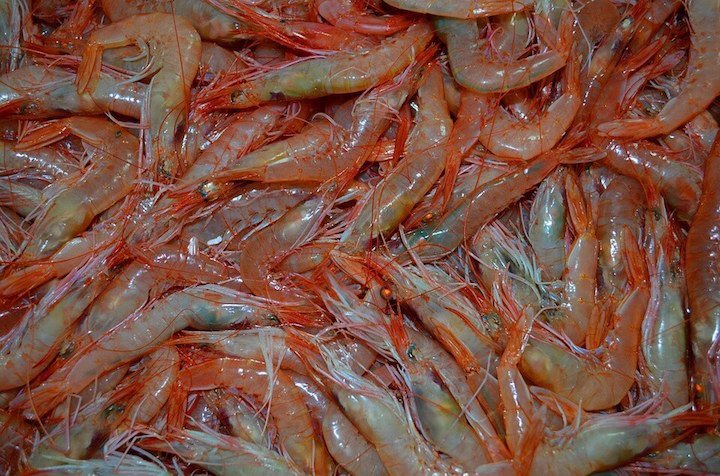 The agriculture sector is always vulnerable to changing weather and climate conditions. The shrimp industry is not exempted from the ravages of extreme weather. The Department of Environment (DNR) of South Carolina reports that 2018 could be a very lean year for white shrimp in Charleston.
DNR predicts 98 percent drop in the total population of white shrimp in the area. This dramatic decline is attributed to the 21 consecutive days of snowstorms last January, causing the water temperature to drop below 48°F (about 9°C).
South Carolina has three native species of penaeid shrimp, namely brown shrimp (Farfantepenaeus aztecus), white shrimp (Litopenaeus setiferus) and pink shrimp (Litopenaeus duorarum). The white and brown shrimp species are the most common and have the biggest commercial value. These two species have different spawning cycles and levels of water temperature tolerance. Typically, when a large portion of the white shrimp population dies off due to low temperature, the brown shrimp thrive.
Unforeseen extreme weather conditions are beyond the control of the commercial shrimpers. They often have to look for other types of catch or wait for the shrimp population to rebound.
Mitigating the risks
Customers are likely to look for suppliers of shrimp from aquaculture companies like NaturalShrimp, Inc. (OTCMKTS:SHMP). The shrimp harvests of these businesses are not significantly affected by severe weather conditions because they have indoor facilities with highly controlled environments.
The production capacity of aquaculture companies is not vulnerable to wild swings in weather conditions. Hence, the risks of an extreme reduction in population are mitigated. Under controlled conditions, post-larvae shrimp have a better chance of survival into maturity.
Shrimp produced in open-air ponds are vulnerable to bacterial and viral infections which can cause a significant crash in population numbers. Antibiotics can be used to suppress epidemics, but this also worsens the problem as bacteria can also develop a resistance.
The better solution is NaturalShrimp's Vibrio Suppression Technology. The company's proprietary, patent-pending technology is designed to exclude and suppress harmful organisms like bacteria, while simultaneously avoiding the buildup of nitrates and nitrites, two classes of chemical by-products that have historically been problematic for older technologies.
100% closed loop system
NaturalShrimp's proprietary closed loop, recirculating system has no ocean water exchange requirements, does not use chemicals or antibiotics and therefore is sustainable, eco-friendly, environmentally sound and produces a superior quality shrimp that is totally natural.
Consistent production in a closed loop system can also be guided with the help of some high-tech automation. The temperature, food and waste product levels can be monitored and controlled. It is totally different in a natural setting where spawning and growth seasons are dependent on multiple uncontrollable external environmental factors.
Spawning seasons
White shrimp populations can sometimes recover in a relatively short period of time because each female white shrimp can produce between 500,000 and 1,000,000 eggs per spawning cycle. Commercial shrimp trawling in South Carolina has three seasons that are determined by the SCDNR based on spawning cycles.
The first season is known as the roe season and it is between May and June. The second season starts in June and ends in August. Finally, the third season is for white shrimp, which generally produces the largest catch. It starts in August and peaks in September and October.
The radical drop this year in the white shrimp spawning population will inevitably delay the commercial seasons and result in a much smaller catch. During springtime, white shrimp are supposedly fattening up in preparation to spawn. These shrimp spawn offshore because the eggs and larval forms need a high level of salinity.
The SCDNR's Director of Office of Fisheries Management, Mel Bell, still hopes that there are more shrimp in deeper and warmer water offshore. However, he admits that cold weather in the past months was extreme enough to have had a direct effect on the shrimp population.
The culinary sector is also worrying because the decrease in available product can have a significant effect on their bottom line—which leads right back to the need for more indoor aquacultural producers like NaturalShrimp.
—
This article may include forward-looking statements. These forward-looking statements generally are identified by the words "believe," "project," "estimate," "become," "plan," "will," and similar expressions. These forward-looking statements involve known and unknown risks as well as uncertainties, including those discussed in the following cautionary statements and elsewhere in this article and on this site. Although the Company may believe that its expectations are based on reasonable assumptions, the actual results that the Company may achieve may differ materially from any forward-looking statements, which reflect the opinions of the management of the Company only as of the date hereof. Additionally, please make sure to read these important disclosures.