Earthquake highlights need to overhaul Port of Alaska
While the recent Alaskan quake spared the Port of Alaska, the state recognizes that a major overhaul is due for this crucial piece of infrastructure.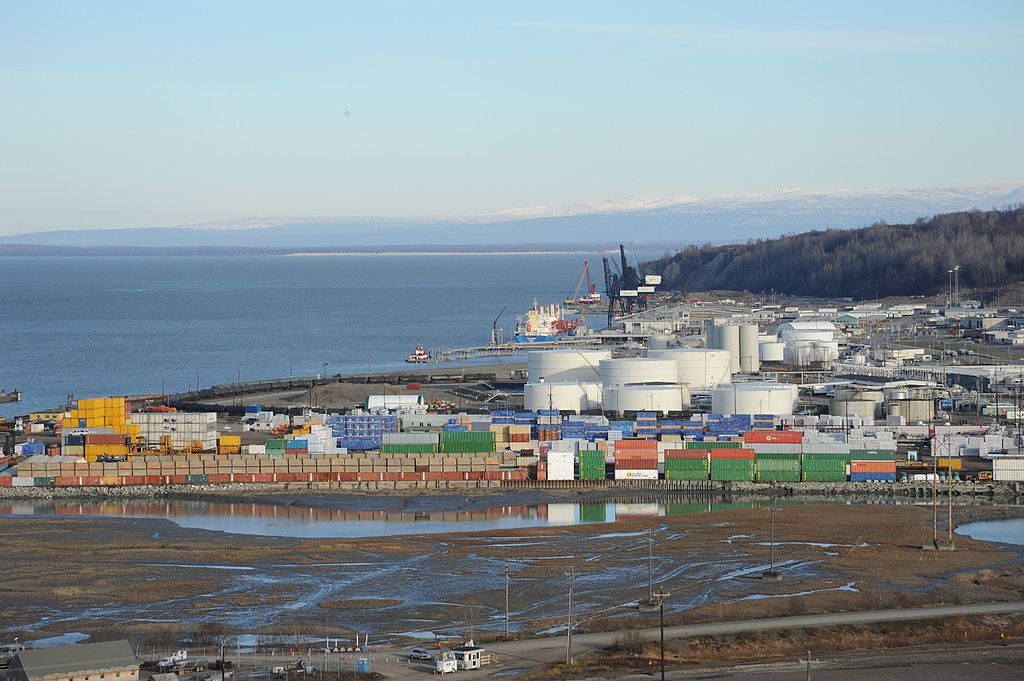 After the 7.0 magnitude earthquake north of Anchorage on Nov. 30, Alaska's shipping industry recovered relatively quickly. The Port of Alaska made it through, which is an ongoing concern given its extreme corrosion and need for a major overhaul. Anchorage's airport mostly stayed open but railroads took some damage and highways took the worst. The potential vulnerability of Alaska's logistics infrastructure was again highlighted with special concern regarding the Port of Alaska.
Port of Alaska spared again
As Darren Prokop, a University of Alaska logistics professor, related after the quake regarding the Port of Alaska, "My industry colleagues and I know that it's just a matter of time before the rusty wharf falls into the water." Though the port remained intact yet again, it continues to be Alaska's most vulnerable piece of the logistics puzzles. About 90 percent of cargo entering the state passes through the port.
Anchorage, where the Port of Alaska is located, is the state's largest city. About 60 percent of the state's residents are located within two hours and 75 percent have a connection to the port via road or railroad. The Port of Alaska now handles the majority of shipments in and out of the state except for crude oil that passes through Valdez.
Once called the Port of Anchorage, the port's name was ultimately changed to reflect its leading role. It assumed this role after a major quake in 1964 which severely damaged ports in Kodak, Seward, Valdez and Whittier. Obviously, the Valdez port has returned to action considering its key role in the oil industry. And, though the industry relies heavily on the Port of Alaska, around 45 percent of consumer products pass through, with a substantial amount traveling by air.
The destination of most cargo passing through the port is split evenly between Anchorage and the rest of the state. Much of it travels by truck on Alaska's highway system but railroads play an important role as well. The port suffered relatively minor damage in the quake and most operations resumed the next day. But some Alaska railroad tracks suffered significant damage and though many lines reopened fairly quickly, train traffic north to Fairbanks faced multiple impassable sections.
Track damage shifted more freight to trucks but highways were damaged the most by the quake. However, Alaska's preparedness for such disasters led to a surprisingly speedy recovery and within five days, major routes were all back in action. Combined with a relatively brief disruption of the Ted Stevens Anchorage International Airport, consumer products were again available within a reasonable time period.
Port of Alaska needs to be rebuilt
Though the Port of Alaska suffered relatively minor damage and quickly reopened, the quake is a reminder that it is badly in need of upgrading. Because the port was built in 1960 and has not had a major upgrade since then, it does not meet the standards set by larger ships and new technologies. In addition, the port is a part of Department of Defense planning, requiring a section maintained with their needs in mind which have grown considerably over the years.
A complicating factor in upgrading the port is that work started by the U.S. government in 2003 to expand the dock was subsequently halted. Botched, incomplete work left elements that could fail and cause additional issues. In 2010, an inspection found "large-scale damage and defective work." Alaska filed a claim against the federal government in 2015 and pretrial preparations continue.
The aging port faces numerous issues with corrosion. As a river port, piles supporting the dock are subject to additional stress and "have lost about 75 percent of their original thickness near the mud lines" due to "accelerated corrosion." While various solutions have been put in place to maintain the dock's stability, port spokesman Jim Jager says that based on current seismic standards, the original dock plans would not be acceptable today.
Funding the port upgrade
Plans to rebuild and expand the port are expected to cost over $1 billion. Work is expected to begin in 2020, but it is still unclear how it will be financed. Port authorities estimate the full reconstruction of the Port of Alaska will take seven years. Given that they estimate the port can only last for another decade or so in its current condition, that timeline is fairly tight.
Anchorage has requested support for a $298 million bond referendum to help fund the project. Additional funding has been acquired or would be available via such sources as port revenues. In the absence of additional funding, it is estimated that taxes or tariffs would be required that could cost citizens as much as $1,000 per household through higher prices for commodities.
Given the Port of Alaska's importance to the whole state, a solution will likely be found though who will be affected most remains to be seen. While other aspects of Alaska's infrastructure have their own needs, it appears that the port is the biggest challenge Alaska faces in preparing for future earthquakes.
(Featured image by Wonderlane via Wikimedia Commons. CC BY 2.0)