Fast-food chains hope simpler menus drive sales up
Fast-food chains are downsizing menus to remain competitive and relevant in the ever-changing industry.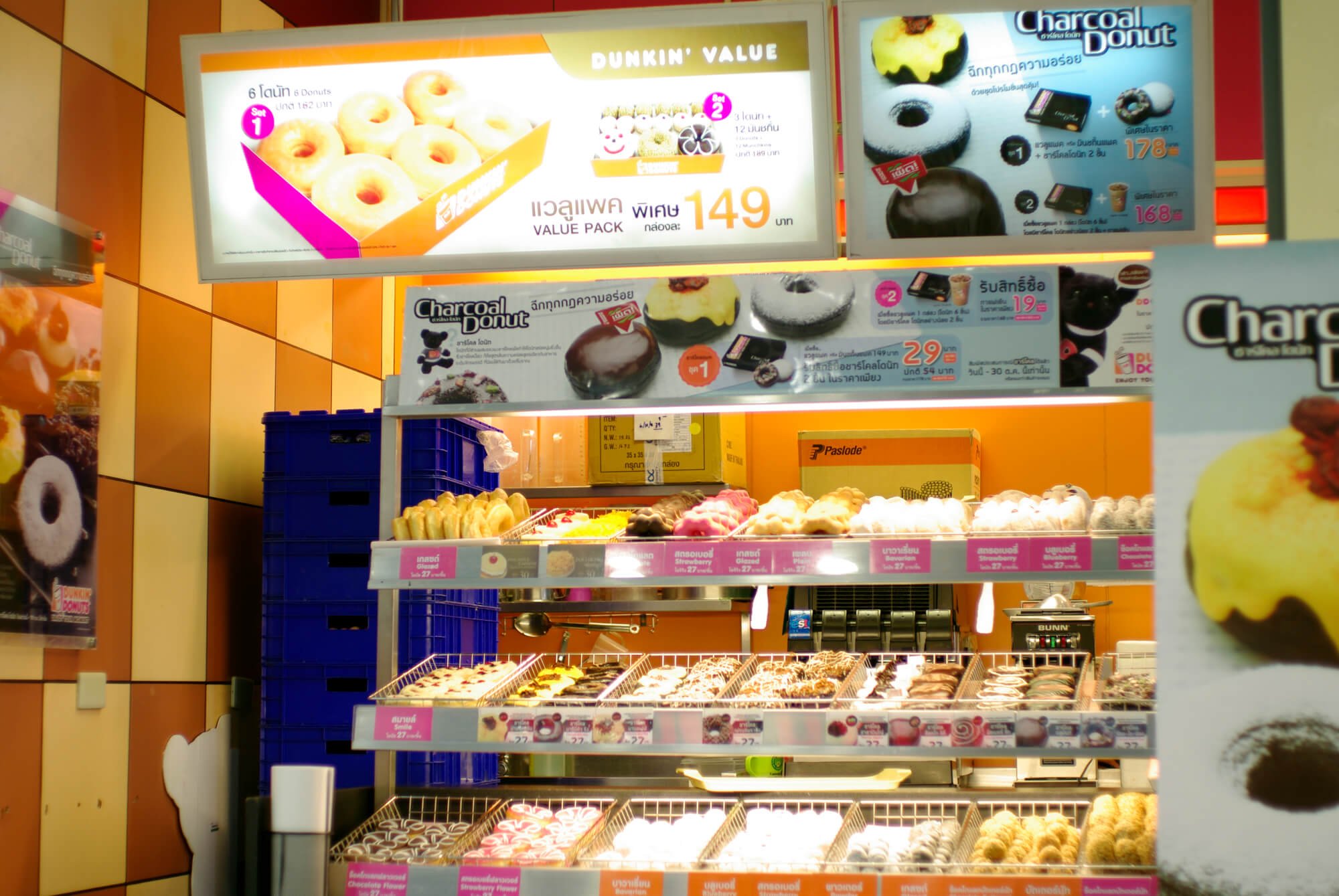 Fast-food chains such as Dunkin' Donuts and Chili's are hoping to attract more customers by offering simpler menus which are less complicated than the old ones.
Fast-casual and fast-food chains have gained traction over casual and family dining chains because of simpler offerings. Nigel Travis, the CEO of Dunkin' Brands, realized that the only way to remain attractive and competitive is to cut down its menu. "It really started with our franchisees being concerned about how complicated our menu was and how difficult it is to train employees, and find employees as a result," he explains.
Dunkin' Donuts will no longer offer lunchtime sandwiches and some varieties of its muffin, bagel and cream cheese products. Moreover, the fast-food chain announced it has removed artificial dyes from its doughnuts in the U.S. and will completely take it off from all food items and drinks by the end of 2018.
This strategy is no longer new in the industry. This is a logical move, to do away with menu items that no longer drive sales up. In a nutshell, why continue offering food that nobody orders? Chili's has also made similar moves, and it recently slashed its menu items by as much as 40 percent.
Among those who did not make it to the new Chili's menu are Buffalo Fried Cauliflower, Southwestern Mac & Cheese, Chipotle Chicken Flatbread, Southwest Chicken Soup, Mango Chile Tilapia, Margarita Chicken Flatbread Salad, Grass-Fed Burger, Triple Berry Margarita, Crispy Asparagus, Loaded White Queso, Prime Rib Fresh Mex Bowl, Honey Chipotle Shrimp Steak and Creamy Jalapeno Wings, among others.
Fans have mixed reactions as some naturally like some of the menu items that have been cut, but Chili's chief marketing officer Steve Provost insists less is more.
The key to downsizing menus is to pinpoint which ones generate the most sales. Identifying the most popular food item is not that complicated. McDonald's has bounced back tremendously using this strategy. It has eliminated some trendy items in its menu and focused on the all-day-breakfast menu, which is one of its strengths. This resulted in the company being named as "the top US restaurant stock to watch out for" this year.
McDonald's has done it by getting back to basics. It has spent as much as $1.1 billion remodeling its restaurants to fit the demographics they are targeting: millennials. After getting a wakeup call, losing 500 million customer orders since 2012, McDonald's promoted Steve Eastbrooke to chief executive in 2015. His task included stopping the bleeding and making new ways fans could rediscover their love for McDonald's once again.  
Jack in the Box's started cutting down its offers two years ago. It launched a "Double Jack" burger to compete with McDonald's all-day breakfast menu. Since the numbers revealed that a lot of their customers are going for the drive-thru, they designed their food items ideal for in-car eating.
In the fast-changing fast-food industry, restaurants need to adapt to the changing trends even if it means losing some of the dishes they have been known for to stay relevant.
(Featured image via DepositPhotos)