The top 5 games that Twitch users love to stream
Twitch users have defied predictions of experts that the game streaming industry will die soon.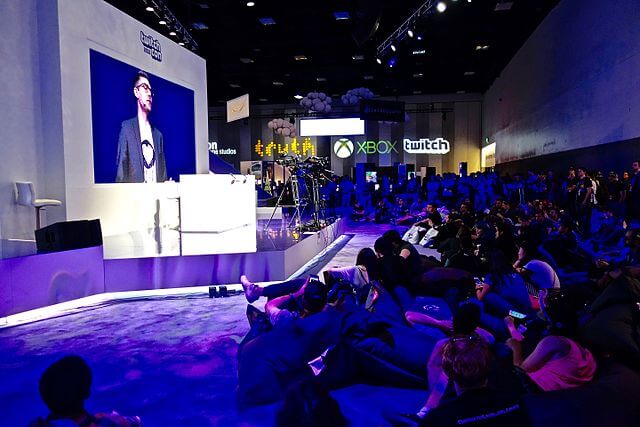 While some expected the game streaming business to max out earlier this year, the opposite happened. The industry grew over the first six months of the year, with Twitch leading the way.
Industry observers thought the market is stagnating in the first quarter of 2017 as the number of active users dipped for both Twitch and YouTube. However, the following quarter saw a growth spurt, partly attributed to Twitch's strategy to connect streamers to followers, TechCrunch reported.
From January's 273,390 monthly active streamers, Twitch users grew to 399,500 in June. YouTube, meanwhile, grew to 114,900 in June from 66,126 in January, according to data from Streamlabs.
Here are the top five games that are pulling in viewership on Twitch, via The Esports Observer. All the hours streamed mentioned for each game is based on the games' performance during July 23-30 period.
"League of Legends"
"League of Legends" or LoL is an online multiplayer video game developed by Riot Games that was first released in 2009. The game is available on Microsoft Windows and macOS. The game generated 17 million hours of streaming watched.
"PlayerUnknown's Battlegrounds"
"PlayerUnknown's Battlegrounds" is another online multiplayer battle royale game developed and published by Bluehole Studio Inc. that was released this year. It is available on PlayStation 4, Xbox One and Microsoft Windows. It had a total of 15.5 million hours of streaming watched.
"Hearthstone"
An online collectible card video game initially released in 2014, "Hearthstone" was developed and published by Blizzard Entertainment. The free-to-play game is available on Android, Microsoft Windows, iOS, and macOS. It was watched for a total of 5.7 million hours, based on The Esports Observer's data.
"Dota 2"
At the fourth spot is Valve Corporation's "Dota 2," an online multiplayer battle arena video game. It was initially released in July 2013 for Microsoft Windows, macOS, and Linux. It was watched for a total of 4.9 million hours.
"Counter-Strike: Global Offensive"
"Counter-Strike: Global Offensive" or CS:GO is developed and published by Hidden Path Entertainment and Valve Corporation. The multiplayer first-person shooter game was released in 2012 for Xbox One, Microsoft Windows, Xbox 360, PlayStation 3, Macintosh operating systems and Linux. Twitch users watched it for 4.5 million hours.
(Featured photo by porcupiny via Wikimedia Commons. CC BY-SA 2.0)