Stoking the fire: A brief history of Kevin Durant and Draymond Green's feud
Durant and Green's recent locker room feud is currently one of the biggest stories in the NBA, but where did it all begin?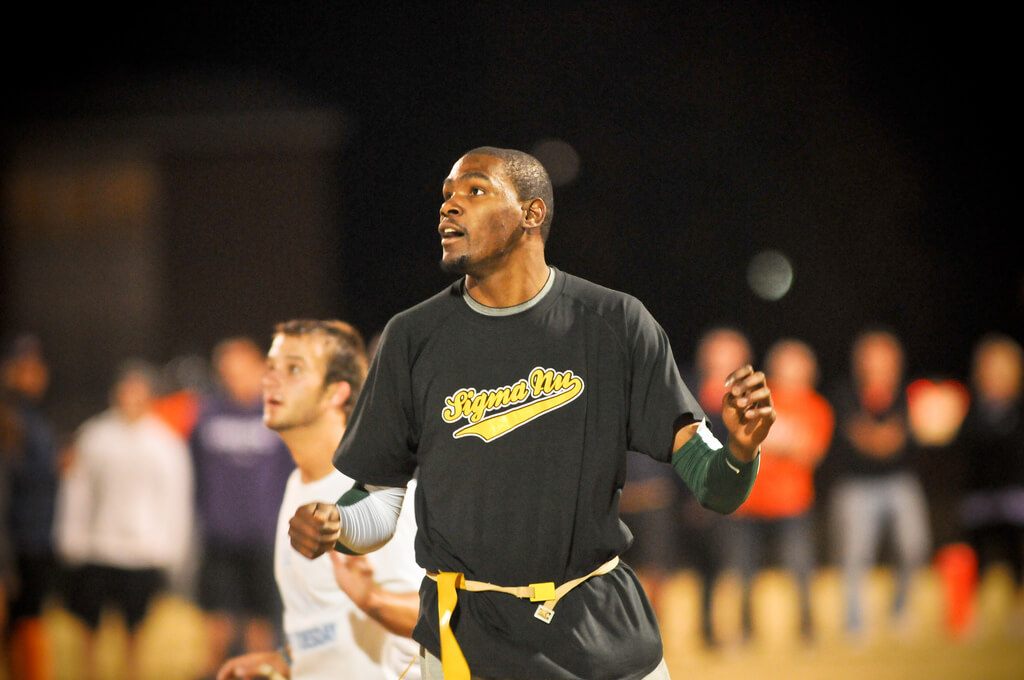 Who knew that tensions in the NBA go beyond the court? Well, probably everyone. Kevin Durant's tenure with the two-time NBA defending champions Golden State Warriors is one prime example, seemingly coming into an inevitable crash landing.
Its latest development? A locker room feud between him and Draymond Green that turned real sour and may have incited the former of free agency rumors come next season. Green reportedly called Durant a "b****" multiple times during the incident, lighting the fire for this one of this season's biggest dramas, per CBS Sports.
Of course, a few incidents throughout the years slowly kindled this fiery feud of sorts. Here's a quick recap:
Trouble two years in the making
The seeds were first planted back on July 4, 2016, when Durant revealed his plan to leave Oklahoma City through a Players Tribune announcement, where he appeared wearing a blank white shirt. This incited a flurry of memes that can still be seen to this day, with a load of different logos getting photoshopped into the shirt every time something goes wrong with the Warriors.
But while the inciting incident was merely internet tomfoolery, the next one was much more tangible in a sense, with Green scolding Durant on the court during the process of surrendering a 24-point lead back in January of 2017. While that dispute ended with a handshake, it would only be a month before the flame gets rekindled, with Durant arguing with Green during a bench huddle.
Then came Durant's burner Instagram accounts, where he allegedly fought back his haters using an anonymous persona. Of course, the NBA star later apologized for it, although he became the center of jokes again because of that.
Things then got awkward a year later at the Warriors championship parade, when Warriors General Manager Bob Myers talked with broadcaster Bob Fitzgerald, who jokingly asked if Durant can be a free agent who can sign whatever contract he chooses to sign. It's a joke that's clumsy at best, although it's slowly alluding to something more.
Biggest argument yet
Then came November 13, 2018, with Green and Durant entering into their biggest argument yet. With Stephen Curry out of the games due to an injury, Green failed to get a shot off during the final seconds of the game, sending it into overtime.
Of course, Durant was not pleased.
This led into a heated locker room debate, where Green called Durant a "b****" several times, even confronting him about his upcoming free agency decision and his lack of transparency over it. The next day, Green was suspended and fined.
Durant then declined to speak about the night's incident but clarified that he hasn't yet spoken to Green.
"I'm going to keep that in the house. That's what we do here. Obviously I know you guys got a job to do, but I'm not trying to give nobody no headlines. What happened, happened. We're trying to move on, play basketball," Durant said.  
Whether the two would still play basketball side by side on the same team, however, would remain a question in everyone's mind.