Former Intel President downplays competition between new startup and ex-company
Despite the possible competition, Ampere's chips are crafted for cloud-service jobs not targeted by Intel.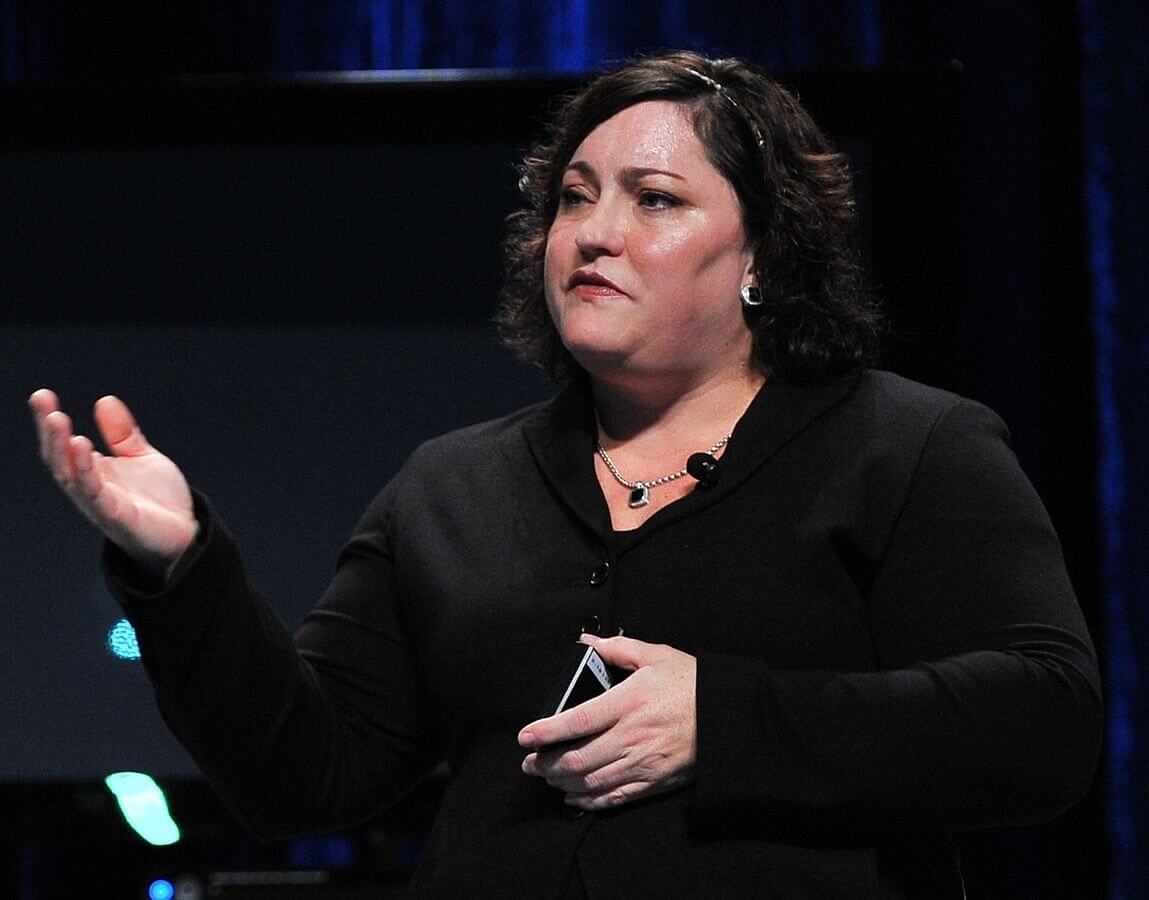 As one of the leading chip makers in the world, Intel faces some of the toughest competition in the industry in the form of Samsung, Taiwan Semiconductor, Qualcomm, and Broadcom. Its list of competitors could grow once again, but this time, Intel could be up against its former president, Renée James, and her startup.
After leaving Intel in 2015, James is back in the microchip industry as she reveals her new startup, Ampere Computing. According to The New York Times, the startup is involved in microchip processing and distribution—a field that Intel has dominated for a long time.
Ampere Computing looks to be a potential competitor for Intel. However, James notes that Ampere's chips are designed for specific jobs at cloud services that are not targeted by Intel. Still, it doesn't mean that her startup does not aim to outperform her former company in the future.
"I think they're the best in the world at what they do. I just don't think they're doing what comes next," James says when asked about Intel.
No competition?
Ampere Computing's website states that its processors are "tailored for the emerging growth of cloud computing and next-generation data centers." It adds that Ampere's products are made to compute performance at higher-densities but at lower power consumption rates.
On the other hand, Intel produces processors for all purposes, including AI and machine learning, gaming, content creation, and cloud computing. Intel's cloud computing chips are also made to withstand the workload produced by data centers.
Despite James' distinction, analysts say that Ampere has developed products that cater to a market also targeted by Intel. They could be referring to Intel's Xeon line of processors. This product line is specifically designed for building a software-defined infrastructure that can be used in corporate data centers.
Ampere's roughly 300-person workforce is made up of former employees of Applied Micro Circuits, the company where Ampere's technology came from. Applied Micro developed three generations of ARM server chips.
James has been building Ampere Computing for a long time now, per Fortune. She only decided to reveal it to the public once she deemed it ready. Now, their chips are being tested by top brands such as Oracle, Lenovo, and Microsoft.
Renée James: from Intel to Ampere
James was a part of Intel for 28 years. She worked her way up until she became the president of the company. As the highest-ranking woman in Intel, James helped the company establish its name.
Apart from bringing in more women and minority workers into Intel, she also helped the company acquire McAfee in 2010. Through the said deal, Intel chips came bundled in with more security features. However, McAfee parted ways with Intel two years after James resigned.
After her time on Intel, James became the operating executive of Carlyle Group in 2016. Now, she holds her first CEO position as the head of Ampere Computing, which is backed up by Carlyle Group.
Her efforts for Intel and the women workforce made her become a part of Fortune's most powerful women list in 2014. If she manages to outperform her former company and make Ampere the leading name in microchip processing, then she could very well be the most powerful woman in the tech world.
(Featured image by Intel Free Press via Wikimedia Commons. CC BY-SA 2.0)